Alisher Torayev: "Uzbekistan has sufficient water resources; it's just our savage approach"
Alisher Torayev, the deputy minister of agriculture, tried to calm down by reassuring the public that Uzbekistan has had enough drinking water resources for the agricultural sector usage, at the meeting held on December 5 in Tashkent. "Daryo" correspondent Abdukahhor Kasimov reports.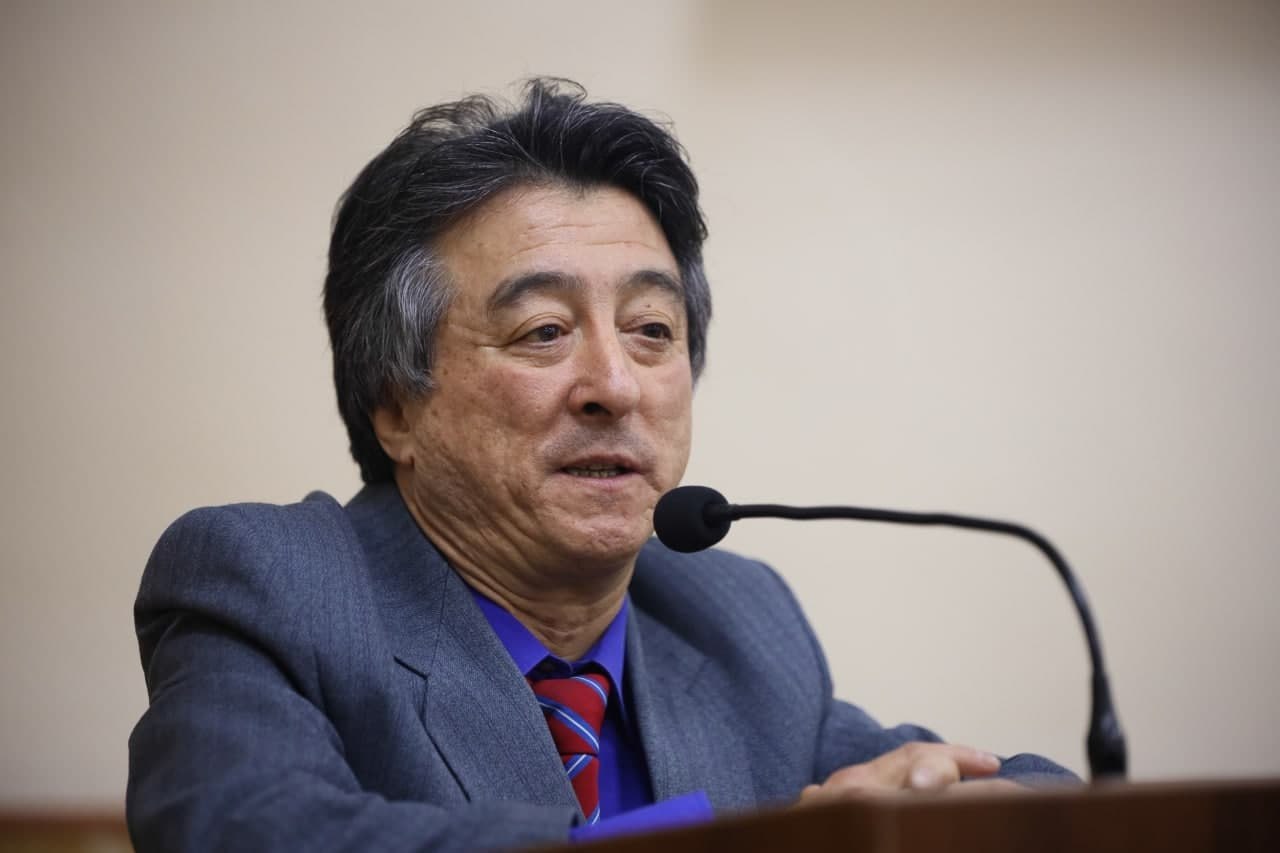 Alisher Torayev informed that even though it is said that the amount of fresh water in the country is decreasing, in fact, there are enough water reserves.
According to the foreign experts' report, there is enough water in Uzbekistan. The problem is in irrational water usage, wildly. We have to learn how to use it wisely, the deputy minister stressed.
He noted that Israel uses water very sparingly through modern technologies.
Uzbekistan should also use this experience. If we bring Israeli technology and implement it ourselves, we will not have any problems with water at all. If we go by the current trend, the forecasts will not be bad. Because drip irrigation is now being widely introduced. It will be good if the people are learning this, - Torayev continued.
The climate change convention also highlighted that desertification of 9 square meters per minute is taking place in Uzbekistan. It is reported that if the use of water in agriculture continues like this, by 2030, Uzbekistan may fall into the ranks of 33 water-scarce countries in the world.
The issue of rational use of water resources
In 2023, the "European Union-Central Asia" international conference on environment and water resources will be held in Rome, Italy. It will discuss mitigating the consequences of climate change, transition to inclusive "green growth", rational use of water, and ensuring environmental safety.
Kasim-Jo'mart Tokayev, speaking at a small meeting of the Council of Heads of CIS member states held on October 14 in Astana, the capital of Kazakhstan, spoke about the negative effects of climate change. passed. The President of Kazakhstan said that the problem of providing water resources is increasing in almost all CIS countries.
"It's time to develop common approaches to water security across the Commonwealth. I suggest that the Executive Committee of the CIS should introduce specific recommendations on the use of transboundary water resources in a mutually beneficial manner," said Kasim-Jo'mart Tokayev.
The notorious official acquired his reputation when a public bid for procurement of 1 million grape seedlings held by the national center was won by the De Nova Agro company; the company which belongs to Alisher Torayev's son - Bekjon Torayev.
Although the commission formed by the Ministry of Agriculture had studied the suspicious tender results, there has been no advance in the case yet.