Nukus riot trial in Bukhara: Suspect who snatches gun from National Guard officer during unrests apologizes in court
December 1. Razbek Bekmuratov, one of the suspects in the Nukus events, spoke at the session of the Bukhara regional court and said that on July 2, he attacked and injured the National Guard officers who were mobilized to eliminate mass disorder in the "Naupir" mahalla in Nukus. He also apologized for taking away the Makarov pistol from the National Guard officer.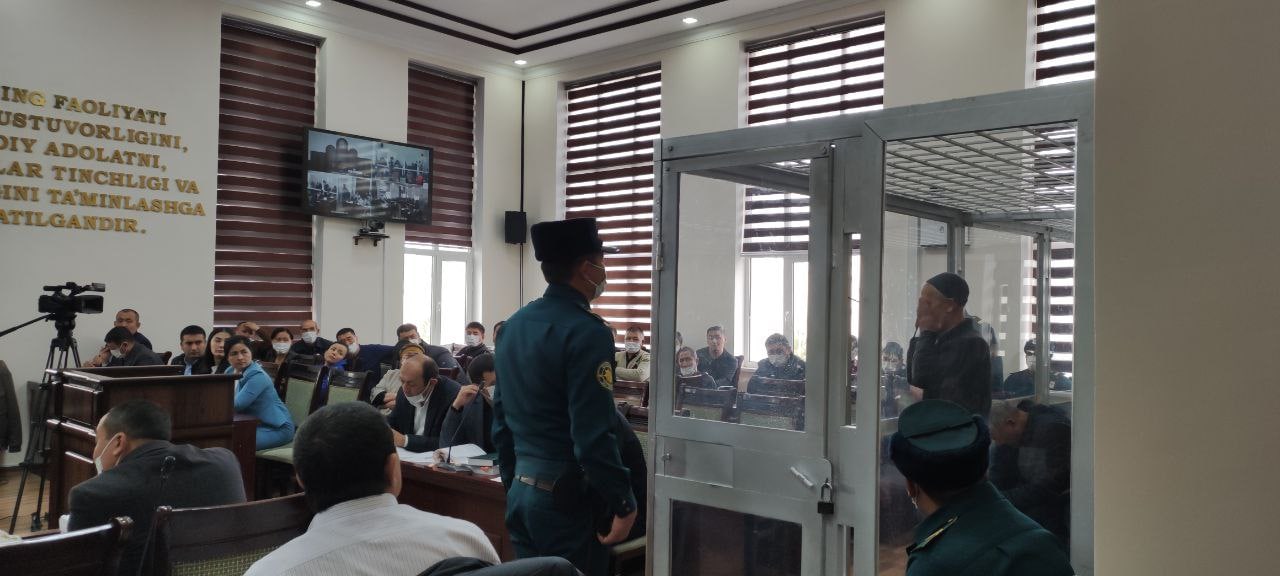 Bekmuratov confessed that after watching the videos on social networks, he went to the street for an illegal demonstration and that he was more influenced by the news that there will be a big rally in front of the Council of Ministers of Karakalpakstan on July 5, and said he supported.
He also admitted to assaulting National Guardsmen, including taking a firearm after seeing one of them drop his handgun as he was being forcibly undressed.
30-year-old Razbek Bekmuratov, who worked as a teacher at the Karakalpakstan State University before his arrest, stated that he partially confessed his guilt at the previous court session.
With tears in his eyes, he regretted what he had done and asked for forgiveness from the president, the Uzbek and Karakalpak peoples. He asked the court to take into account the fact that he has minor children under his care.