Uzbekistan publishes new book on Tamerlane by Azerbaijani author Teymur Atayev
Under the project of the Azerbaijan Cultural Center named after Heydar Aliyev, the 'Phenomenon of Amir Temur', Uzbekistan's capital Tashkent published a book by Baku-born 60-year-old scholar historian Teymur Atayev. This was announced at the event held at Samarkand State University.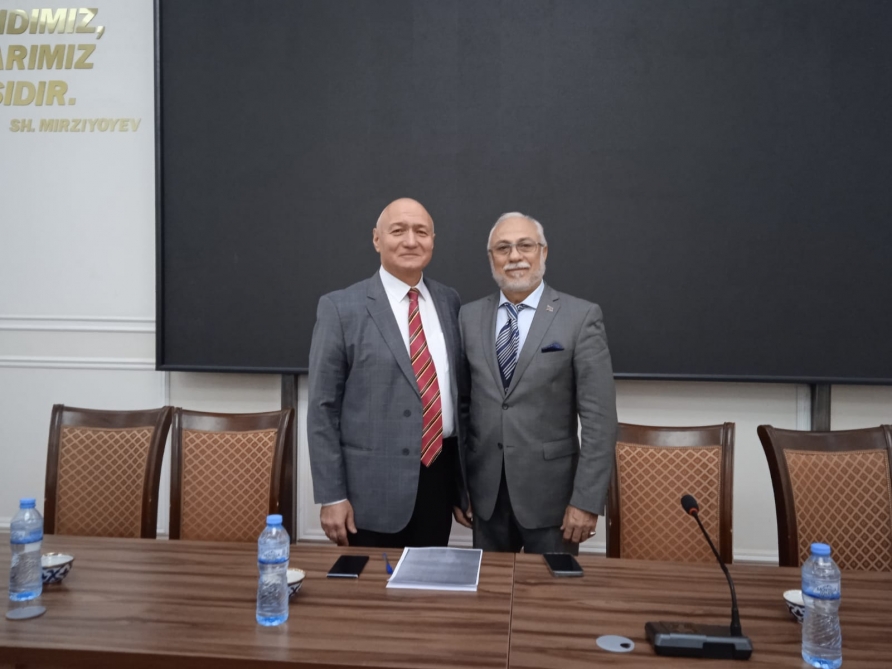 The Executive Director of Uzbekistan – Azerbaijan Friendship Society, Doctor of Historical Sciences Erkin Nuriddinov, referring to amicable ties between the peoples of the two nations, said that the Turkic world should be proud of such a historical figure as Amir Temur.
Emphasizing the importance of the work of the Azerbaijani author, he noted that in the submitted biographical sketches, the author, referring to factors that influenced the military and political views of Tamerlane's personality, tried to 'decipher' the extraordinary individual.
The book's author Teymur Atayev in his speech emphasized that the Uzbek and Azerbaijani peoples are strong nations with common roots, language, culture, religion, and history and the current level of bilateral cooperation serves to development of the two countries.
He touched upon the importance of a deeper study of heroes as well as the transmission of their heritage to future generations.