Kyrgyz President ratifies border agreement with Uzbekistan
Kyrgyz President Sadir Japarov signed the law on ratification of the agreement on some sections of the Kyrgyz-Uzbek state border. This was reported by 24.kg.
On November 3, an agreement was signed in Bishkek between Kyrgyzstan and Uzbekistan on separate sections of the state border, including 302.29 kilometres of the frontier sections.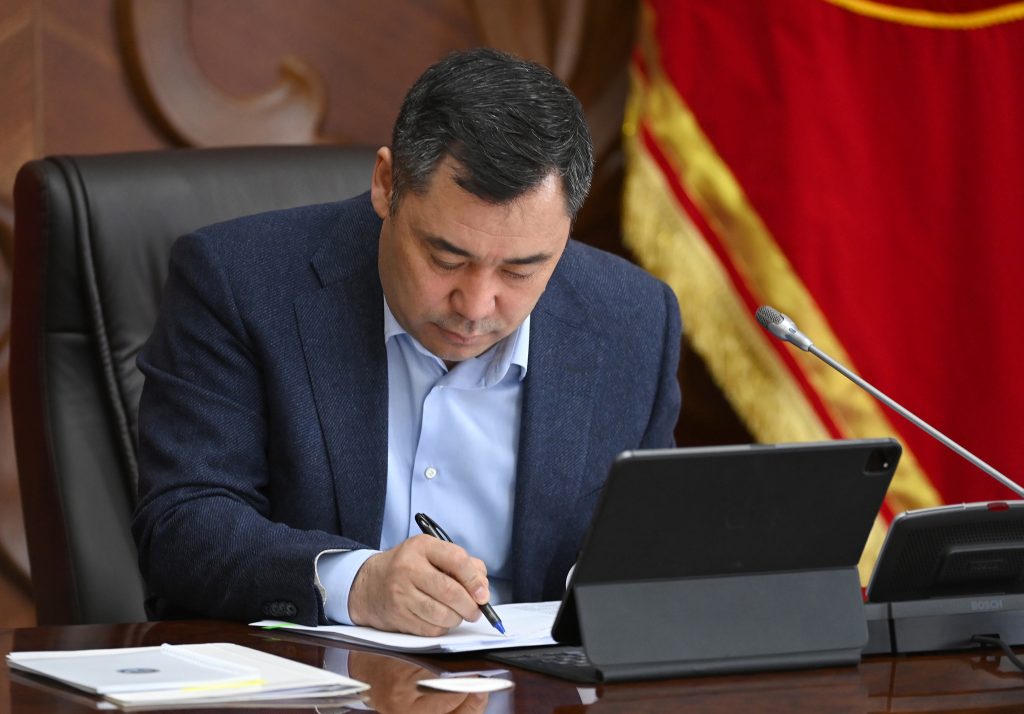 On November 17, Jogorku Kenesh ratified the agreement with Uzbekistan on some sections of the Kyrgyzstan-Uzbekistan border. President Sadir Japarov also participated in the meeting. 64 members of the parliament supported the ratification, and 19 voted against it.
The law signed by Sadir Japarov envisages joint management of the water resources of the Kampirabad reservoir with Uzbekistan. According to the law, water management is carried out by a joint commission.
On November 14, the Prime Minister of Uzbekistan Abdulla Aripov said that the disputed land issues of Uzbekistan and Kyrgyzstan had been clarified. The Prime Minister noted that Kyrgyzstan has undertaken not to obstruct the flow of the Govasay River and not to pollute its water. In addition, it was reported that the governments of the two countries have reached a mutual agreement on creating more relief for the residents of the Sokh district, which is an exclave of Uzbekistan and is located on the territory of Kyrgyzstan.
Uzbekistan also plans to move 130 households from the borderline. On November 18, the Senate approved the agreements on border delimitation with Kyrgyzstan and the Kampirabad reservoir.