Medef, Airbus, EDF: Shavkat Mirziyoyev meets leaders of leading French companies
On November 21, President Mirziyoyev attended a meeting with the heads of leading companies and financial institutions of France, as part of his official visit to Paris, the press service of the president reports.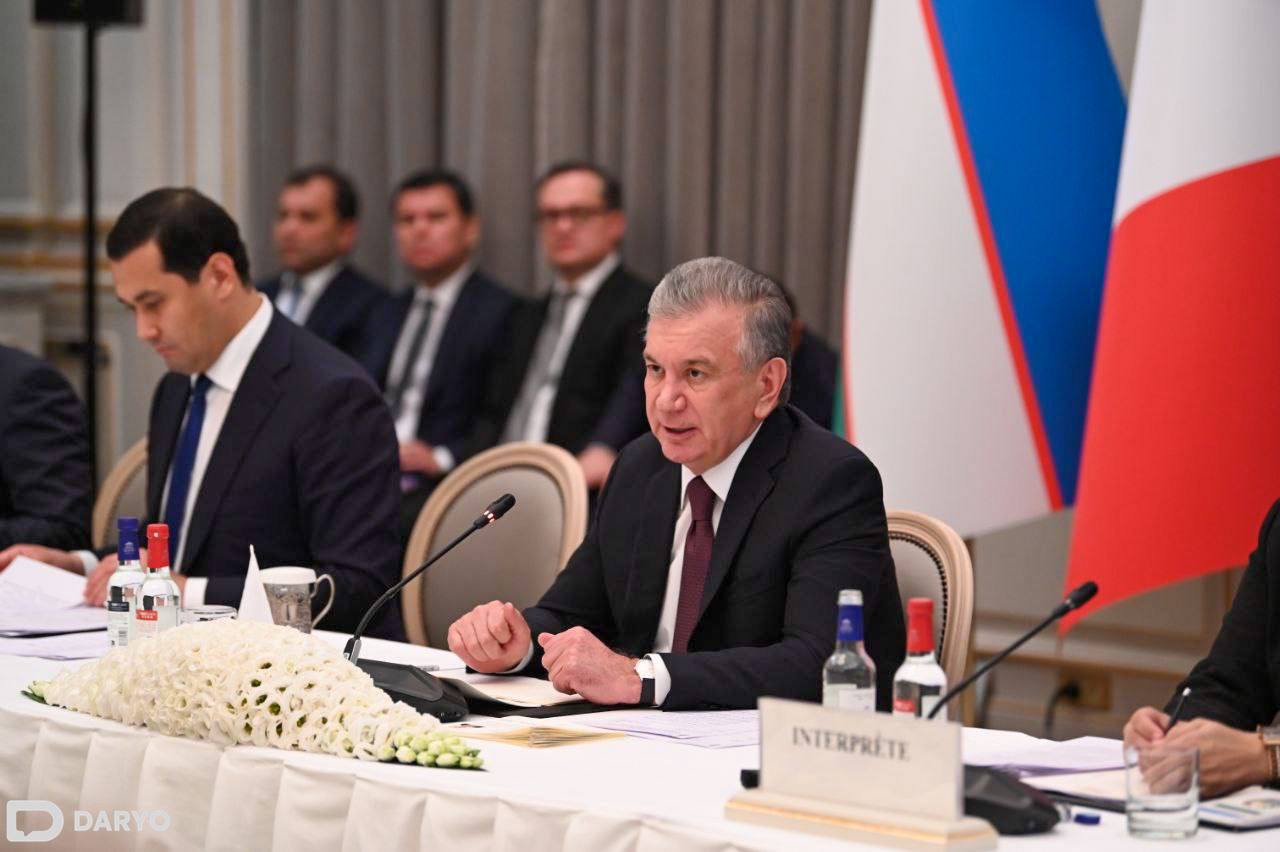 Philippe Gauthier, CEO of the Medef France business movement, and other heads of 20 major companies and banks, including Airbus, Orano, Suez, Alstom, Total Eren, EDF, Schneider Electric, and Natixis were among the guests.
"This once again shows that Uzbekistan is determined to expand economic cooperation with our important and reliable partner - France," the head of state said.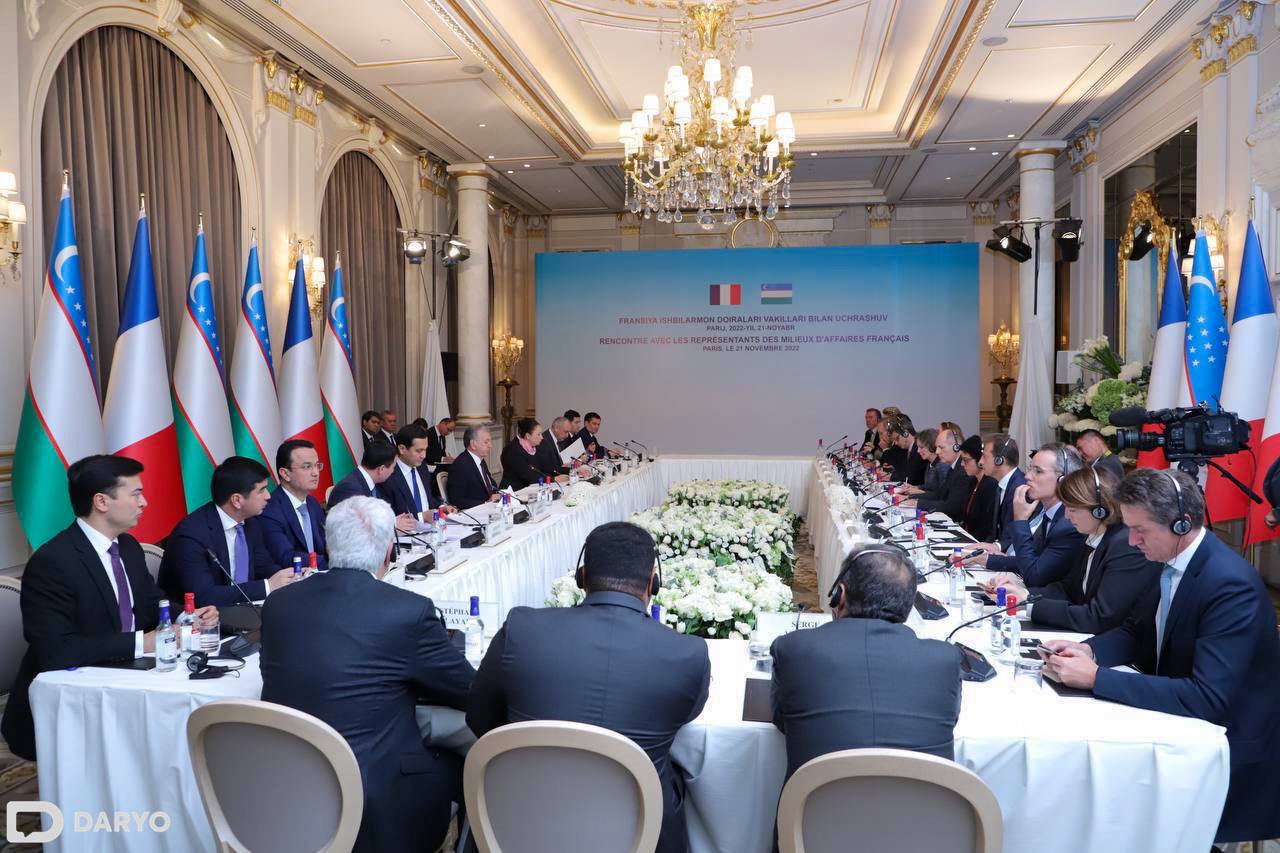 "We want every investor to know that stability and confidence are there when they think of Uzbekistan," Shavkat Mirziyoyev continued.
The attractiveness of the country is also explained by the fact that it is the largest country in Central Asia in terms of population, and its products are delivered duty-free to the huge market of the CIS.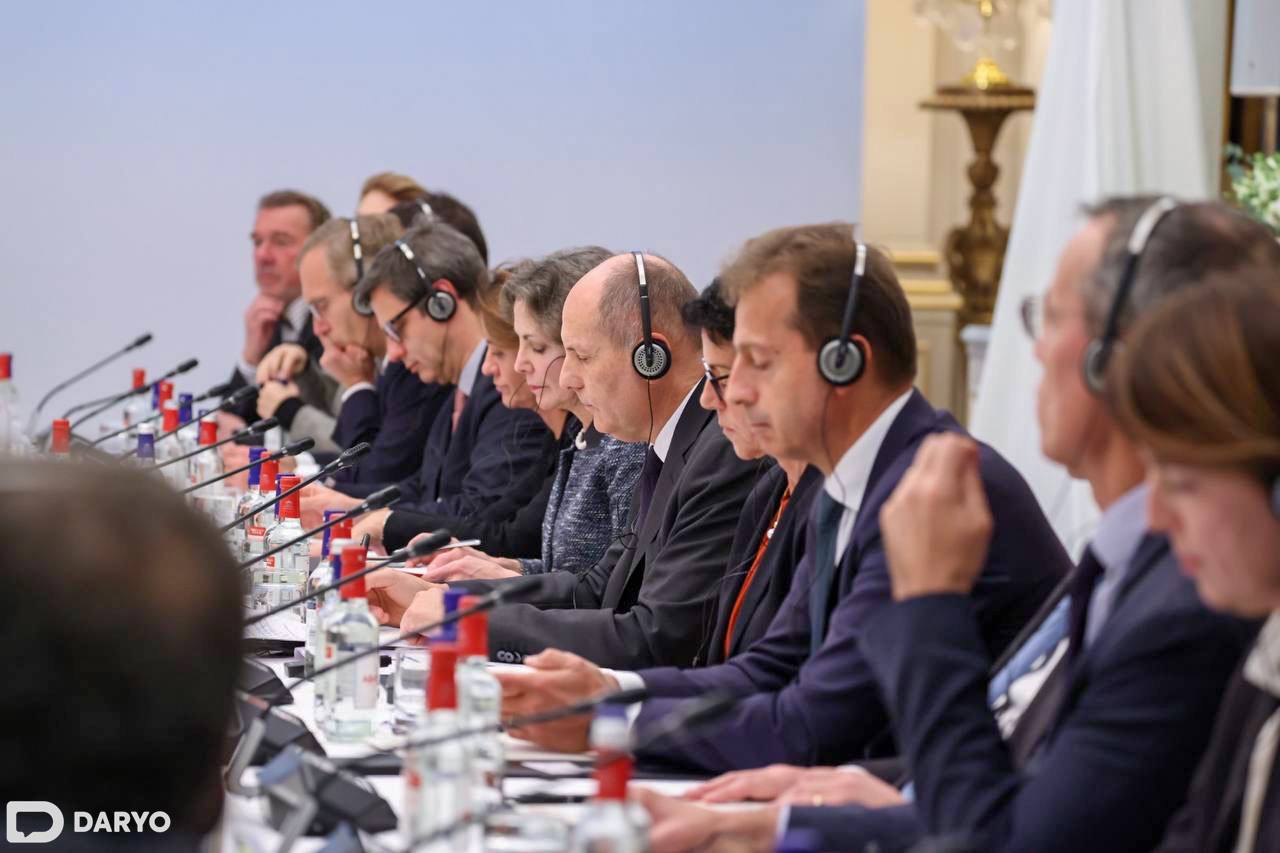 It was noted that Uzbekistan is ready to provide French entrepreneurs with the necessary infrastructure for production, support in the form of incentives and guaranteed purchases, and provide other assistance measures.
Shavkat Mirziyoyev identified the construction of high-value-added products production facilities, "green" energy, the food industry, the chemical and automotive industry, the electrical engineering and electronics industry, health sector as the most promising for long-term and mutually beneficial cooperation.
Speaking with each member of the French business delegation, the head of our country invited entrepreneurs to make sure that Uzbekistan is the most convenient place to come to our country and make investments.