Ecological Patrol identifies names of suspects in murder of rare black vulture listed in Uzbekistan's Red Data Book
The press service of the State Committee on Ecology reports the results of the committee's investigation into the murder of a rare black vulture Taskara by previously unknown suspects. Members of the ecological patrol were able to investigate the names and addresses of the persons in the photo which was apparently taken in 2018 in the vicinity of the city of Khanabad on the territory of the farm titled Fifty Years of Victory.
Both suspected citizens are currently abroad. The State Committee on Ecology promises to disclose additional data on the case when available.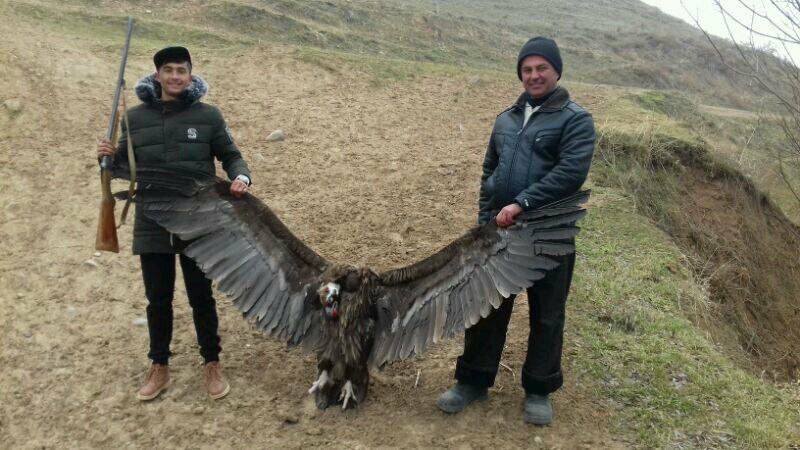 Earlier it was reported that Uzbekistan's activists have filed a new complaint on illegal hunting for a bird of prey that is protected in mountain reserves and national nature parks of Uzbekistan and listed in Uzbekistan's Red Data Book. The Ekologuz group on its telegram channel called to clarify the identity of the violators and give an official response to the case.
More on this subject:
Animal advocacy reports new case of illegal hunting in Uzbekistan
Poachers kill deer listed in Uzbekistan's Red Data Book
MP Elena Babenko suggests abolishing animal trapping services in Uzbekistan