Jamshid Khojaev explains why investors should choose Uzbekistan
Deputy Prime Minister - Minister of Investments and Foreign Trade Jamshid Khojaev on Thursday (November 10) on the sidelines of the Uzbekistan-Hungary business forum in Samarkand explained the reasons why investors should consider Uzbekistan.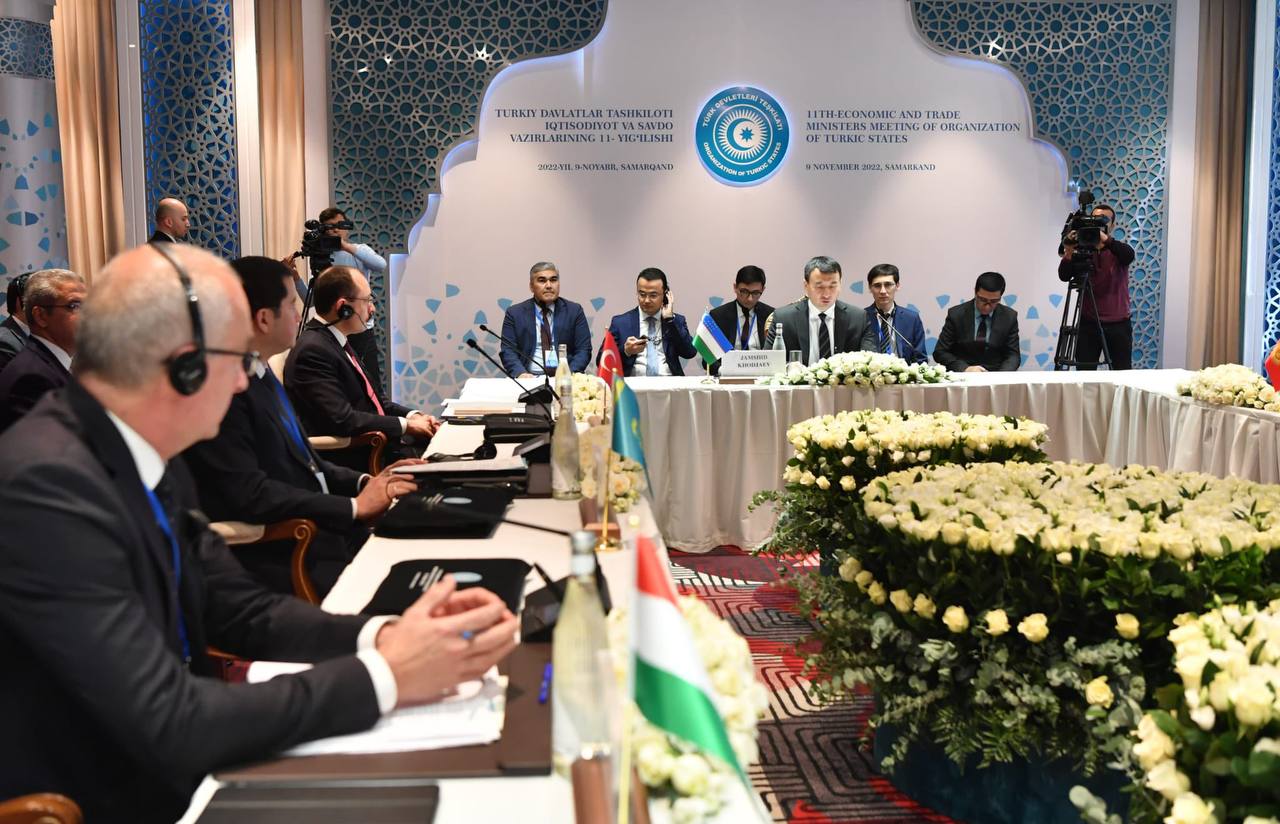 The first reason, according to DPM, lies in the country's favorable investment climate. Uzbekistan has executed a practical judicial system for the protection of investors' rights. This helped increase the volume of foreign direct investments by 2.5 times ($8.6bn) since 2017 ($3.3bn).
Import duties have been reduced on nearly 8,000 types of goods. The issuance of 70 business licenses and 34 permits of various types was canceled. Also, the procedure for registering new business entities has been simplified. Land plots are offered through online auctions.
The second reason lies in the policy of sustainable economic development. The average annual growth of Uzbekistan's economy is 5%, and in industrial sectors - 8%. In 2021, this indicator increased to 7%. Exports volume increased by 1.5 times.
Uzbekistan's citizens have the opportunity to enter Central Asian markets with their population size of 72mn and the Commonwealth of Independent States that reaches 300mn people.
At the same time, the GSP+ extended system of preferences made it possible to export more than 6,000 types of local products to European markets on preferential terms. Due to this, the volume of the country's exports to EU countries has increased by 70% this year.
The fifth reason is that all necessary infrastructures are being created to ensure the continuity of production of business entities. 22 special economic zones specializing in industry, agriculture, pharmaceuticals, and tourism have been established. These zones are provided with all engineering communication infrastructures such as roads, electricity, natural gas, drinking water and sewerage, internet network.
Also, entrepreneurs operating in these zones will be exempted from property, land, water resources, and profit taxes for up to 10 years.
Financial support and subsidies are provided to producers. A mechanism has been created to reimburse up to 70% of transport costs to local manufacturers associated with exporting products.
Also, an Investment Fund was established for joint financing of joint projects with investors.
Uzbekistan is located at the intersection of major transport corridors and can act as a bridge between the Western and Eastern markets, Northern and Southern countries, as well as an important logistics hub.