IAEA may provide assistance to Uzbekistan in development of nuclear infrastructure
The general director of the Uzatom Agency, Jorabek Mirzamahmudov, met his counterpart, Rafael Grossi, on the sidelines of the 66th General Conference of the International Atomic Energy Agency who assured the Uzbek side of his full support, "Dunyo" news agency reports.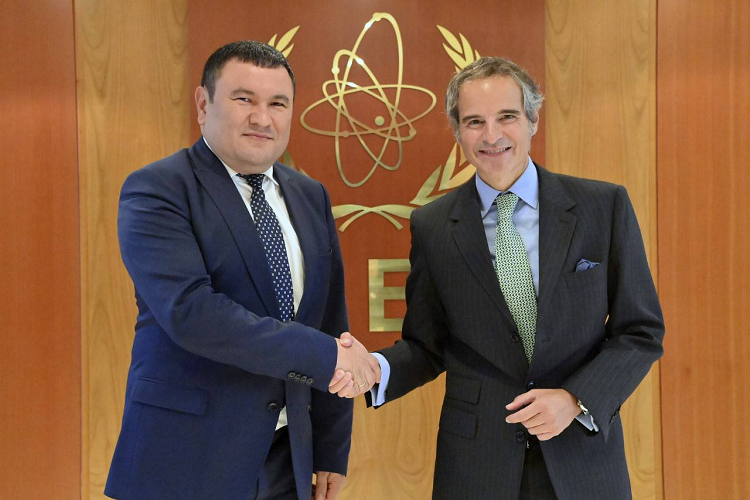 Rafael Grossi highly appreciated the growth of bilateral cooperation observed in 2022. The general director noted that he has good information about the mutual cooperation of the International Atomic Energy Agency (IAEA) departments with republican organizations.
He said that Uzbekistan is always in his attention as a country on the path to creating its own nuclear energy and is ready to provide comprehensive assistance to Uzbekistan in the development of nuclear infrastructure and the introduction of nuclear technologies in various sectors of the national economy.
Rafael Grossi, with the participation of the Islamic Development Bank, focused on the issue of equipping the Republic's specialized oncology and radiology scientific-practical medical centre with modern equipment. The general director noted that this project is under his personal attention and control.
The agency can coordinate and supervise the procurement of equipment. At the moment, the agency is establishing strategic cooperation with Uzbekistan in the field of improving the qualifications of medical specialists in the use and maintenance of special equipment used in nuclear medicine.
In turn, the Uzbek side expressed gratitude for the attention given to Rafael Grossi and noted on behalf of the government that Uzbekistan is committed to international obligations to comply with the requirements and recommendations of AEXA on ensuring nuclear safety.