BOE opens branch at Tashkent airport to pay debt and remove travel ban
The Bureau of Enforcement under the Prosecutors' Office of Uzbekistan (BOE) sets a branch at the Tashkent International Airport in order to clarify the issue of prohibitions caused by citizens due to indebtedness and pay debts through electronic payment systems.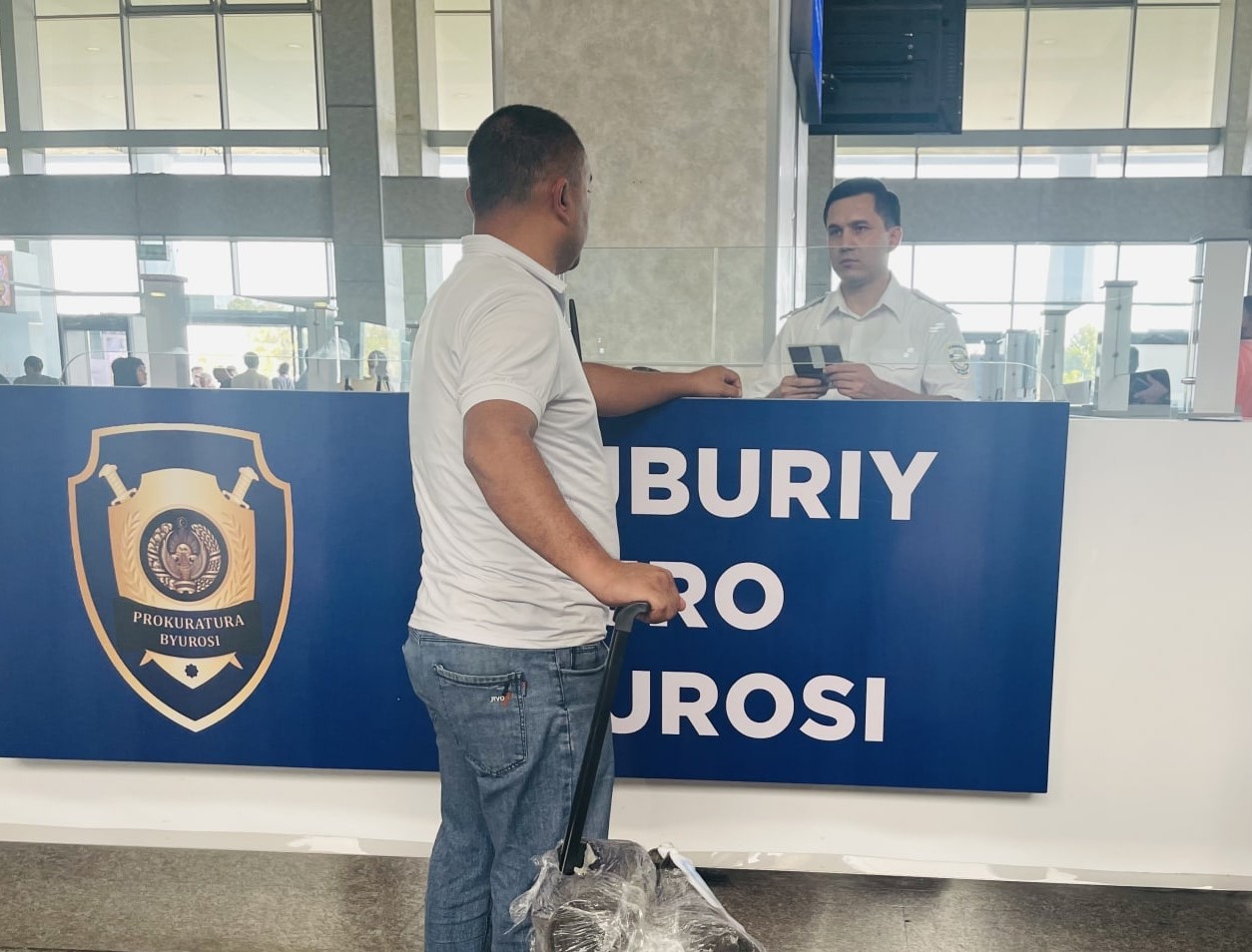 BOE informed Daryo that now a traveller can find out whether there was a travel ban due to outstanding debt, and pay it on spot via electronic payment systems.
"Currently, according to the demands of Uzbek citizens, an info kiosk is being installed at the branch, which will make it possible for our citizens to pay in cash.
It's been 3 days since the branch started its activity, in one day, more than 50 travellers' appeals to the branch were clarified on the prohibition issues, more than 30 million soums were received electronically that were not paid on time." - the message says.
A hotline, +99895-411-07-17, has been introduced to investigate and resolve the issue in a centralized manner when problems arise in the issue of bans for citizens in other airports of Uzbekistan. Citizens can contact the interactive branch at the Tashkent International Airport through this number or through the responsible employees of the airport.
If a passenger who is actually responsible for the payment of alimony and does not have special permission from the spouse from the court is prohibited from going abroad even if he does not have a debt for the payment of alimony.