Niagara Falls to glow Uzbek flag second time in row
On the 31st anniversary of Uzbekistan's independence (August 31 in the USA and Canada), the famous Niagara Falls will be illuminating the colours of Uzbekistan's flag, "Dunyo" reports.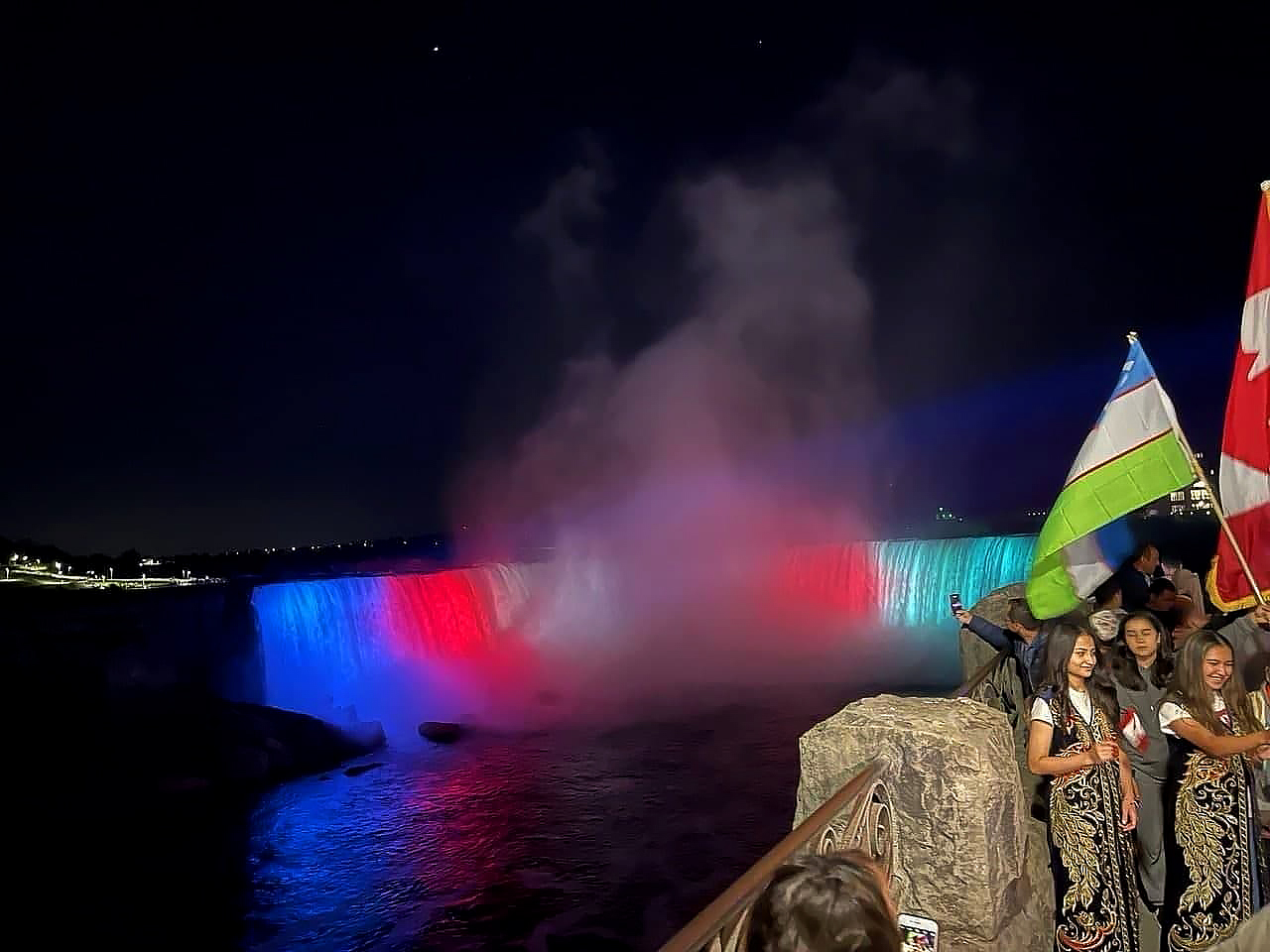 According to the Embassy of Uzbekistan in the USA, this process can be observed live on August 31 at 22:30 local time (September 1 at 07:30 Tashkent time) that will purportedly last 15 minutes.
The famous Niagara Falls illuminated the Uzbek national flag for the first time last year in honour of the 30th anniversary of the country's independence.