Shavkat Mirziyoyev meets Saudi Crown Prince in Jeddah
August 17. President Mirziyoyev arrived in Jeddah as part of a state visit to Saudi Arabia, the press service of the head of state reports.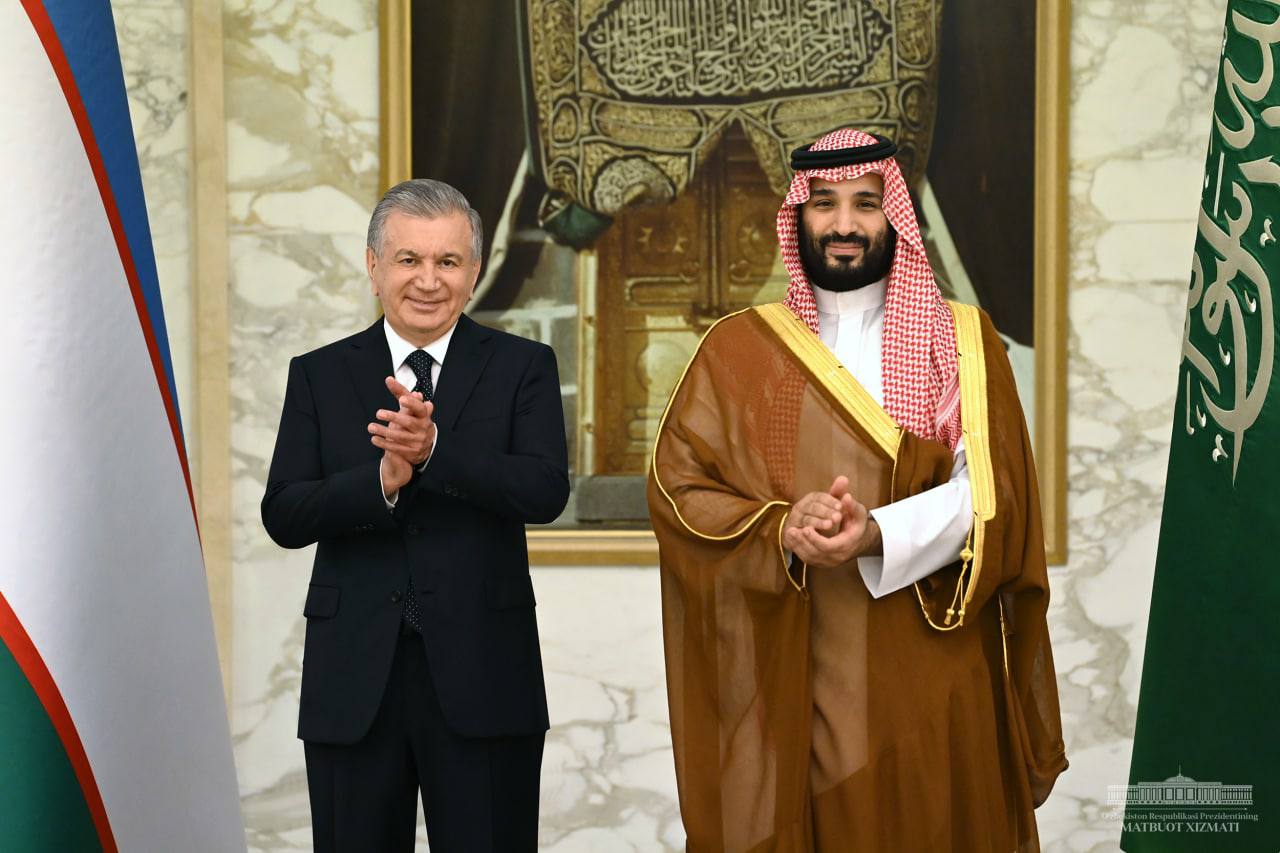 King Abdulaziz welcomed the Uzbek high-profile guest at the International Airport by the leaders of the Makkah region, Minister of Investments Khalid al-Falih and other officials.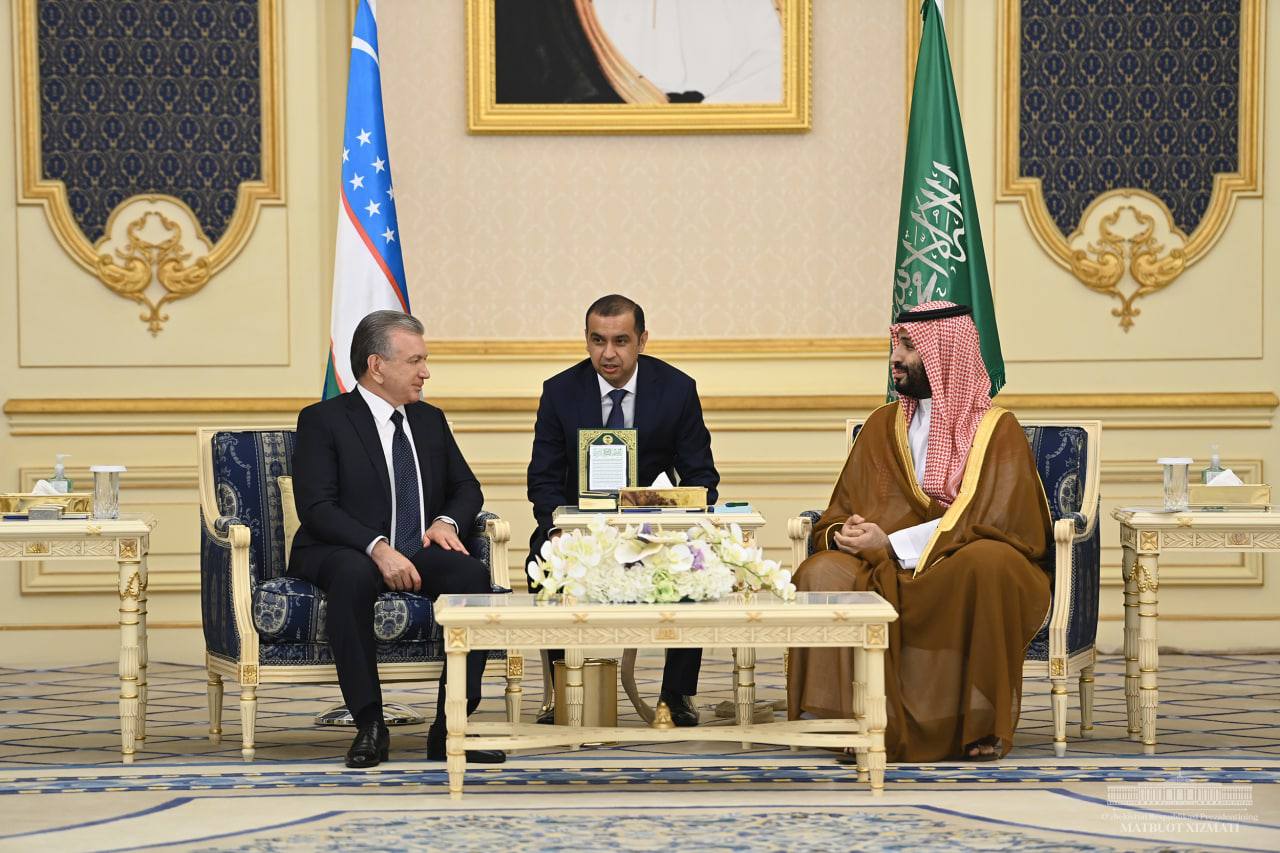 An honour guard lined up in the "Qasr al-Salam" palace, in honour of the high-ranking guest by playing the anthems of the two countries, before Shavkat
The President of Uzbekistan expressed confidence that the first state visit to Saudi Arabia will open wide opportunities for this.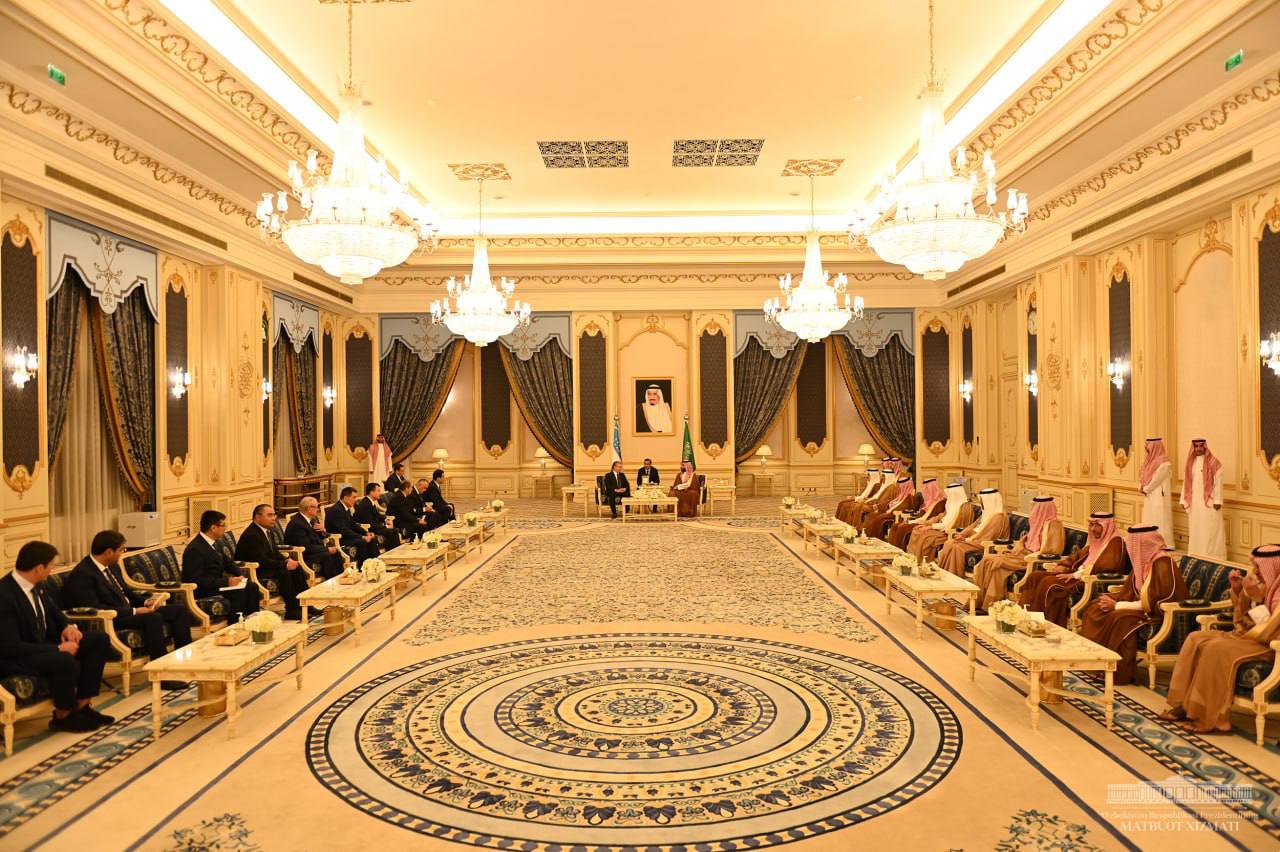 The parties also discussed issues of further expansion of mutually beneficial relations between the two countries in the political, trade-economic, investment, and cultural-humanitarian spheres which could be done by the introduction of a visa-free regime for citizens of Saudi Arabia in Uzbekistan.
"I am sure that today's historic meeting will enrich our cooperation with practical results and will be a "strong signal" for business relations. Businessmen of our countries are waiting for the results of our dialogue with great interest and anticipation," said Shavkat Mirziyoyev and called on leading Saudi companies to actively participate in the process of privatization of commercial banks, large industrial and infrastructure facilities in Uzbekistan.
Today, with ACWA Power, a total of 2 billion 600 million dollars of major energy projects have been launched. Partnership with SABIC in the chemical sector is promising and that led to consideration of the involvement of the Saudi Development Fund in implementing infrastructure projects for the development of transport, water supply, and electricity networks in the regions of Uzbekistan.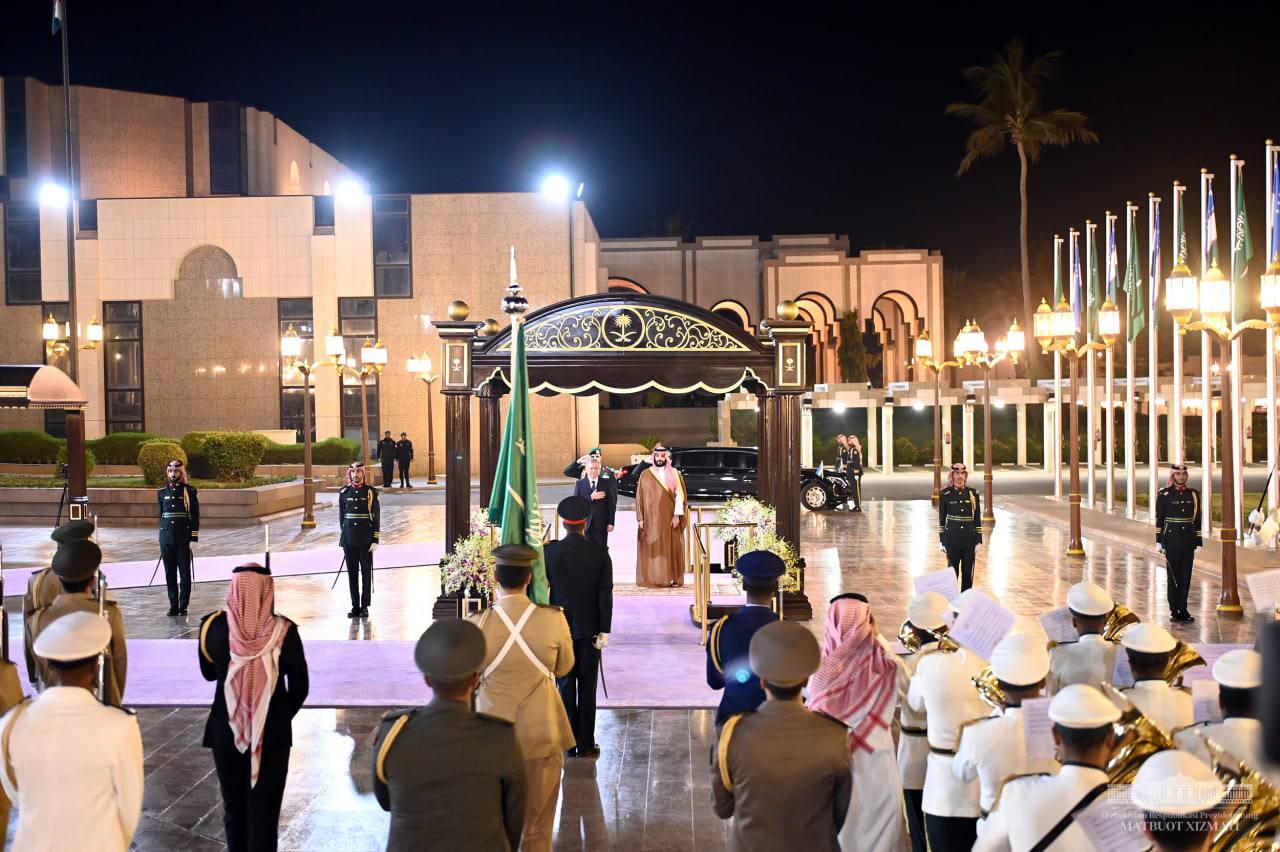 The President of Uzbekistan welcomed Saudi Arabia's status as a dialogue partner in the Shanghai Cooperation Organization.
Ultimately, the delegation of Uzbekistan and the government of the Kingdom of Saudi Arabia signed 15 documents on cooperation in energy, customs, civil aviation, tourism, agriculture, health, labor relations.