Uzbekistan to host cyber security tournament
AntiHack Challenge tournament on cyber security will be held in Uzbekistan on August 11, the Ministry of Information Technologies and Communications Development reports.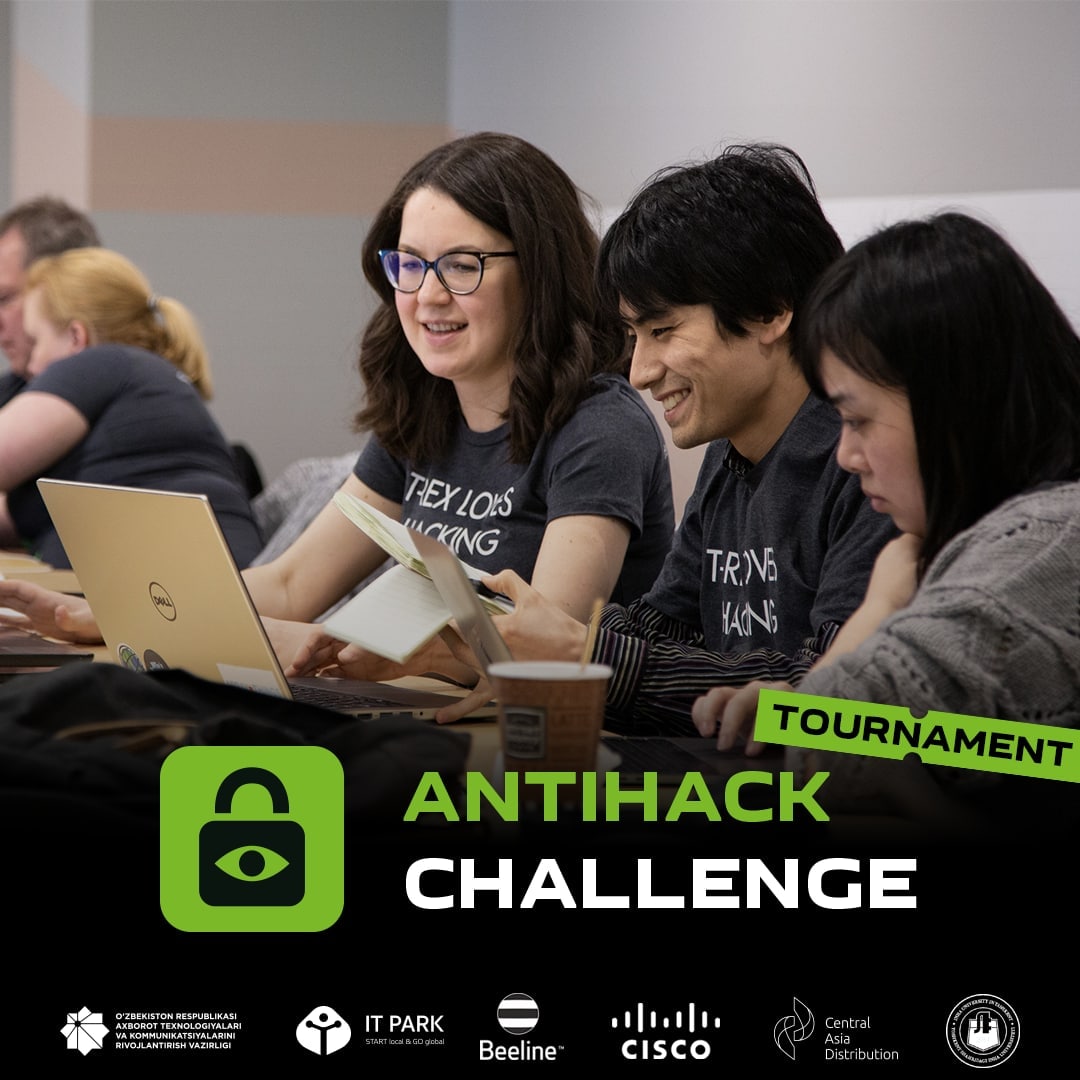 The e-event is aimed at increasing the interest of the country's youth in information security, as well as building their skills and potential. The tournament program is designed for one day and includes 4 laboratory works.
Terms:
The team must consist of two people;
"connection point" and the ability to control the broadcast range;
A laptop with an Ubuntu virtual machine installed (from version 18.10 with a Wi-Fi adapter suitable for
• A laptop with a USB port for connecting an external adapter