Tashkent International airport's expansion set to double passenger capacity
The second stage of the reconstruction of the "Tashkent-2" terminal at the "Tashkent" international airport is underway. This was reported by Uzbekistan Airports.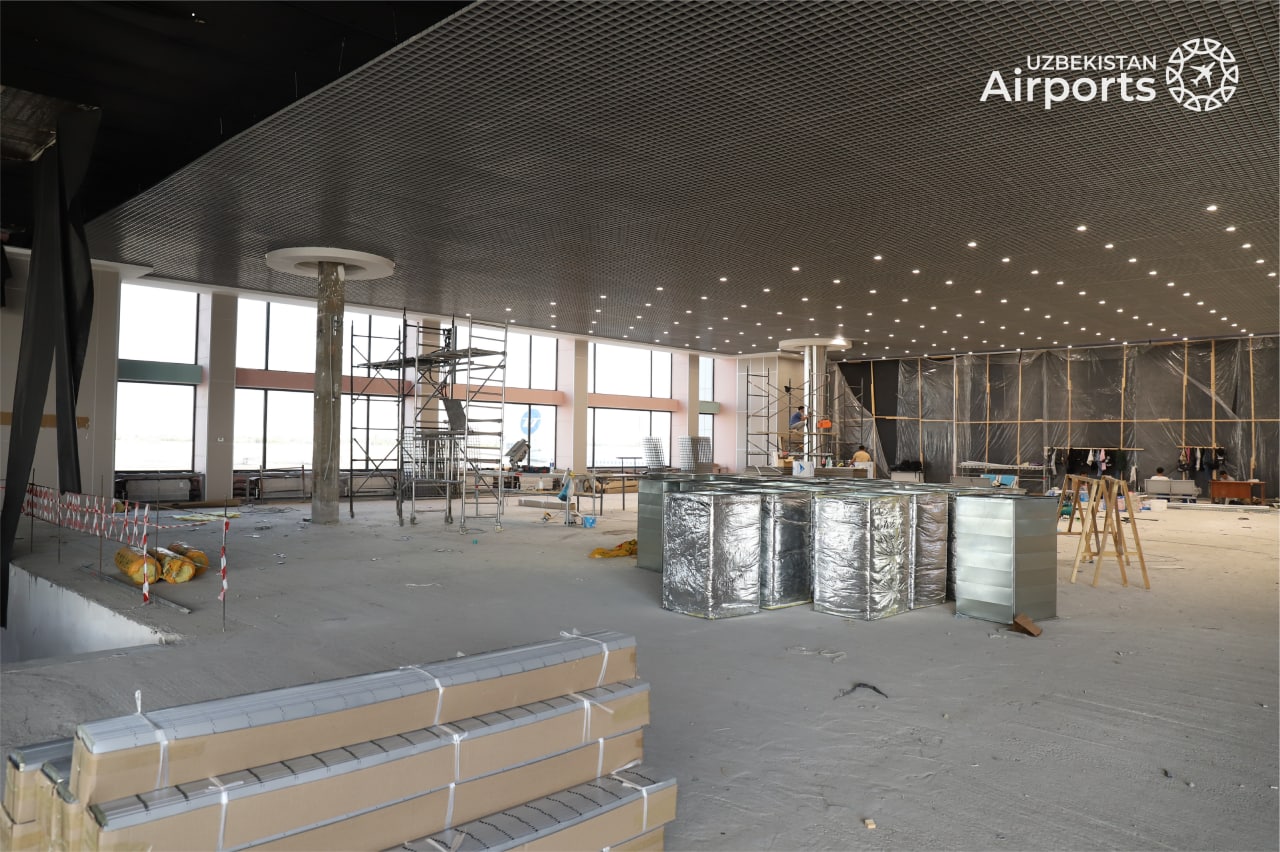 The total area of ​​the departure terminal will be increased from 44,001 square meters to 74,001 square meters by new construction, expansion of check-in, waiting, baggage claim and border control areas.
In order to create comfort for passengers and observers, the reconstruction of the area in front of the arrival hall and the automation of parking lots have been started. The work has begun in a small parking lot in front of the arrival hall. Then the area in front of the arrival hall will be reconstructed, according to the project, it will be divided into three parts - a parking area, a pedestrian area (benches, fountains, green areas) and separate taxi lanes.
In addition, a new online system will enable to pre-book a parking lot in advance. The parking area of the airport will be equipped with charging stations for electric cars.