ARMY-2022: Uzbekistan to host 5 events of International Army Games
The "ArMI-2022" international army games, that test the strength and potential, combat readiness and professional training of the national armies, will be held from August 13 to August 27 of this year in 12 countries of the world. 275 teams from 37 countries will fiercely contest in 34 disciplines.
Within the framework of this military competition, the Ministry of Defense of Uzbekistan will participate in 20 disciplines. Otabek Yoldoshev, head of the information service of the Ministry of Defense, informed about this at a briefing held at AOKA.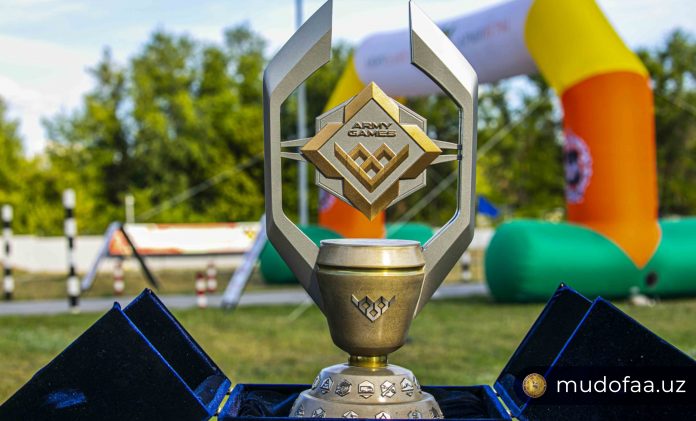 5 competitions will be held for the first time in the territory of Uzbekistan. "Field Kitchen" and "Armed Master" competitions at the "Forish" training ground in Jizzakh, "Safe Environment" at the "Sasagan" training ground in Samarkand, "Road Patrol" in the Eastern Military District, and "Loyal Do" at the Chirchik Higher Tank Command and Engineering Academy. st" competition will be held.
Also, the teams of the Ministry of Defense of Uzbekistan will participate in the "Ring of Elbrus", "Auto-armored tank-technician", "Army reconnaissance excellence", "Tank biathlon", "Military-medical relay", "Military Rally", "Engineer's Formula" competitions, "Equestrian Marathon" in Mongolia, "Reliable Acceptance" and "Pole Star" in Belarus, "Army Tactical Shooter" and "Meridian" in Kazakhstan, "Sniper's Finish" in Venezuela , participates in "Landing Platoon" in Algeria and "Professional Sniper" in Iran.