Shavkat Mirziyoyev's address: "Afghanistan: Security and Economic Development"
The President of Uzbekistan addressed participants of the international conference on "Afghanistan: security and economic development", which started in Tashkent, "Daryo" correspondent reports.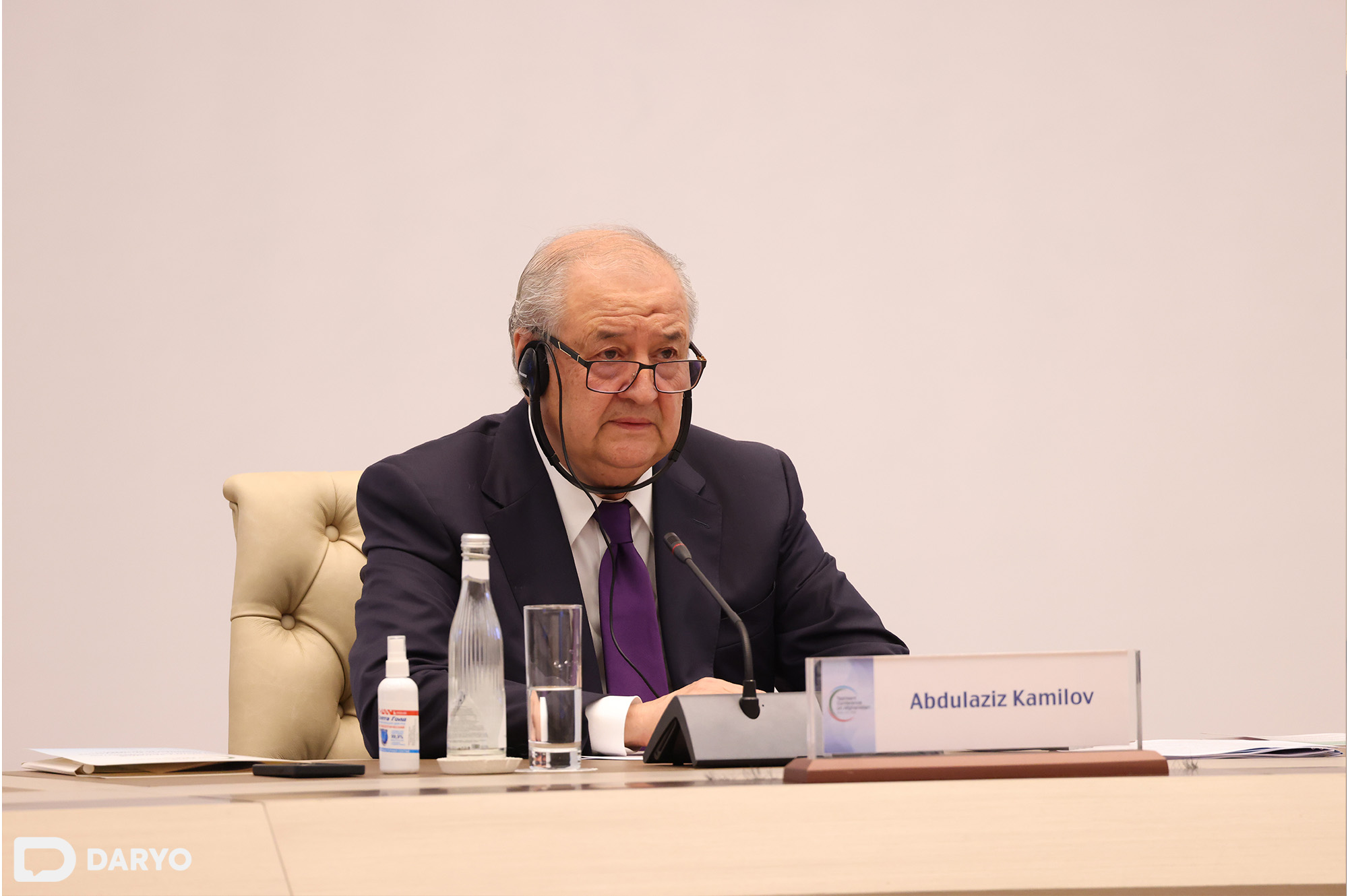 Abdulaziz Kamilov, deputy secretary of the Presidential Security Council for foreign policy and security issues, relayed the address of the President.
"If there is no peace on the other side of the Amudarya, security and stable development cannot be achieved either in Uzbekistan or in the entire Central Asian region."
"It's indeed alarming that the world community's attention is weakening to the people of Afghanistan which is facing a deep socio-economic and humanitarian crisis in its recent history," the President of Uzbekistan notes in his address.
In his address, the head of state drew particular attention to the need for the international community not to repeat previous mistakes in this south Asian state.
"We are confident that the world community today will not repeat and avoid the mistakes of the 1990s, and it is essential to achieve these goals. Isolation of Afghanistan in the international arena will inevitably lead to further deterioration of the humanitarian situation, so it is important not to allow it to happen. We are talking about the fate of millions of people," Shavkat Mirziyoyev utters in his address.
The President called on the Afghan authorities to encourage and support the efforts of the country's post-conflict recovery and establishment of an independent, stable and self-sufficient state.