Uzhydromet declares avalanche hazard in seven regions of Uzbekistan
On December 10-14, some of Uzbekistan's mountain regions will be declared hazardous due to an avalanche, Director-General of Uzhydromet Sherzod Khabibullayev has reported.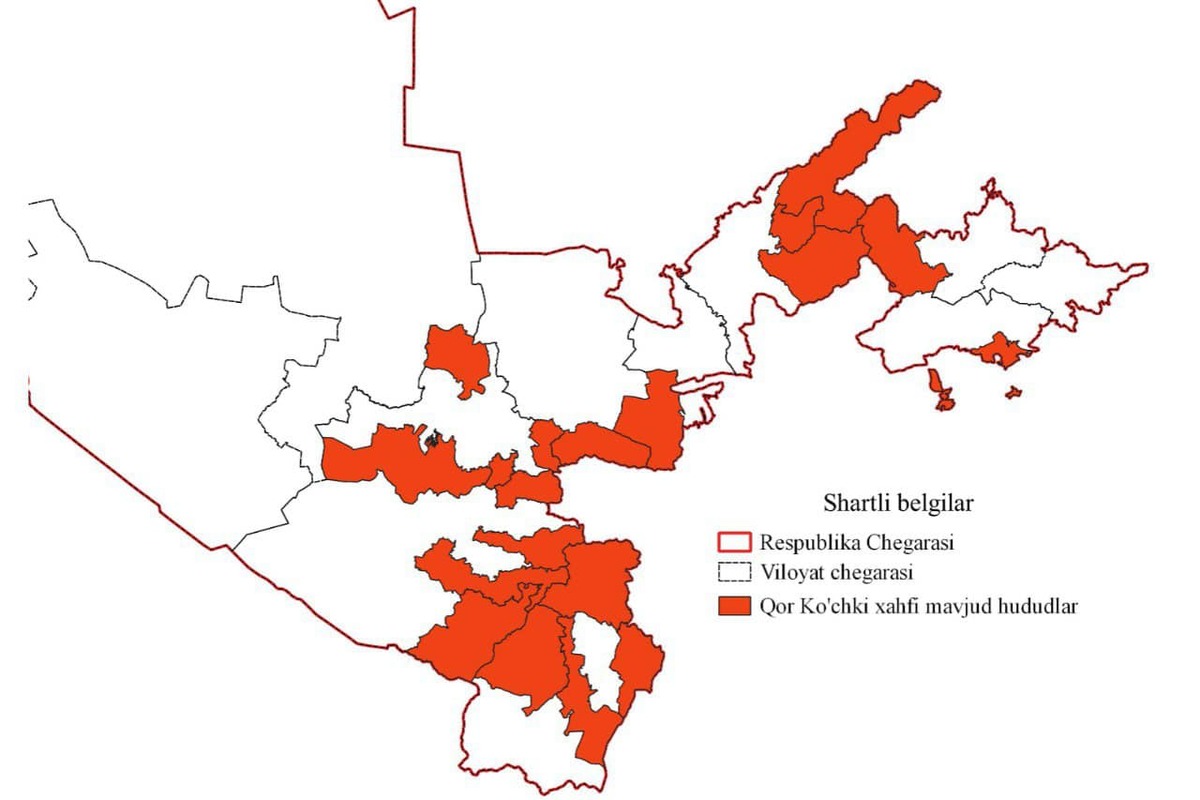 According to him, areas with declared avalanche hazard would include:
Akhangaran and Bostanlyk districts, tract Chimgan Chatkal mountain system in the Tashkent region;
Kushrabad, Nurabad, Samarkand, Urgut and Bulungur districts of the Samarkand region;
Zaamin and Bakhmal districts in Jizzakhregion;
Papsky District in the Namangan region;
Sokh and Fergana districts in the Ferghana region;
Kitab, Shahrisabz, Kamashi and Dekhkanabad districts in the Kashkadarya region;
Kumkurgan, Sariasi, Uzun and Baisun Districts in the Surkhandarya region.
Citizens living in the mountainous areas, as well as vacationers and drivers are kindly asked to take precautions.