Jan-Sept 2022: Samarkand region still leads list of grapes exporters
About 1.4 million tons of grapes were grown in Uzbekistan in January-September 2022 which is 3.8% more than last year. The State Statistics Committee reports this.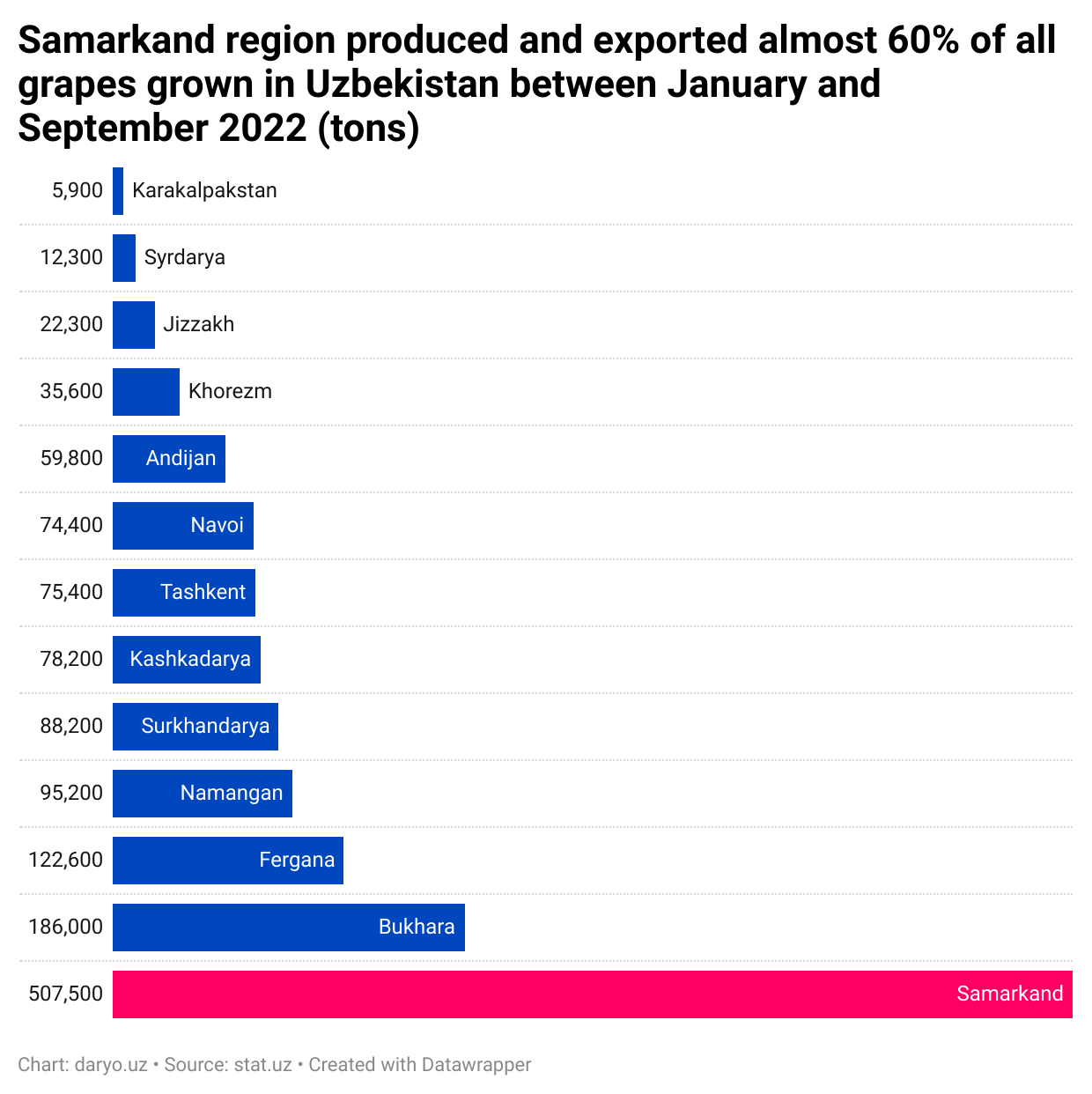 Also, in January-October 2022, Uzbekistan exported 245,200 tons of grapes worth 216.6 million dollars to 51 foreign countries.
The export of grapes increased by 41.6 thousand tons compared to the corresponding period of last year. However, it is mainly delivered to Russia.
Over the past 10 months, Uzbekistan has exported 140,000 tons of grapes to Russia. In the corresponding period of 2021, this indicator was equal to 88 thousand tons.