Uzbek chefs bring two gold and two silver medals from Turkey
The delegation of Uzbekistan's Association of Chefs along with their colleagues from Azerbaijan, Kazakhstan, Spain, and other countries, competed in the Gastro Antalya International Culinary Championship held on November 17-30, 2022, in southwestern Turkey, bringing a total of four medals; two gold and two silver medals.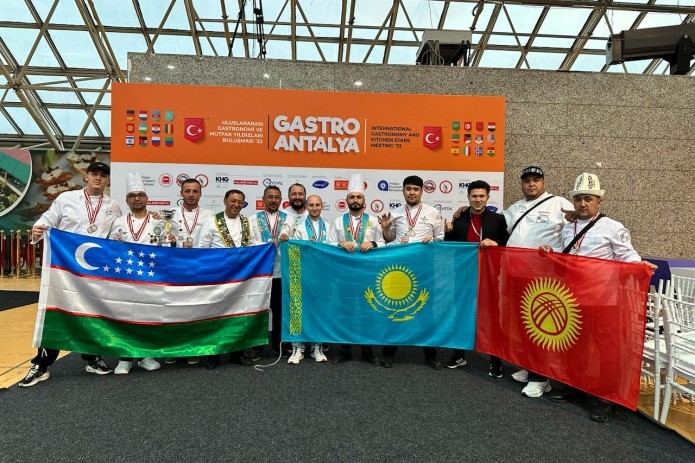 This year's culinary championship has become the largest and most prestigious competition in Turkey, involving more than 600 participants from 32 countries.
Uzbekistan takes active measures to promote gastro tourism in the republic. Major culinary festivals were held in Muynak and Samarkand cities of Uzbekistan.