Deputies approve new deputy chairman of the Jo'qorg'i Council of Karakalpakstan
Amanbay Orinbayev has been elected at the extraordinary 37th session of the Jo'qorg'i Council of Karakalpakstan, the information service of the Karakalpakstan parliament reports.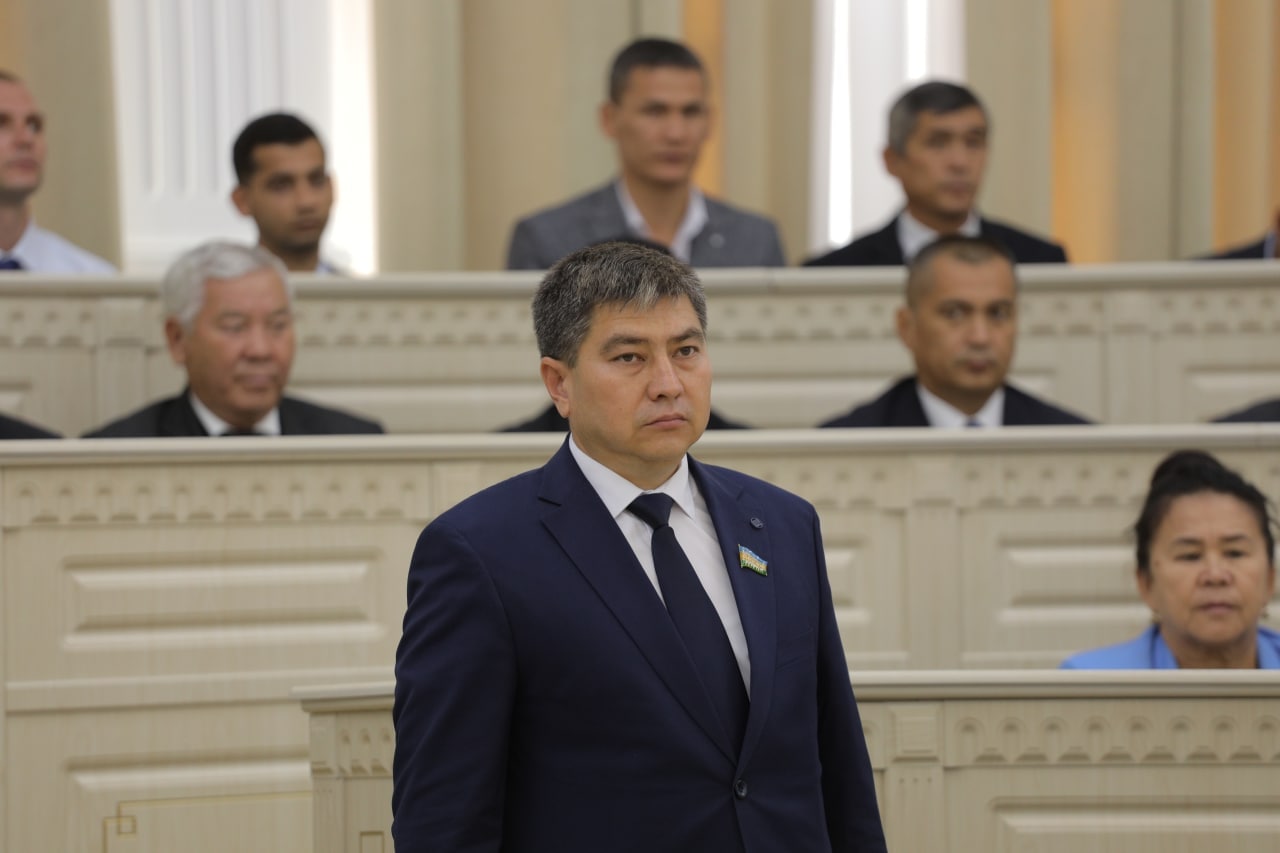 Rustam Saparbayev, new deputy of the Jo'qorg'i Council chairman Amanbay Orinbayev, had worked as the deputy chairman of the Council of Ministers for relations with public organizations and religious organizations since 2021.
In August 2022, Amanbay Orinbayev and Rustam Saparbayev were elected as deputies of Dzhokorgi Kenges.
Rustam Saparbayev was born in the Kungirot district in 1982. In 2004, he graduated from Karakalpak State University, and in 2008, he graduated from the Higher School of Strategic Analysis and Prospecting of the Republic of Uzbekistan.