Uzbekistan Airports launches Telegram bot to track flights
Uzbekistan Airports has started testing a Telegram bot that helps to track the departure and arrival of flights in the republic's airports, the press service of the company reports.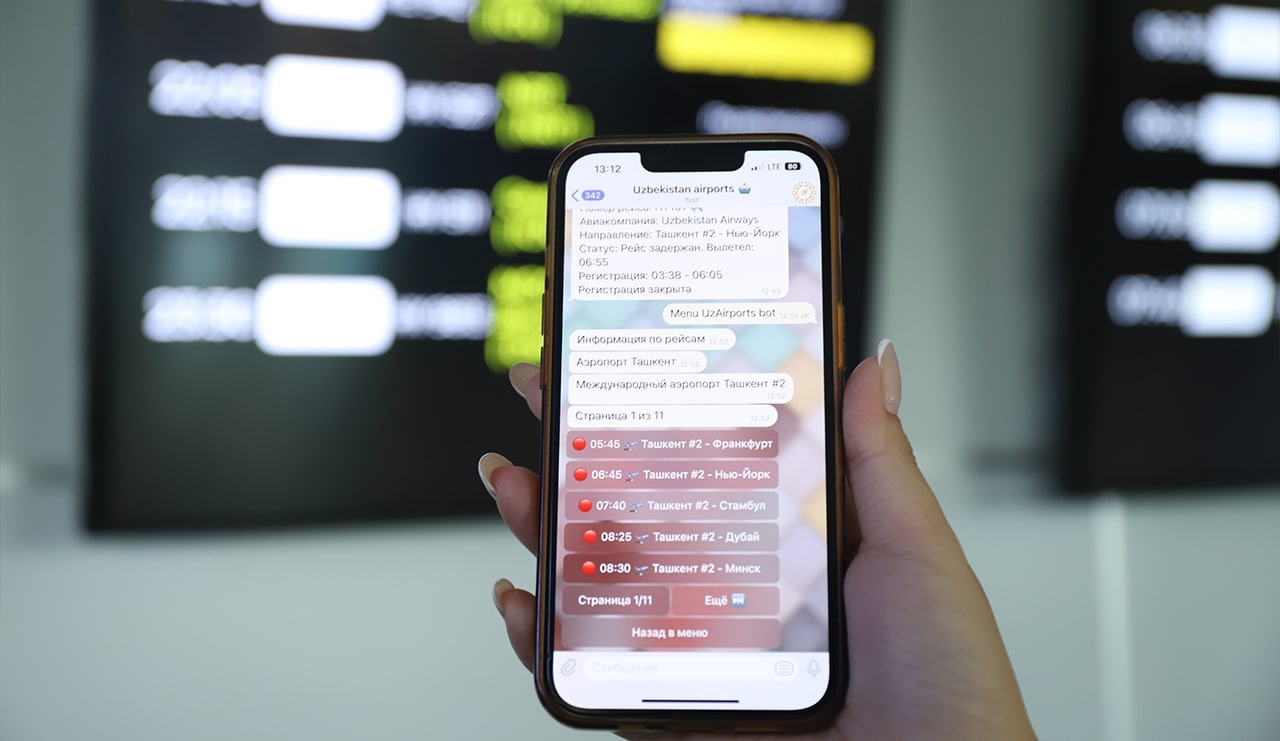 The Telegram bot provides real-time information about all international and domestic flights, as well as schedule changes.
Each user who starts the bot can choose the airport, terminal, departure or arrival and the desired route from the available list.
After that, the bot displays flight information: departure time, flight number, flight status and route, carrier airline and check-in information.
Changes in the status of flights, the schedule of buses travelling between the terminals of the capital airport, as well as the possibility of making remote payments for high-level comfort lounges will be introduced.
Telegram bot works in Russian, English and Uzbek languages.