SCO Summit: Shavkat Mirziyoyev and Xi Jinping sign agreements total value of $15 bln
On September 15 President Shavkat Mirziyoyev and President of China Xi Jinping met at the Congress Center of the Great Silk Road International Tourism Center in Samarkand.
The state leaders congratulated each other on the occasion of the 30th anniversary of the establishment of diplomatic relations between the two countries and the 10th anniversary of the strategic partnership.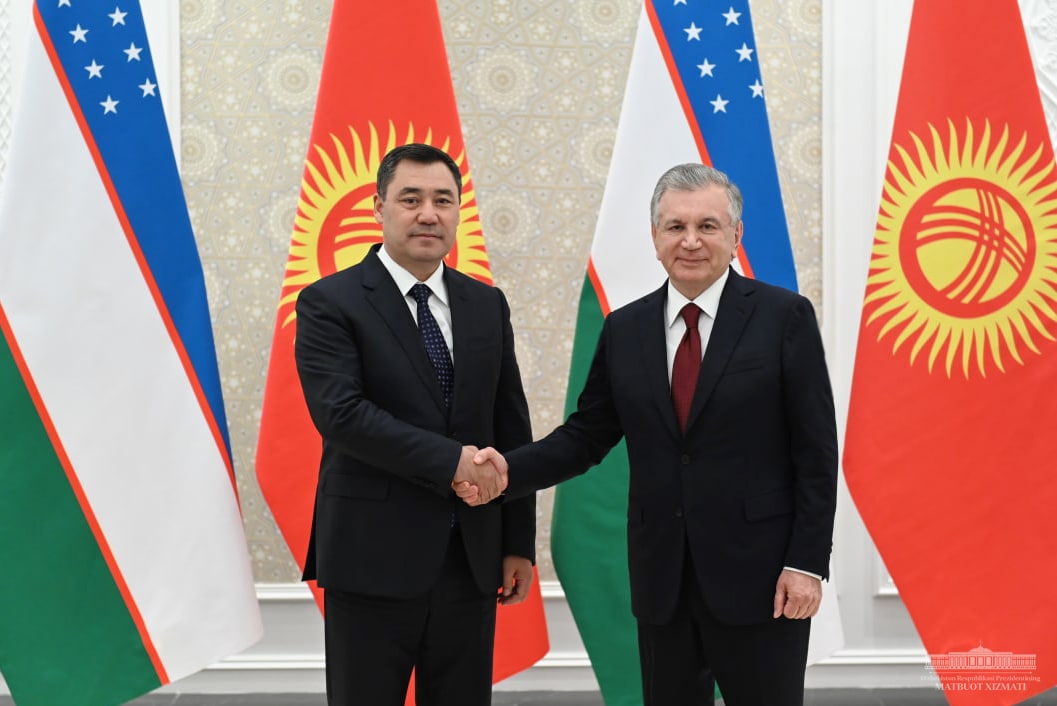 Shavkat Mirziyoyev expressed sincere gratitude to Xi Jinping for the author's article titled "Together building a bright future of China-Uzbekistan relations" which confirms the multifaceted ties between the nations and is published on the eve of his visit.
The Chinese leader, in turn, noted that the large-scale reforms being implemented in New Uzbekistan are producing great results in all aspects of state and community life.
Last year, the bilateral trade reached a record value of 8 billion dollars, and since the beginning of this year. In the last five years, the volume of investments attracted to the economy of Uzbekistan has exceeded 10 billion dollars.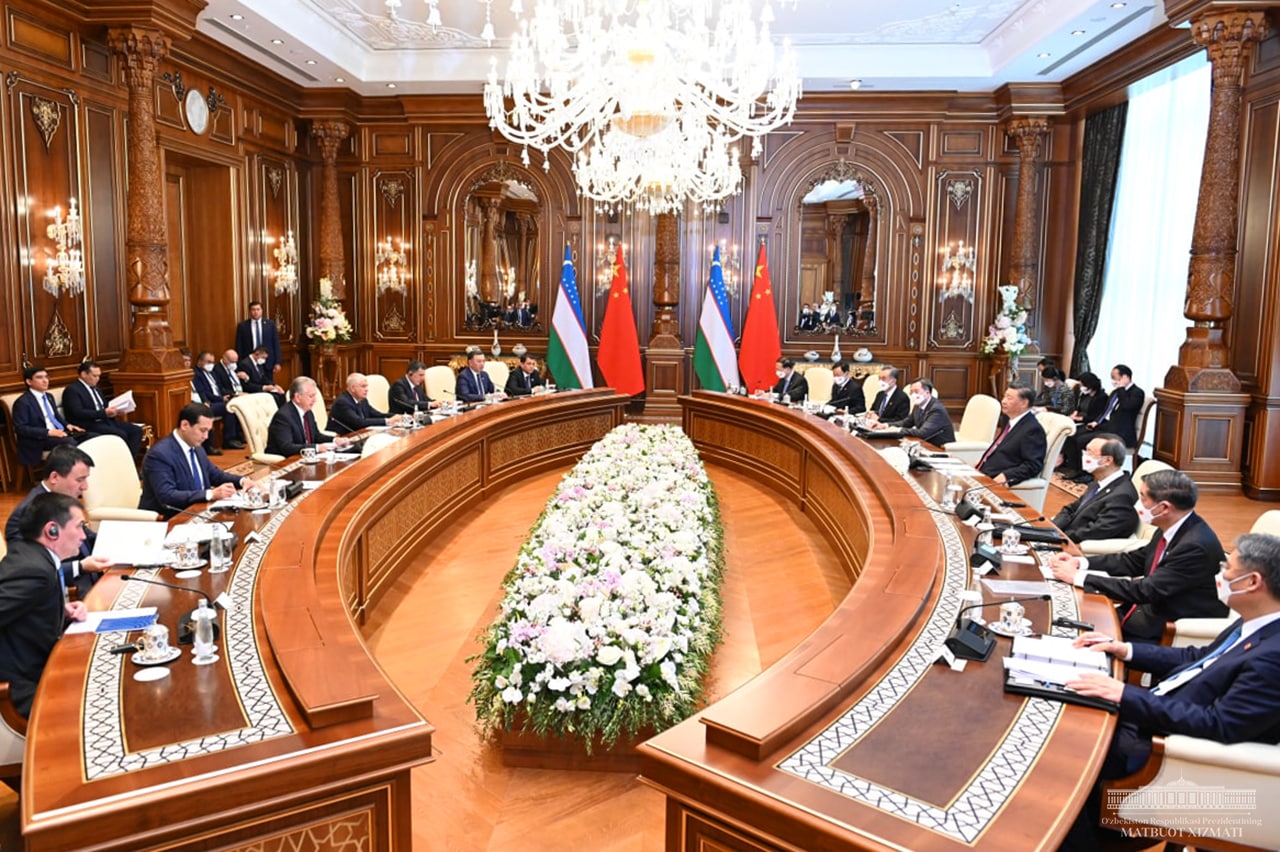 The importance of further expansion of trade and economic cooperation, development of e-commerce, implementation of advanced projects on industrial cooperation, first of all, in the fields of automobile industry, "green" energy, agriculture and infrastructure, was noted.
The Presidents elaborated on the implementation of China's advanced experience in fighting poverty, regional development and training professional personnel.
The leaders underpinned a historic agreement that was reached at the start of the construction of the "China-Kyrgyzstan-Uzbekistan" railway, which plays strategic importance for the development of our region and the interdependence in terms of transport.
The issues of humanitarian cooperation, including the expansion of joint programs in the fields of health, vaccine production, science, education and culture were also touched upon.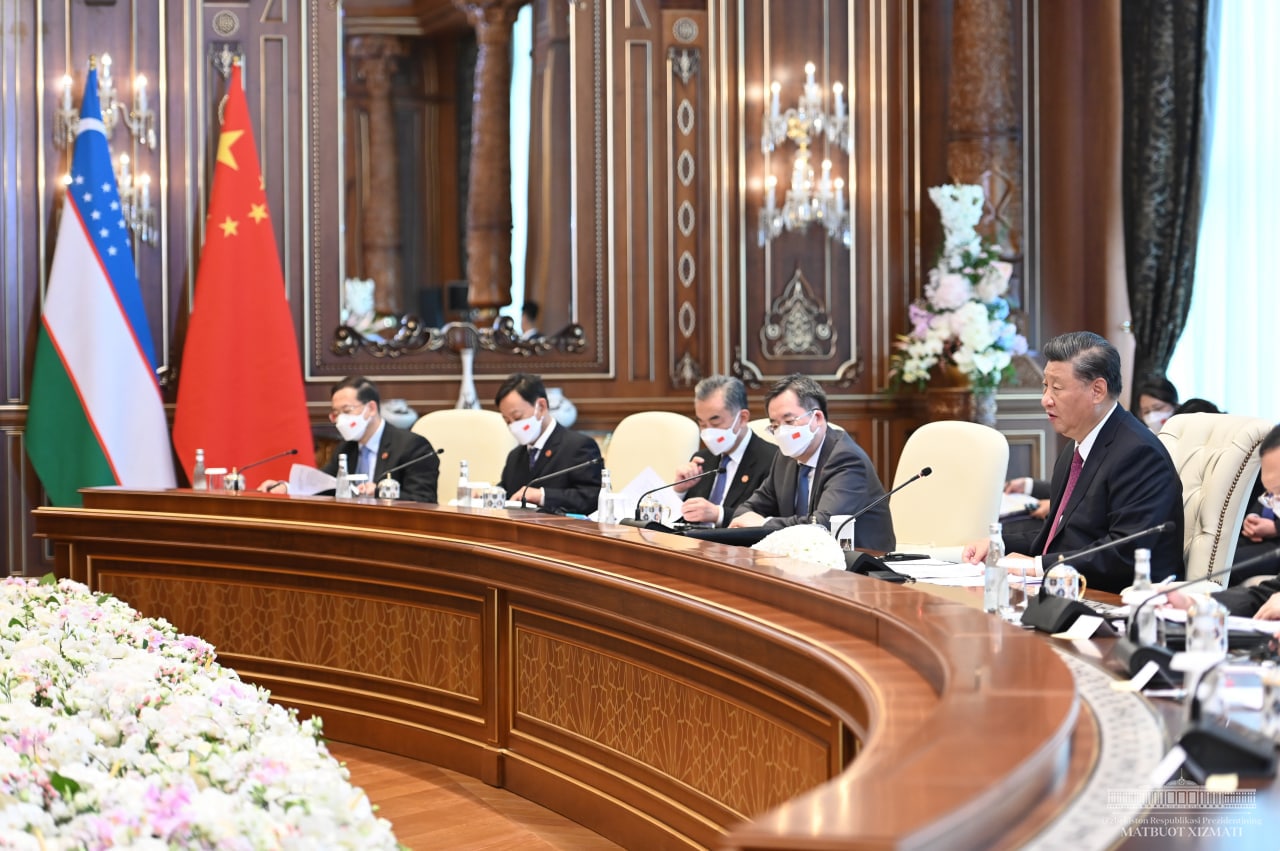 It was emphasized that it is important to continue efforts to support the peace process and economic recovery in Afghanistan and to continue systematic cooperation within the framework of international and regional structures, including the "Central Asia-China" mechanism.
The Chinese leader highly appreciated Uzbekistan's work as the chairman of the Shanghai Cooperation Organization, as a result of which important decisions were made to expand the organization and strengthen its international influence.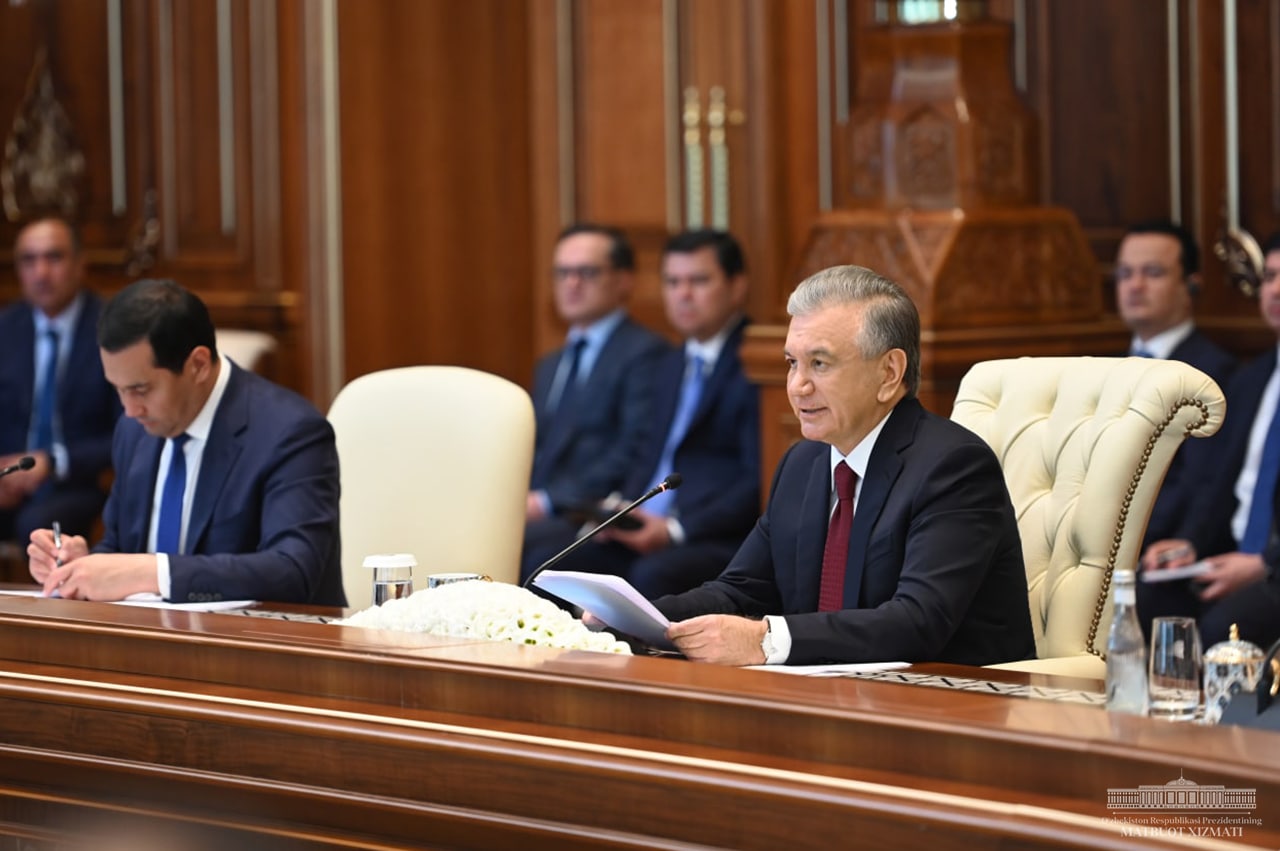 At the end of the event, Uzbekistan and China signed agreements on trade-economic, investment and financial-technical cooperation on the implementation of priority projects with a total value of 15 billion dollars.
At the end of the negotiations, Xi Jinping invited Shavkat Mirziyoyev to visit China.