Vladimir Norov meets Josep Borrell, Vice President of European Commission
On September 6, the delegation headed by the Acting Minister of Foreign Affairs of Uzbekistan, Vladimir Norov, travelled to the High Representative of the European Union for Foreign Affairs and Security Policy, the Vice President of the European Commission, Josep Borrell.
The politicians discussed the current issues of Uzbekistan-Europe cooperation and their further activation.
The parties welcomed the successful completion of the negotiation process on the Enhanced Partnership and Cooperation Agreement, which was agreed upon (initialized) before the official signing in Brussels on July 6 this year.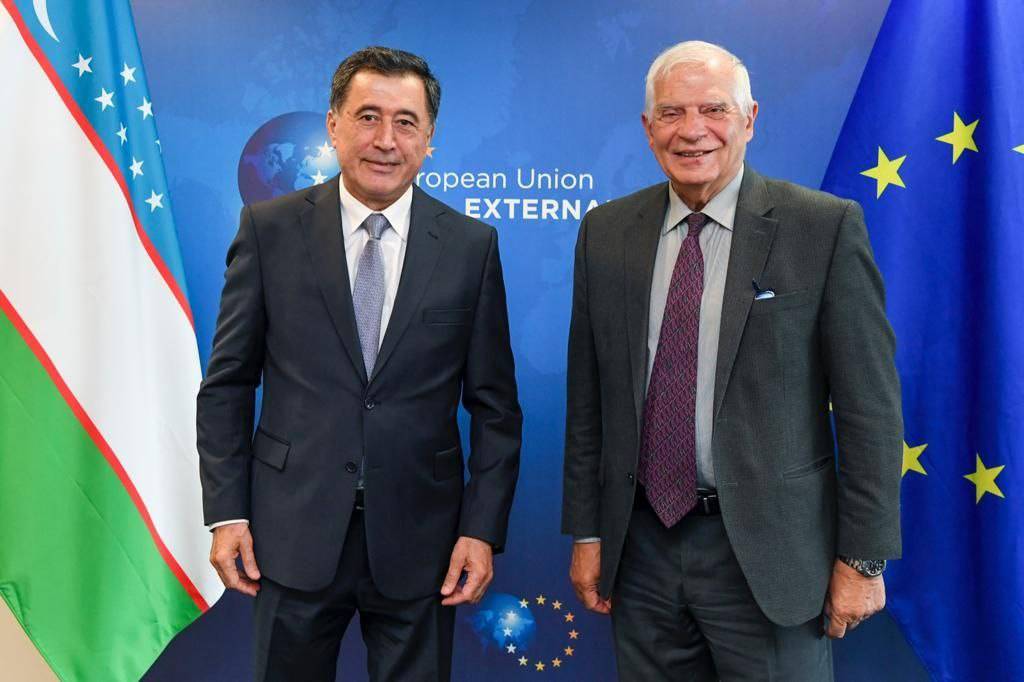 The Vice President of EC expressed its support for Uzbekistan's efforts to ensure peace and stability in Central Asia and to create an atmosphere of friendship and good neighbourliness in the region.
It is slated to organize the Head of European diplomacy at the EU-Central Asia ministerial meeting to be held in Samarkand on November 17-18, 2022, as well as at the conference "EU-Central Asia Interdependence: Global Gateway for Sustainable Development" confirmed his readiness to participate in person.
Norov noted that the amendments to the constitution are primarily aimed at establishing a new Uzbekistan, in which the protection of human rights and dignity, social protection and guarantees of economic well-being will be strengthened at the level of the main law.