Russia lures Uzbek migrant workers to its army by offering fast-track citizenship
A photo of an advertisement in Uzbek language calling for service in the Russian Armed Forces in Moscow public transport has gone viral on social media platforms.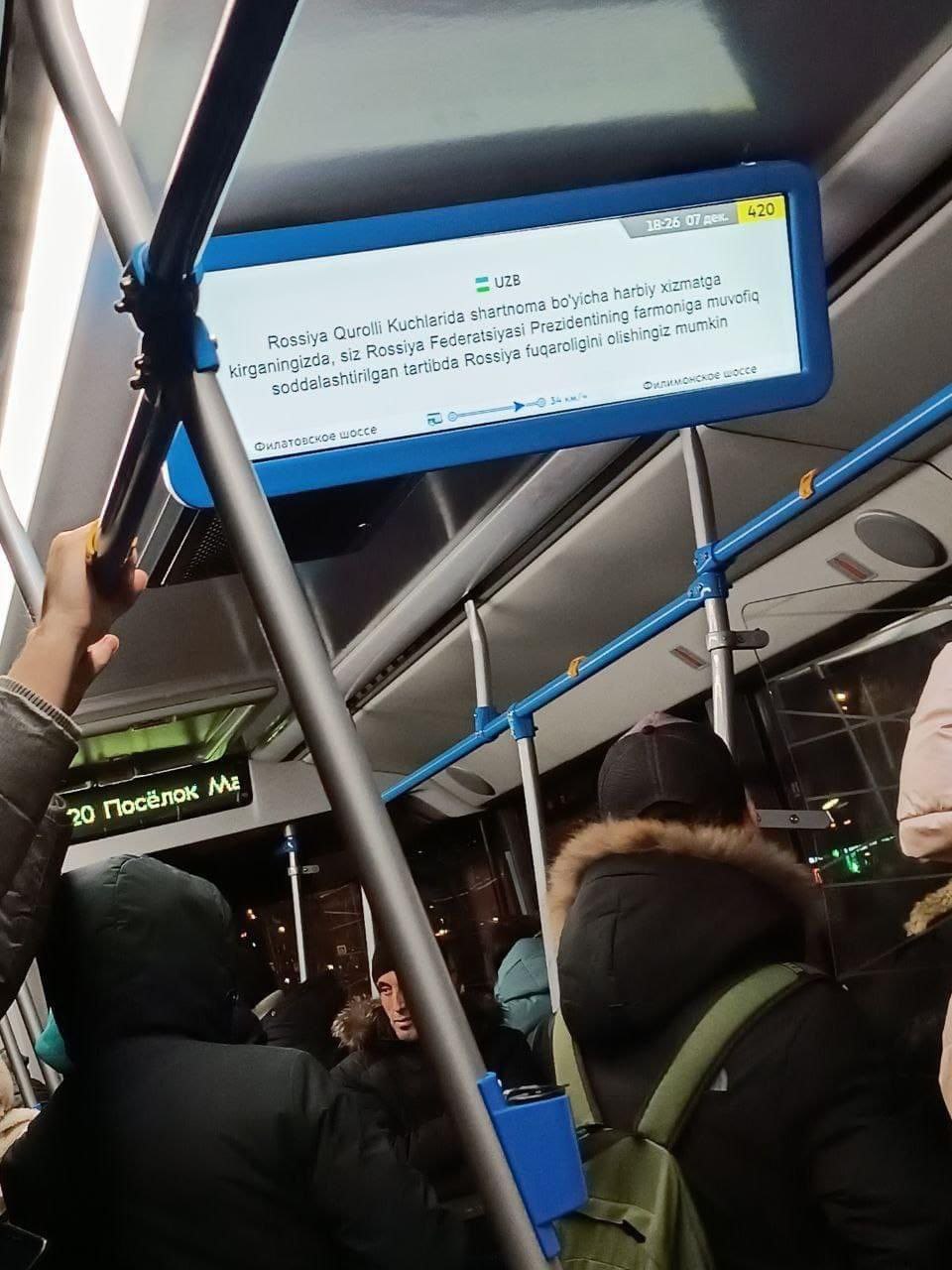 The message says that those who enter the military service in the Russian Armed Forces can receive Russian citizenship in a simplified manner in accordance with the decree of the country's president.
The snap was taken on December 7 on a passenger bus moving in Moscow. According to the users of the network, in addition to Uzbek, the entries on this board appear in the Tajik and Kyrgyz languages.
In this regard, the Foreign Labor Migration Agency of Uzbekistan has issued a warning statement:
"We ask Uzbek citizens who are temporarily working in the territory of the Russian Federation not to follow calls to be drawn into conflict areas between Russia and Ukraine, not to go to conflict areas and not to participate in military operations," the agency said.
Article 154-1 of the Criminal Code of Uzbekistan envisages recruitment to the military service, security, police, and military justice bodies can be sentenced up to 5 years.