Vladimir Norov confers " Xalqlar do'stligi " order on Russian ambassador to Uzbekistan
On November 25, the Minister of Foreign Affairs Vladimir Norov received the Extraordinary and Plenipotentiary Ambassador of the Russian Federation to Uzbekistan Oleg Malginov. This was reported by the information service of the Ministry of Foreign Affairs.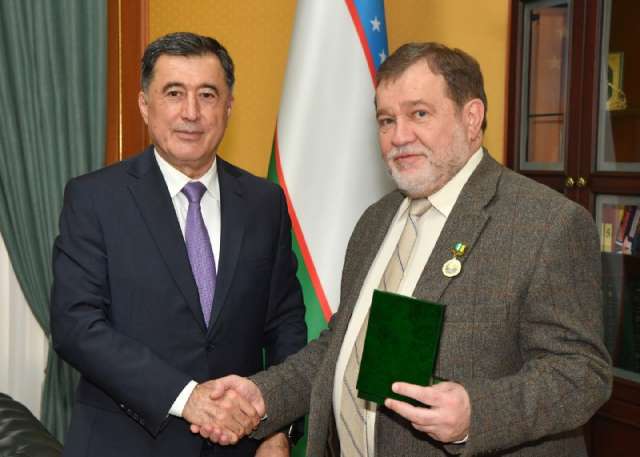 The CIS member states diplomats discussed the current aspects of Uzbekistan-Russia strategic partnership relations and exchanged mutual cooperation of the parties within the framework of international and regional institutions.
Acceleration of economic diplomacy, including increasing trade indicators, investment attraction, and implementation of joint projects in trade, energy, industry, metallurgy, agriculture, transport, infrastructure, banking and financial sector and other areas were also on the agenda.