UAE firm and Uzbek government sign Navoiy International Airport cargo terminal management agreement
On November 25, documents were signed on the management of the Navoiy free economic zone and the cargo terminal of Navoiy International Airport. "Daryo" reporter reports that Shavkat Mirziyoyev participated in this ceremony and gave a speech.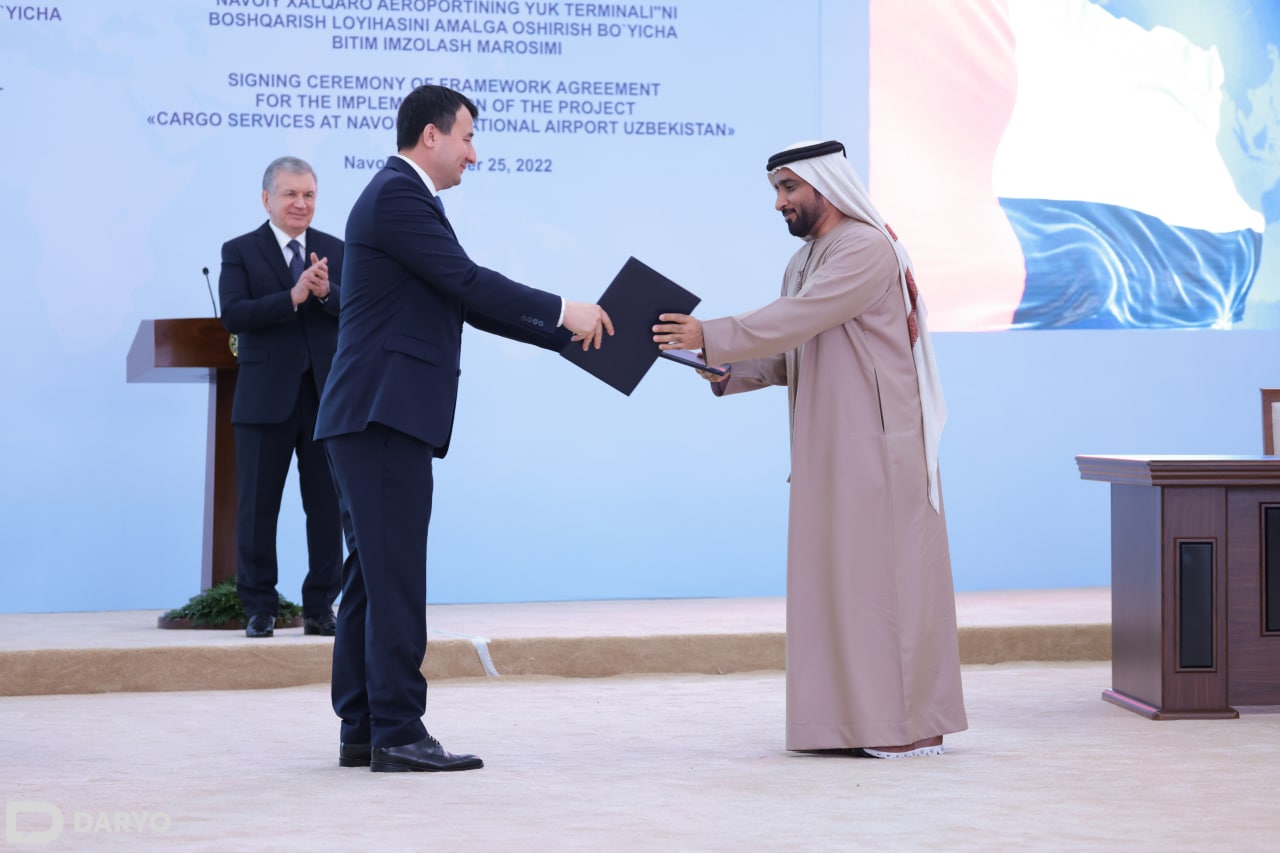 In order to effectively use the Navoiy free economic zone and the cargo terminal of Navoiy International Airport, an agreement was signed with the United Arab Emirates "DP World" company.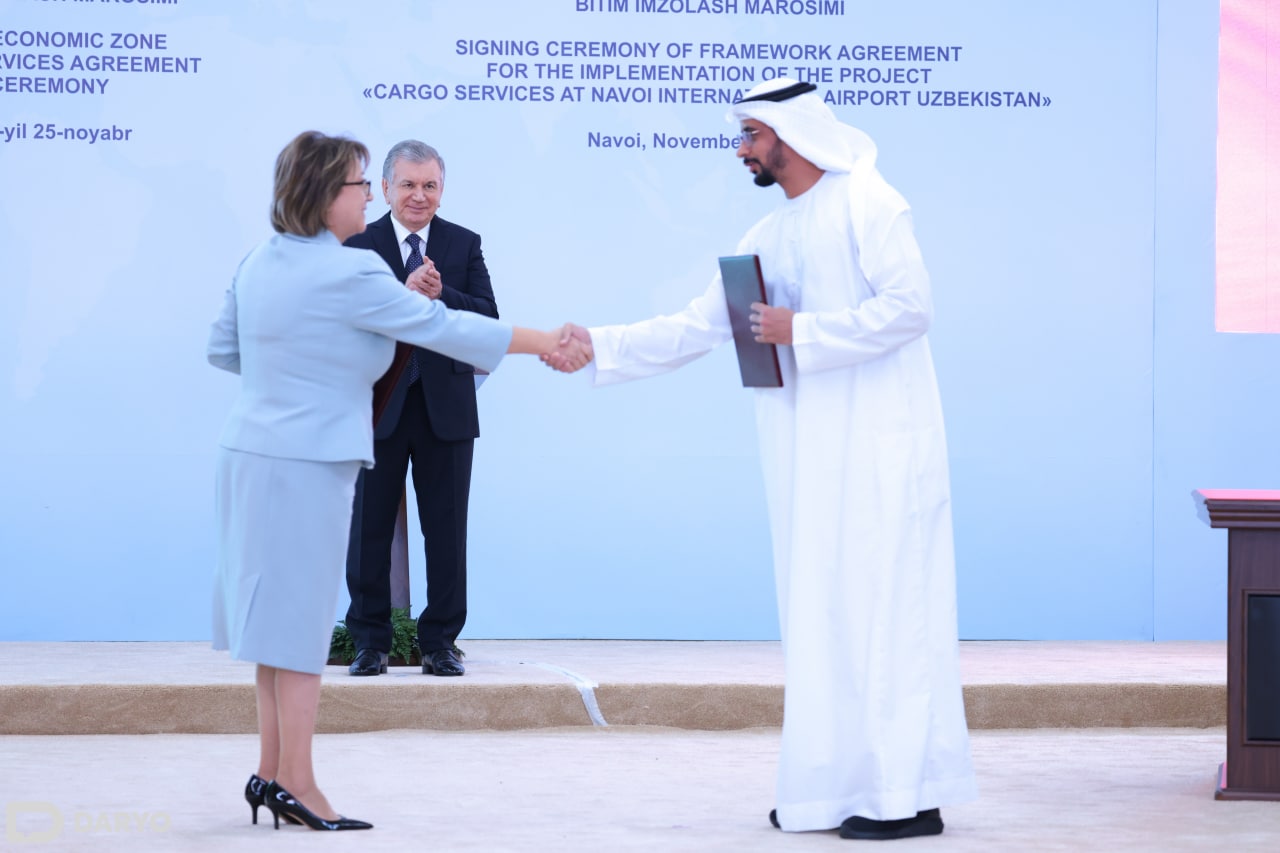 "Today, the geopolitical situation in the world requires every country to make proper use of its opportunities and resources, to create new trade and logistics corridors. In this regard, we are conducting negotiations with prestigious companies of the world and studying the most suitable offers. Our goal is to increase the export potential of our country by at least 3-4 times by 2030," - the head of state noted.
"DP World" will attract large manufacturers by introducing international legal norms that meet the requirements of foreign investors in the Navoiy free economic zone.
"Terminals Holding" company is engaged in sharply increasing the cargo turnover of Navoi International Airport and connecting it with major cargo hubs. This cooperation will contribute to the integration of Uzbekistan into the main international transport corridors and increase the volume of transit by at least ten times. In general, these two agreements serve to increase the number of innovative and high-tech services in the country, and the development of transport communications, which are the most important for the economy.
I wish for the rapid development of the business of these two companies in Uzbekistan. I believe that these projects will further increase the scale of close cooperation between our countries, - the president said at the end of his speech.