Biggest lake on land, Caspian sea is rapidly drying up
NASA revealed images depicting the change of the Caspian Sea between 2006 and 2022.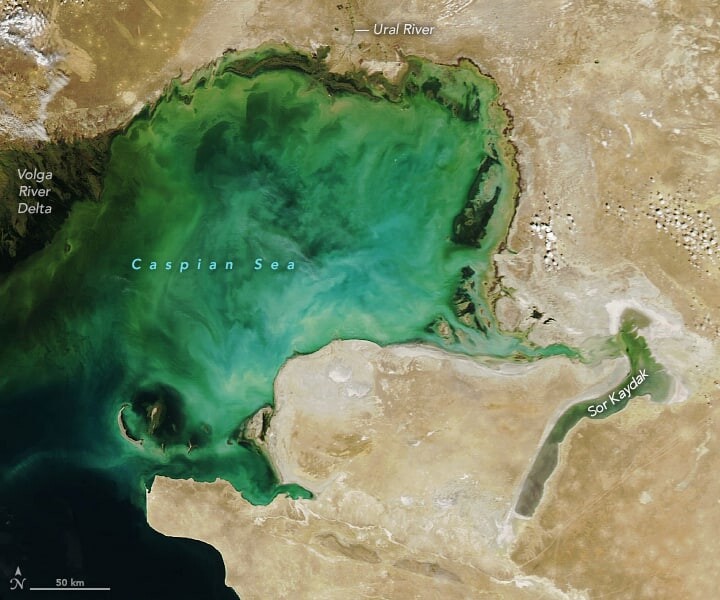 September 20, 2006
Photo: NASA
Strong seasonal droughts in the Caspian Sea area, especially in the north, have caused the coast to move further inland. From the photos, you can clearly see the great differences in the state of the sea between the two periods.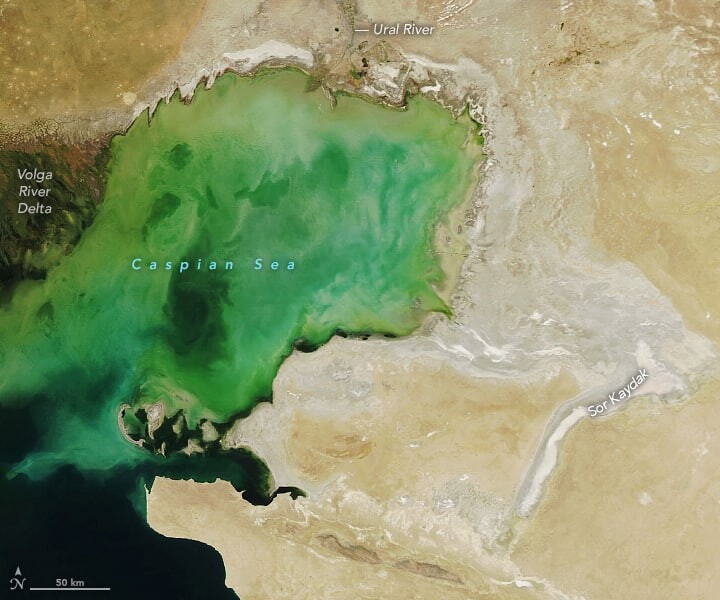 September 19. 2022
Photo: NASA
The Caspian Sea is the largest lake on Earth, located between Europe and Asia. The total area of the sea is 376 thousand square kilometers. Its level is 28 meters below sea level. Its length is 1200 kilometers from north to south. Water of the sea washes the shores of 5 countries.