A 5.3 magnitude earthquake was felt in Tajikistan at 14:03 UTC 44 km Southeast of the nearest town, Karakenja, inhabited by around 2,800 people. The earthquake's depth was recorded at 15 km.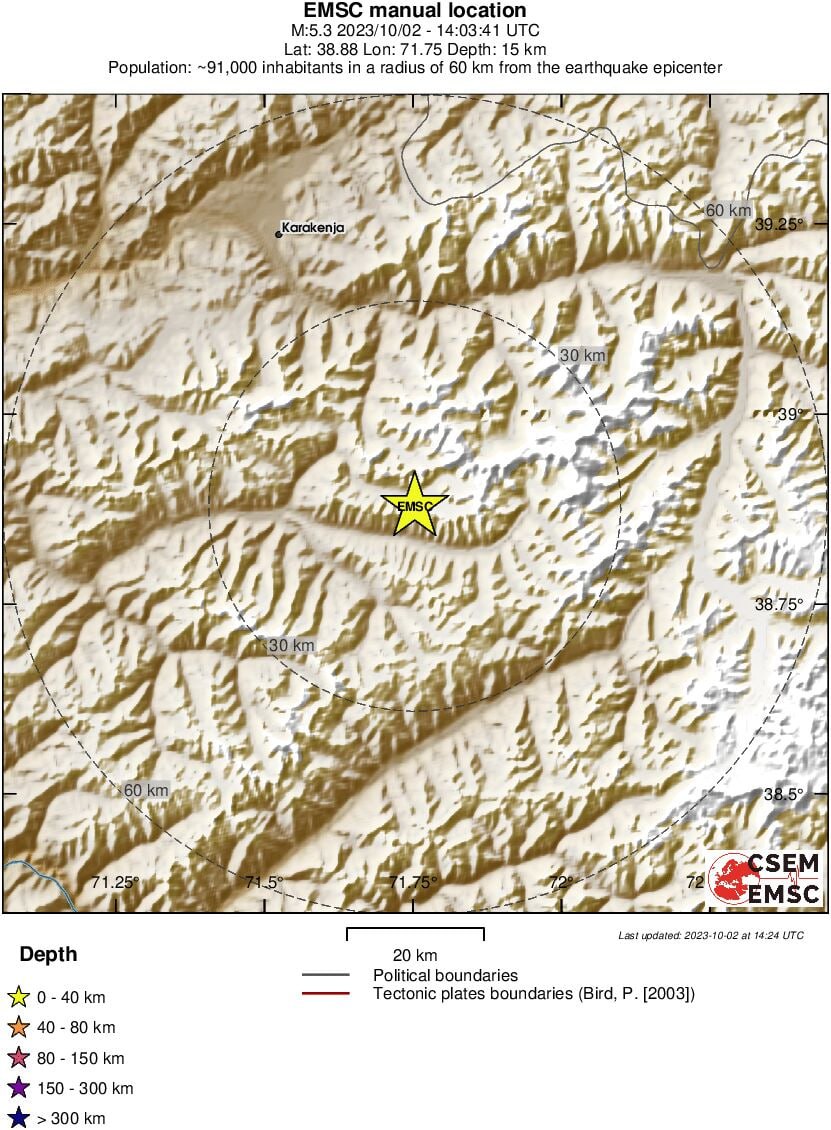 The radius of the earthquake was up to 40 km from the epicenter as the image shows. However, several people from the country's capital city Dushanbe seem to have reported feeling the quake in their area, the image on the website shows.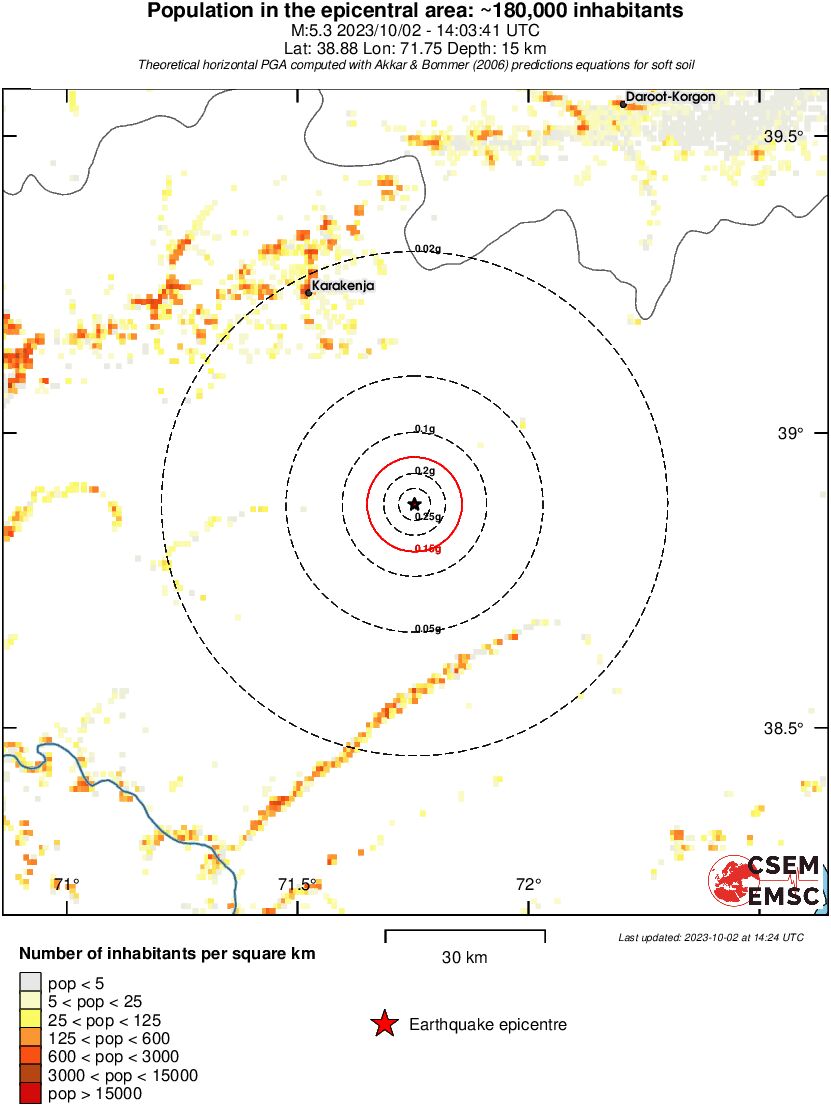 There are approximately 180,000 people living in the area affected by the earthquake. No injuries or property damage have been reported at this time. The website also shows no testimonies close to the location of the epicenter.
During summer, there were stronger seismic events recorded in the region that were felt in the neighboring countries like Uzbekistan, Afghanistan, and even Kazakhstan.
Earlier this month, a strong earthquake was felt in Kyrgyzstan and Kazakhstan with the epicenter being located 122 km South of Almaty in Kyrgyzstan near Issyk-Kul with a magnitude of 6.2.
Follow Daryo's official Instagram and Twitter pages to keep current on world news.