The Uzbekistan Ministry of Health has taken swift action on September 22, deciding to immediately cease the use of a domestic medication known as "Antistrumin" No. 100, specifically in the form of 1 mg (0.001 g) tablets.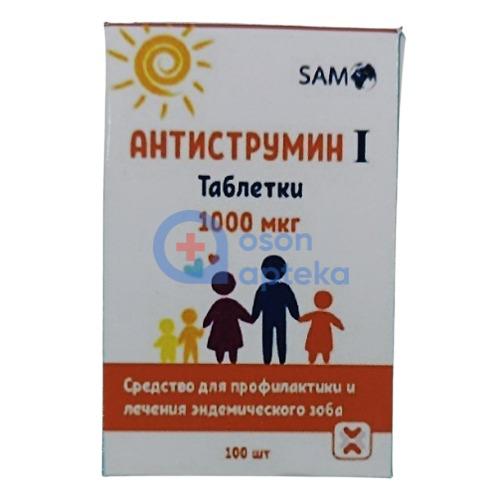 The decision to halt its usage, signed by Deputy Minister of Health Elmira Basitkhanova, comes in the wake of a troubling incident involving the poisoning of 71 children. Among the affected individuals, 69 are children attending 9 different kindergartens, with the remaining 2 being school students, all located in the Chust district of the Namangan region.
The stated cause of the poisoning has been attributed to the consumption of this particular medication, marking a significant development. It is noteworthy that prior to this decision, official sources had characterized the nature of the poisoning as having an unknown origin.
This regulatory ban will remain in effect until the results of comprehensive laboratory examinations are available, ensuring the safety of medical practices involving this medication.
Earlier, Daryo reported that in response to a health incident affecting children in the Namangan region of Uzbekistan, President Shavkat Mirziyoyev has conveyed his deep concern and well wishes for the children's speedy recovery.
Follow Daryo's official Instagram and Twitter pages to keep up to date on world news.