Uzbekistan intends to increase gold production to 150 tons per year, said Omonullo Nasritdinkhojaev, First Deputy Minister of Mining and Geology.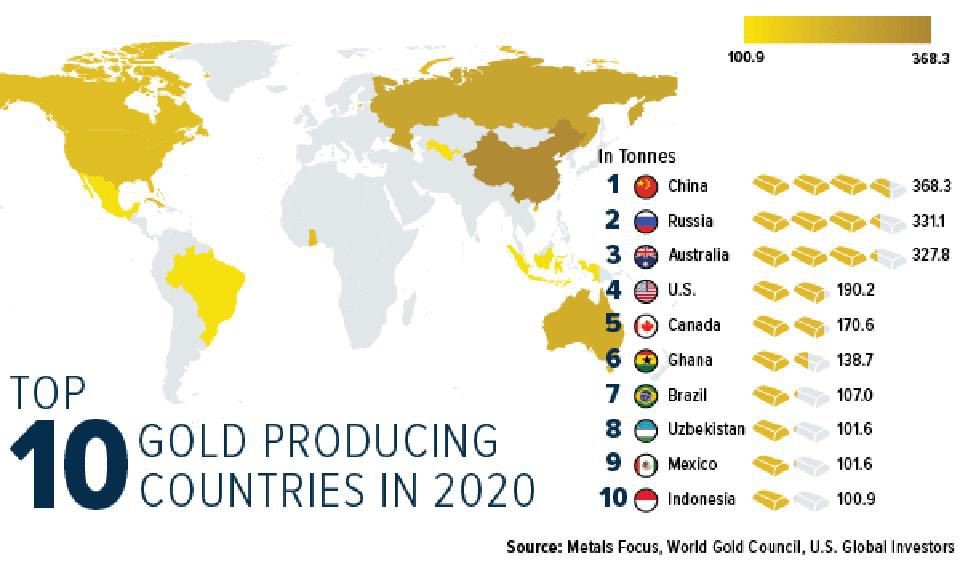 Now the republic produces about 105 tons of precious metal and is considered one of the largest producers of gold. By 2030, the country also plans to double its uranium production from 3.6 thousand tons to 7 thousand tons.
According to Forbes, citing data from the World Gold Council, in 2020 Uzbekistan extracted 101.6 tons of gold and entered the top 10 countries in the world in gold mining.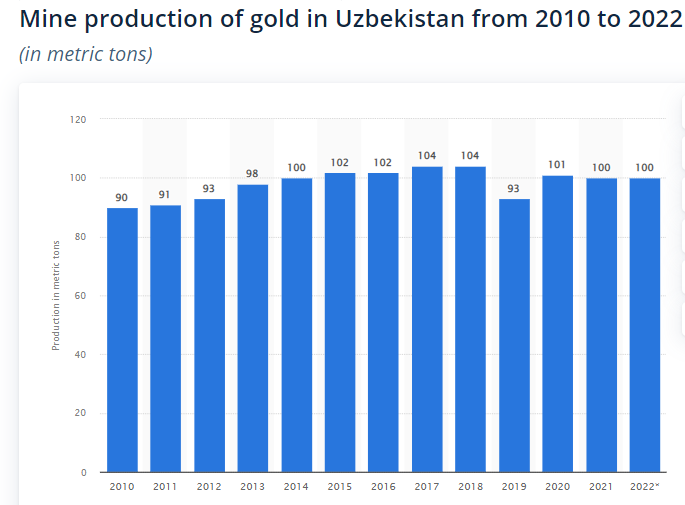 The World Gold Council (WGC) reported that in 2022 the Central Bank of Uzbekistan scaled up gold reserves by 34 tons. In the beginning of the year, the Central Bank began as a seller of gold, and ended it as a buyer.