In January-October 2022, Uzbekistan exported 25,000 mobile phones worth 5 million dollars which is almost twice as many as the year before (10,500). This is reported by the State Statistics Committee.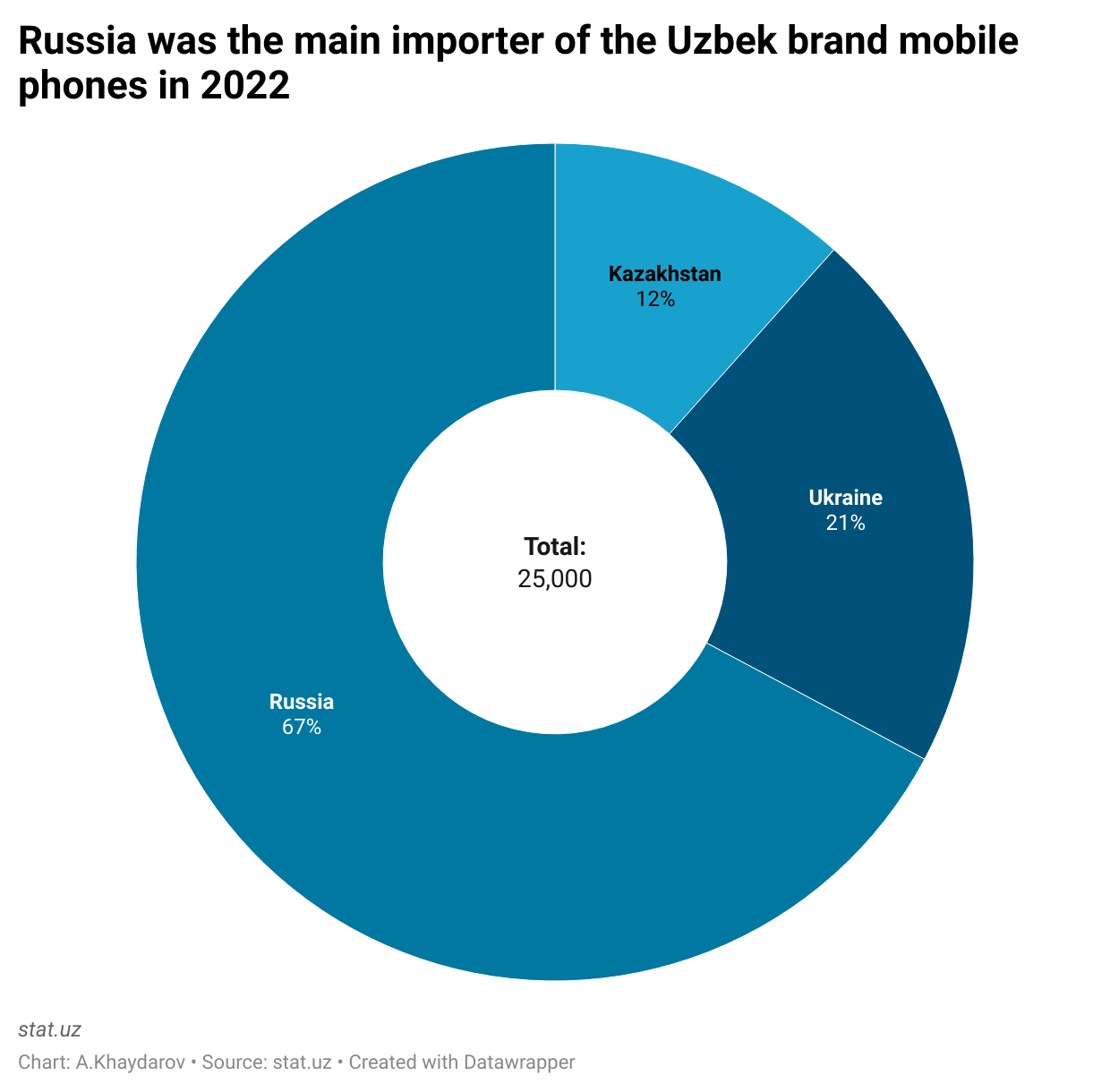 Among the countries where Uzbekistan exported the most phones in 10 months, Russia is the leader - 16,800 units.
In this regard, Ukraine and Kazakhstan are in the next ranks - 5.3 thousand units and 2.9 thousand units, respectively.