The Chandrayaan-3 mission has uncovered a lunar mystery: the rover Pragyan, imprinted with the Indian national emblem and the ISRO logo on its wheels, is not leaving distinct marks on the Moon's surface.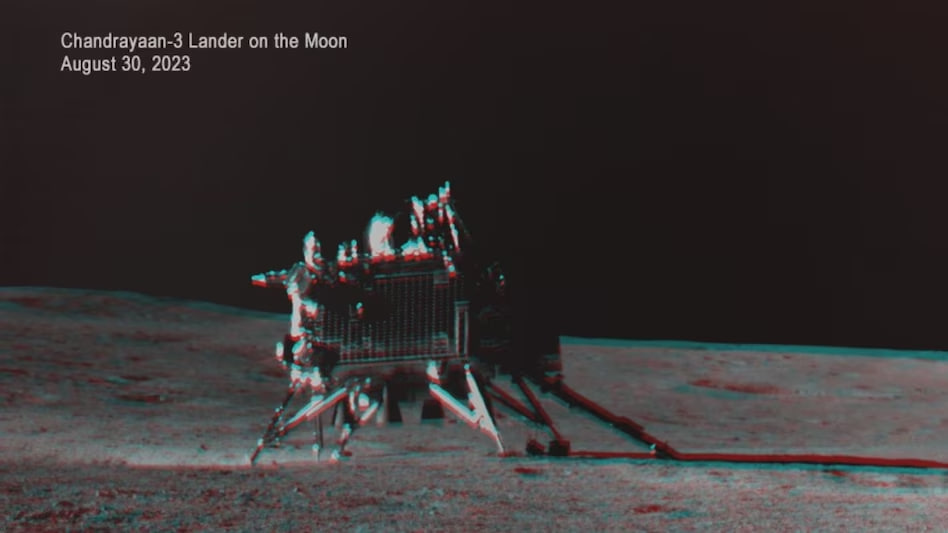 According to "Business today", this revelation is welcomed by scientists, as it provides fresh insights into the unique properties of the lunar soil in the south pole region.
Understanding the Moon's soil is crucial because the south pole holds potential for future missions, such as uncovering water sources and supporting human presence on the Moon.
ISRO Chairman S. Somanath shed light on this phenomenon, stating,
"The lunar soil is not behaving like regular dust but appears lumpy. This suggests that something is binding the soil together, and we need to investigate this binding substance."
Prior to the mission, ISRO tested the rover's wheels on Moon-like soil in a lab (referred to as lunar soil simulant or LSS), and the marks were clear, resembling footprints in the sand. However, when the rover attempted to leave marks on the actual lunar surface, it didn't yield the same results. The marks it left were unclear and somewhat disordered. This indicates that the Moon's soil differs from what ISRO and a previous US mission had assumed. It contains unique elements that require further study.
After completing their assigned tasks, the Vikram Lander and Pragyan Rover were put into a dormant state. Nevertheless, ISRO scientists have been attempting to revive the rover and lander to extend the mission. Chairman Somanath expressed cautious optimism, mentioning that while there have been no signals yet, the lunar day offers hope. With 14 Earth days of continuous sunlight, there's a possibility that the systems could warm up and reactivate.
One of the primary benefits of reactivating them would be the opportunity to conduct experiments in various lunar locations. This diversity in data collection is vital for gaining a comprehensive understanding of the lunar landscape and its ever-changing characteristics. Pragyan's instruments have already conducted experiments in multiple locations, but additional exploration opportunities could provide invaluable insights into the Moon's mysteries.
Follow Daryo's official Instagram and Twitter pages to keep up to date on world news.