Kosovo's Prime Minister, Albin Kurti, has announced that one police officer was killed and another wounded in an attack that he attributed to support from neighboring Serbia. This incident has intensified tensions between the two former war foes at a crucial juncture in their European Union-facilitated dialogue aimed at normalizing ties, ABC News reported on September 24.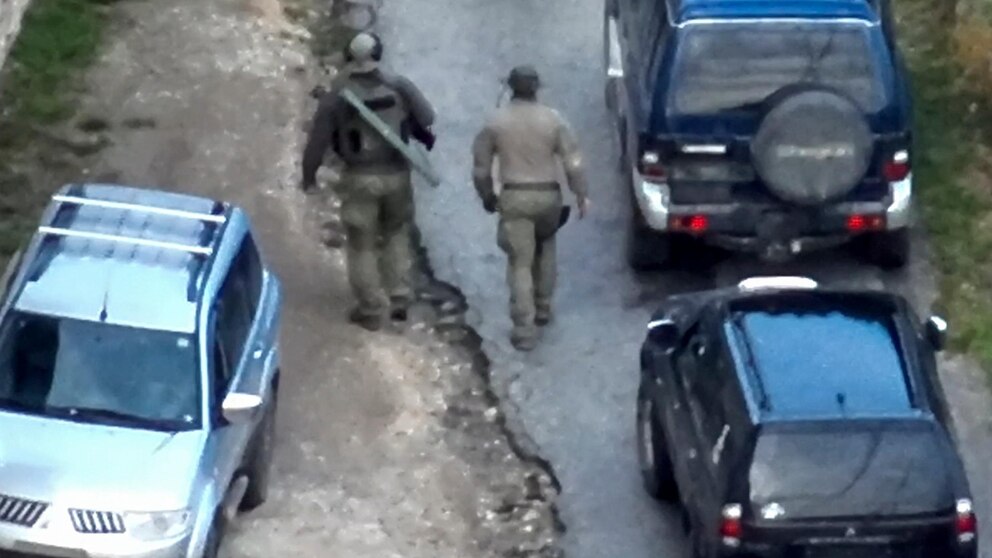 Kurti stated that the attack involved "masked professionals armed with heavy weapons" who opened fire on a police patrol in the village of Banjska, located 55 kilometers (35 miles) north of the capital, Pristina, at about 3 a.m. local time. He further noted that three of the assailants were also killed during the incident.
The attack occurred when three police units were dispatched to a bridge at the entrance to the village, which had been blocked by two trucks without license plates. The responding officers came under heavy fire, including grenades and bombs. Unfortunately, one of the wounded officers did not survive, while the other's injuries were deemed non-life-threatening.
Kurti identified the deceased police officer as Afrim Bunjaku and presented photos depicting unidentified individuals, heavily armed and wearing masks, near the monastery in Banjska. He characterized the assailants as "an organized professional unit" comprising at least 30 individuals and called on them to surrender to Kosovar authorities.
Kurti attributed the violence to Serbia, stating,
"Organized crime, which is politically, financially and logistically supported from Belgrade, is attacking our state."
Meanwhile, Serbian President Aleksandar Vucic was expected to address the public later to refute these allegations.
The European Union's foreign policy chief, Josep Borrell, condemned the attack and called for a comprehensive investigation to establish the facts and hold responsible perpetrators accountable. He emphasized that the EU's rule of law mission (EULEX) had representatives on the ground and was in close contact with authorities and the NATO-led international peacekeeping force in Kosovo.
Kosovar President Vjosa Osmani denounced the attack, asserting that it demonstrated the destabilizing influence of criminal groups with ties to Serbia in Kosovo and the broader region.
The ongoing tensions between Kosovo and Serbia date back decades, rooted in their 1998-99 war, which resulted in over 10,000 casualties, predominantly among Kosovo Albanians. While Kosovo unilaterally declared independence in 2008, Serbia has consistently refused to recognize this sovereignty.
The European Union has been facilitating negotiations between the two nations, with the United States supporting these efforts. In February, both parties agreed to a 10-point plan to ease tensions, but unresolved issues have hindered progress, potentially impacting their prospects of joining the EU.
The situation remains complex, especially concerning the creation of the Association of Serb-Majority Municipalities (ASM) to coordinate work in Serb-dominated municipalities. Kosovo views the ASM as an attempt to establish a Serb autonomous entity similar to Bosnia-Herzegovina's Republika Srpska.
Follow Daryo's official Instagram and Twitter pages to keep current on world news.