The Asian Games 2023 football tournament, set to be held in Hangzhou, China, promises an exciting spectacle with both men's and women's competitions. The men's football event is scheduled from September 19 to October 7, featuring 21 teams divided into groups. India finds itself in Group A alongside China, Bangladesh, and Myanmar, with the top two teams from each group advancing to the round of 16. The defending champions, the Republic of Korea, lead a competitive field, Olympics reported.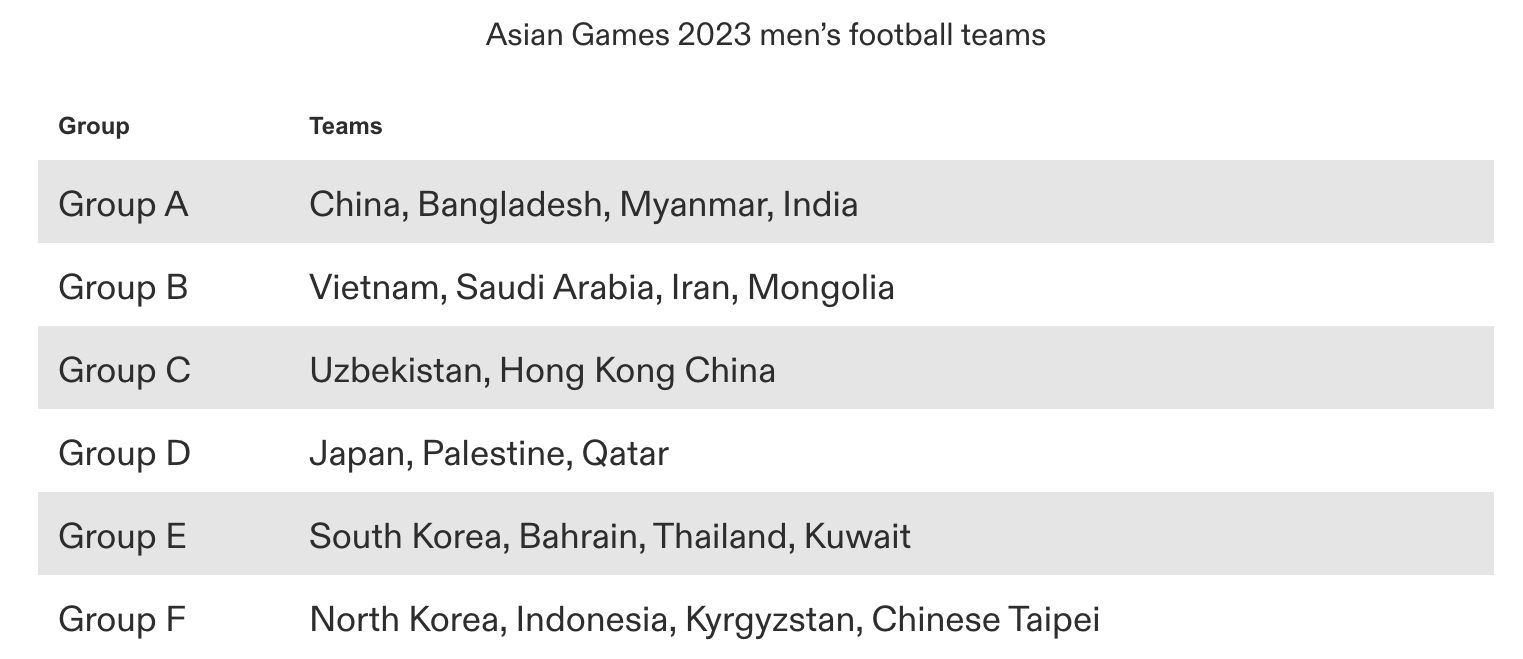 On the women's side, the tournament runs from September 21 to October 6. Sixteen teams are divided into groups, with India placed in Group B with Chinese Taipei and Thailand. The group winners and the best runners-up from select groups will progress to the quarter-finals. Japan, China, and North Korea are among the strong contenders.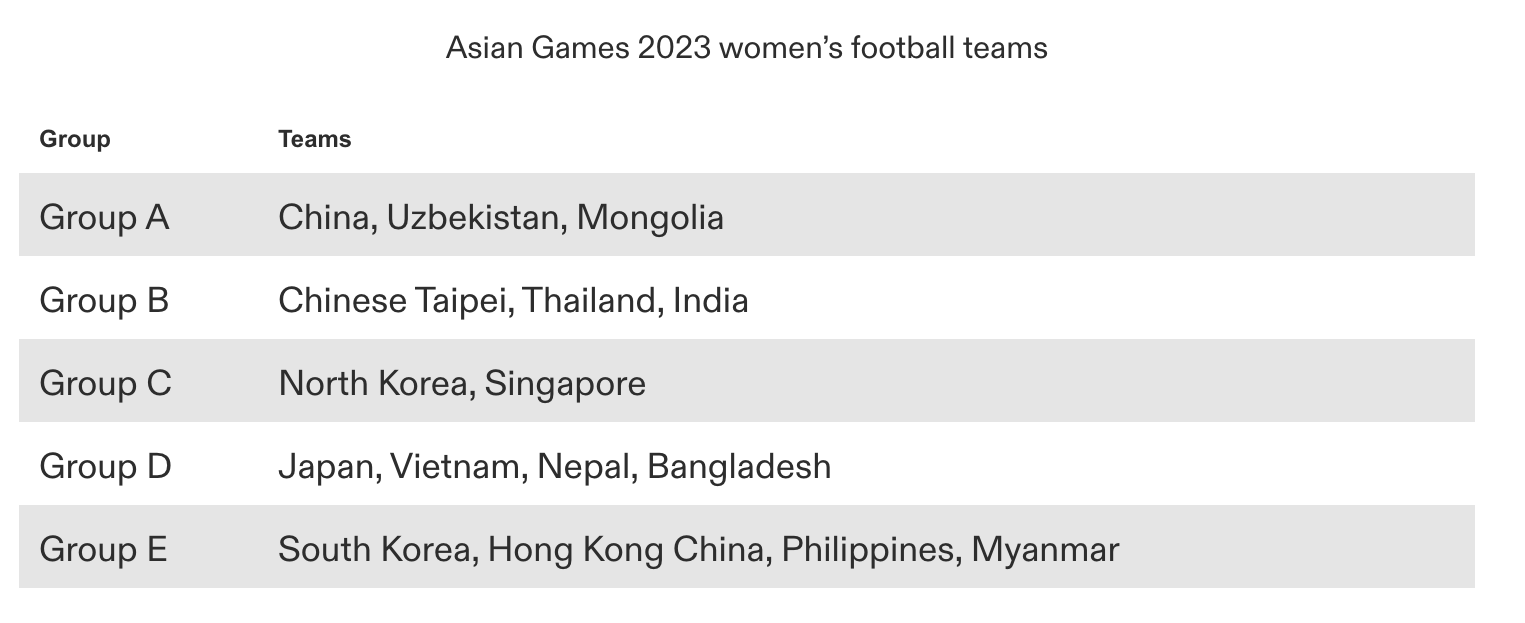 The schedule is packed with matches throughout September and October, with various stadiums hosting these exciting fixtures. It's a fantastic opportunity for football enthusiasts to witness top-level competition.
For fans in India, live streaming of the Asian Games 2023 football tournament will be available on Sony Liv, and the matches will be telecast on the Sony Sports Network TV channel.
With dates and details in place, football enthusiasts can mark their calendars for this thrilling sporting event in Hangzhou, China.
Follow Daryo's official Instagram and Twitter pages to keep current on world news.