In Yerevan, ongoing large-scale protests are now in their third day, occurring in the backdrop of the situation in Nagorno-Karabakh.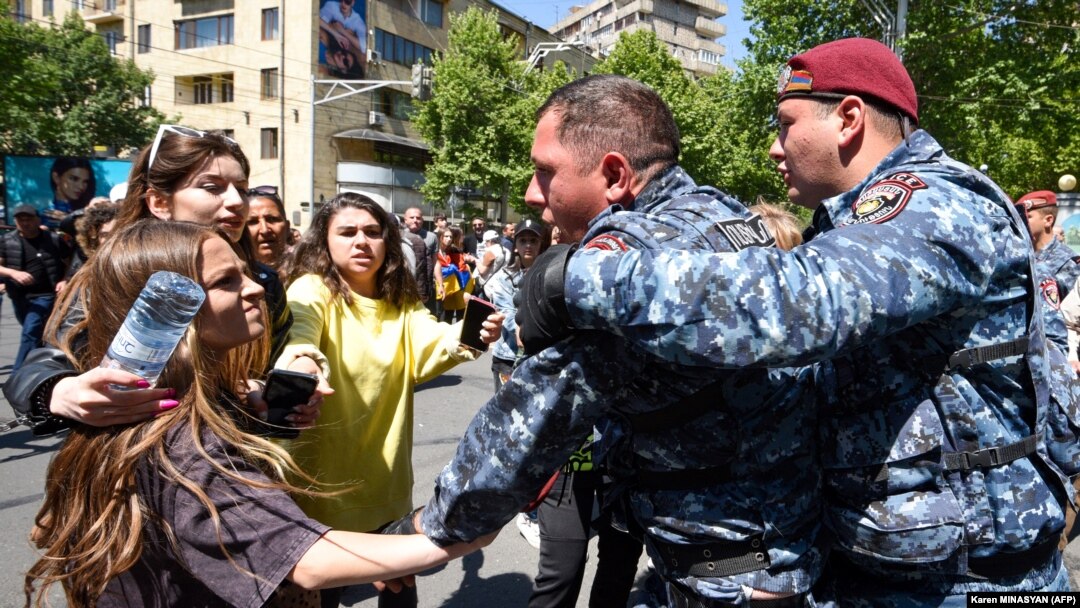 According to News.am, are calling for the resignation of Armenia's Prime Minister, Nikol Pashinyan, and the reception of displaced individuals from the unrecognized Nagorno-Karabakh region.
The demonstrators have effectively blocked key streets in the city, chanting slogans like "Artsakh" (referring to Nagorno-Karabakh) and expressing discontent with Prime Minister Nikol Pashinyan. Students from various universities have also joined the protests.
Armenia Today has reported that the number of individuals detained during these protests has reached 84 people. All those detained have been taken into police custody under Article 182 of the Armenian Criminal Code, which pertains to failure to comply with a lawful order from a government representative.
During a government meeting held on Friday, Prime Minister Pashinyan stated that if it becomes impossible for residents to remain in Nagorno-Karabakh, Armenia is prepared to evacuate them, noting that accommodations for over 40,000 displaced individuals have already been arranged.
Importantly, Pashinyan underscored that the primary goal, "Plan A," is not to depopulate Nagorno-Karabakh. Instead, Armenia is committed to ensuring that its compatriots can live securely, with dignity, and without fear in their own homes. According to Pashinyan, there is currently no immediate threat to the safety of the civilian population in the unrecognized republic.
The conflict in Nagorno-Karabakh escalated on September 19 when Azerbaijan launched an "anti-terrorist operation" in the region, initiating shelling, including in the capital, Stepanakert.
On September 20, an agreement was reached between the parties to halt hostilities. As per this agreement, the authorities of Nagorno-Karabakh have consented to Azerbaijan's conditions, which include disbanding the unrecognized republic's army and withdrawing military equipment from its territory. The reintegration process and the safety of the local population will be addressed through discussions with representatives from Azerbaijan, in line with the agreement.
Follow Daryo's official Instagram and Twitter pages to keep up to date on world news.