Protests against the government have been ongoing in the Serbian capital for five consecutive weeks, sparked by a series of mass shootings in early May, Euronews reports.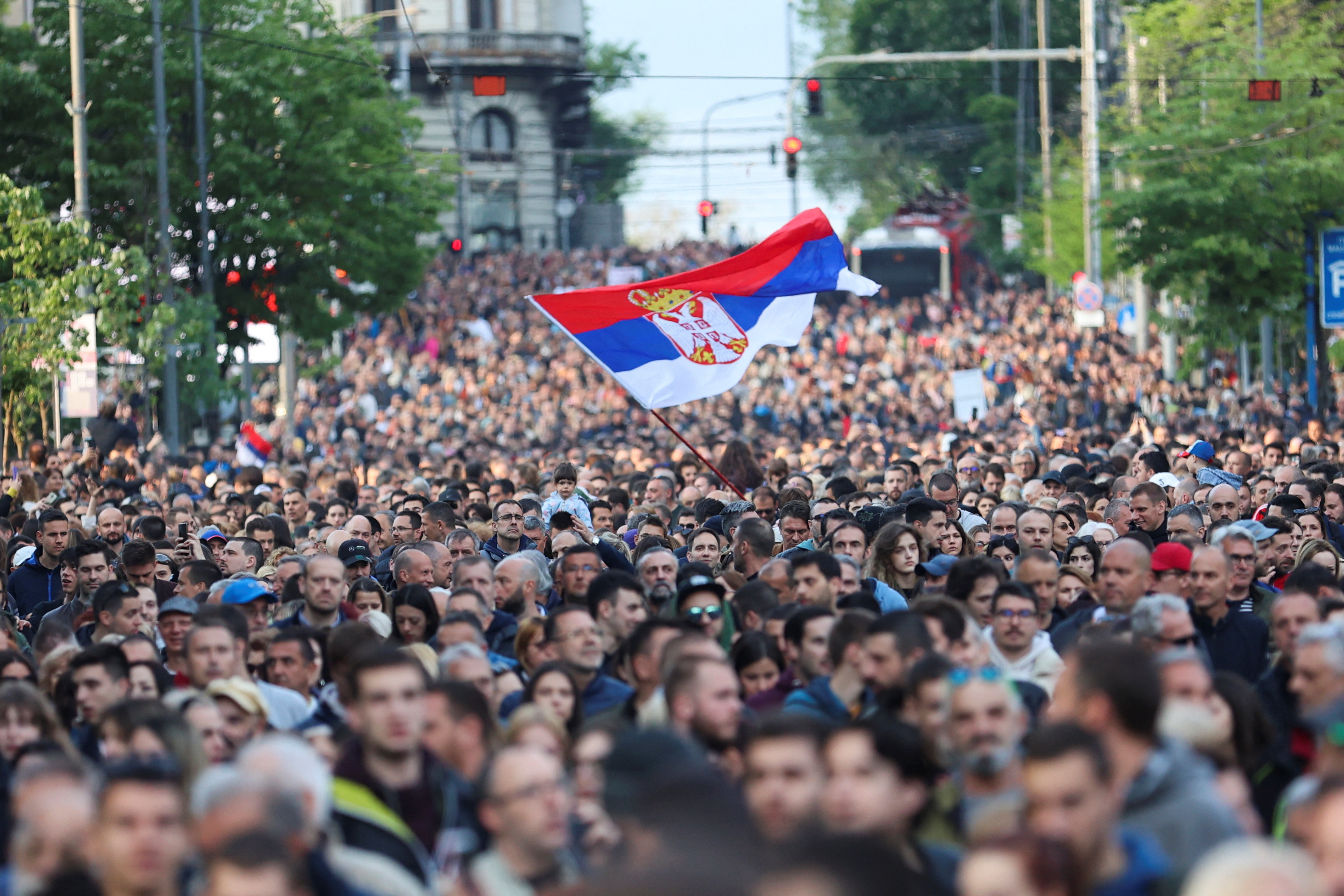 Thousands of demonstrators have gathered in Belgrade, expressing their opposition to violence and demanding the resignation of President Aleksandar Vučić, Interior Minister Bratislav Hasić, and the head of the Security and Information Agency Aleksandar Vulin. They also called for the closure of pro-government media outlets. The protesters marched through the city's central streets towards the presidential administration building.
The demonstrations come a month after the tragic incidents, where a teenager carried out a shooting at a school in Belgrade, followed by another individual shooting pedestrians near the municipality of Mladenovac, resulting in the loss of 18 lives.
The protesters accuse President Vucic of unlawfully consolidating control over state institutions. However, Vucic denies these allegations and claims that the opposition aims to forcibly overthrow him. He referred to the demonstrations as a "political maneuver." Despite the pressure, the president has refused to step down from his position.