April 25. President Mirziyoyev received the government delegation led by the Prime Minister of the Czech Republic, Petr Fiala, who was on an official visit to Tashkent.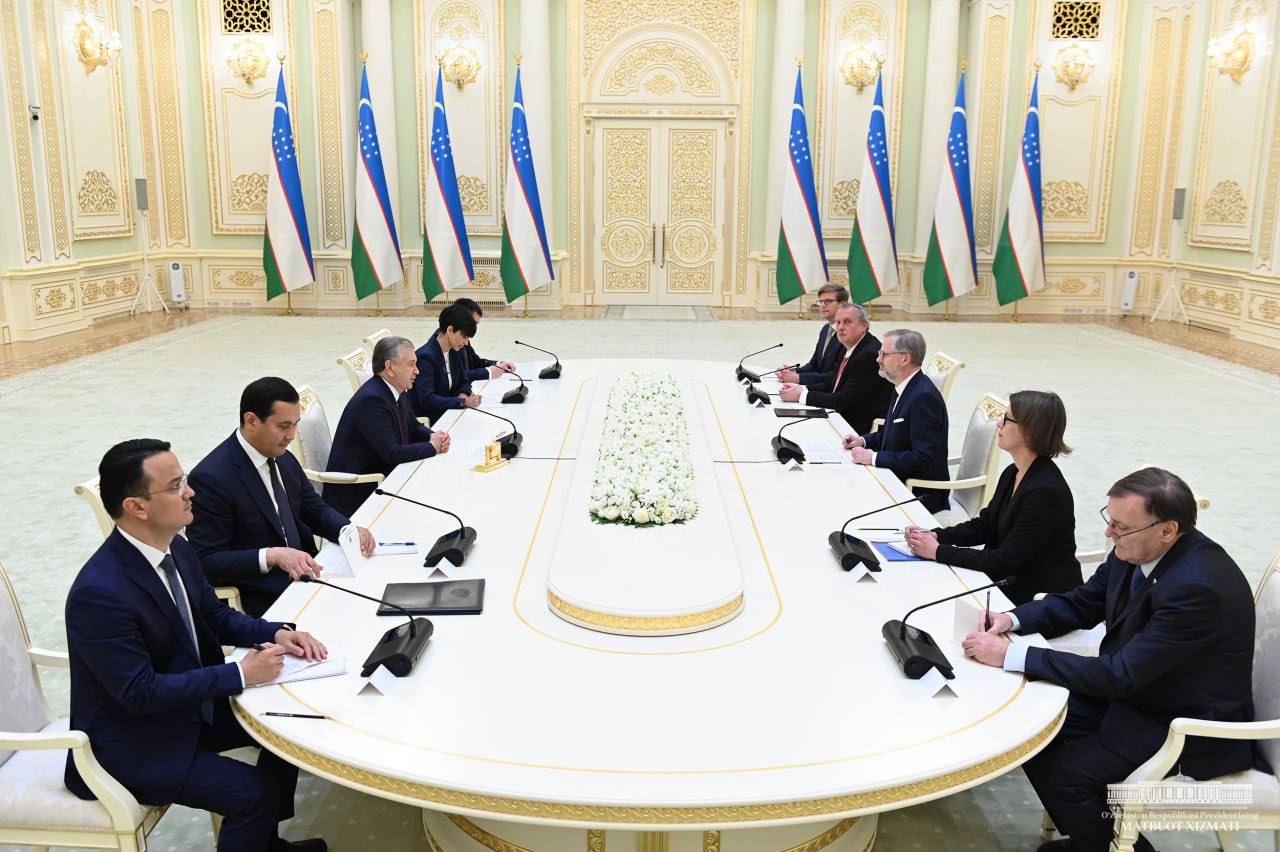 This year countries celebrate the 30th anniversary of the establishment of bilateral diplomatic relations, opening new opportunities for setting up manufacturing construction materials, medical equipment.
As part of this visit, an exhibition dedicated to the 20th anniversary of the Uzbekistan-Czech archaeological expedition was opened.
The high-ranking politicians noted the development of mining industry, energy modernization, power engineering, electrical engineering, agriculture, textile and leather industry, transport and logistics, establishment of direct air flights.
In addition, the activities of the Council of Businessmen is being resumed, within the framework of which it is planned to regularly hold business forums in the capitals and regions of Uzbekistan and the Czech Republic. Special attention was paid to expanding humanitarian exchange, including increasing quotas for Uzbek students to study in leading higher education institutions of the Czech Republic and adopting a program of cultural events.