On March 28, a detection dog managed to sniff out weapons and ammunition hidden inside a water manhole according to the Border Service of the State Committee for National Security of Kyrgyzstan.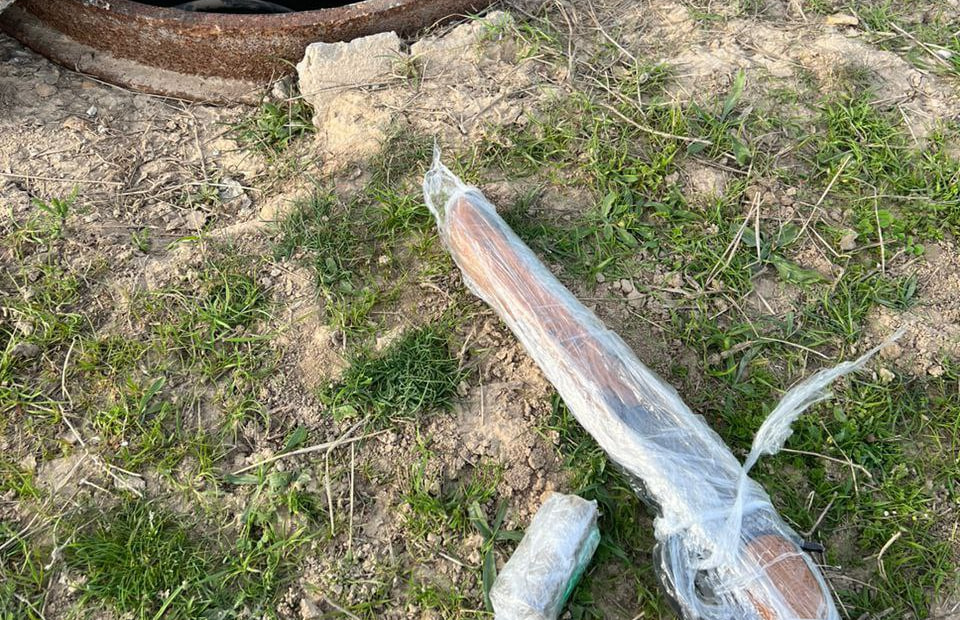 During the service of the border detachment in the Suzak district of the Jalal-Abad region, the dog gave a signal 600 meters from the border.
The border guards found a sawn-off shotgun hunting rifle hidden inside a water manhole. The gun was wrapped in plastic wrap.
The weapons and ammunition were handed over to the territorial division of the Ministry of Internal Affairs of Kyrgyzstan.