Mass-media.uz launches Violence Against Women campaign in Tashkent metro
Banners "Zo'ravonlik — madaniyatimizga begona" (Violence is foreign to our culture) have been posted in the Tashkent metro aiming to increase awareness in public places against the background of frequent news about Uzbek women being victims of violence in recent years.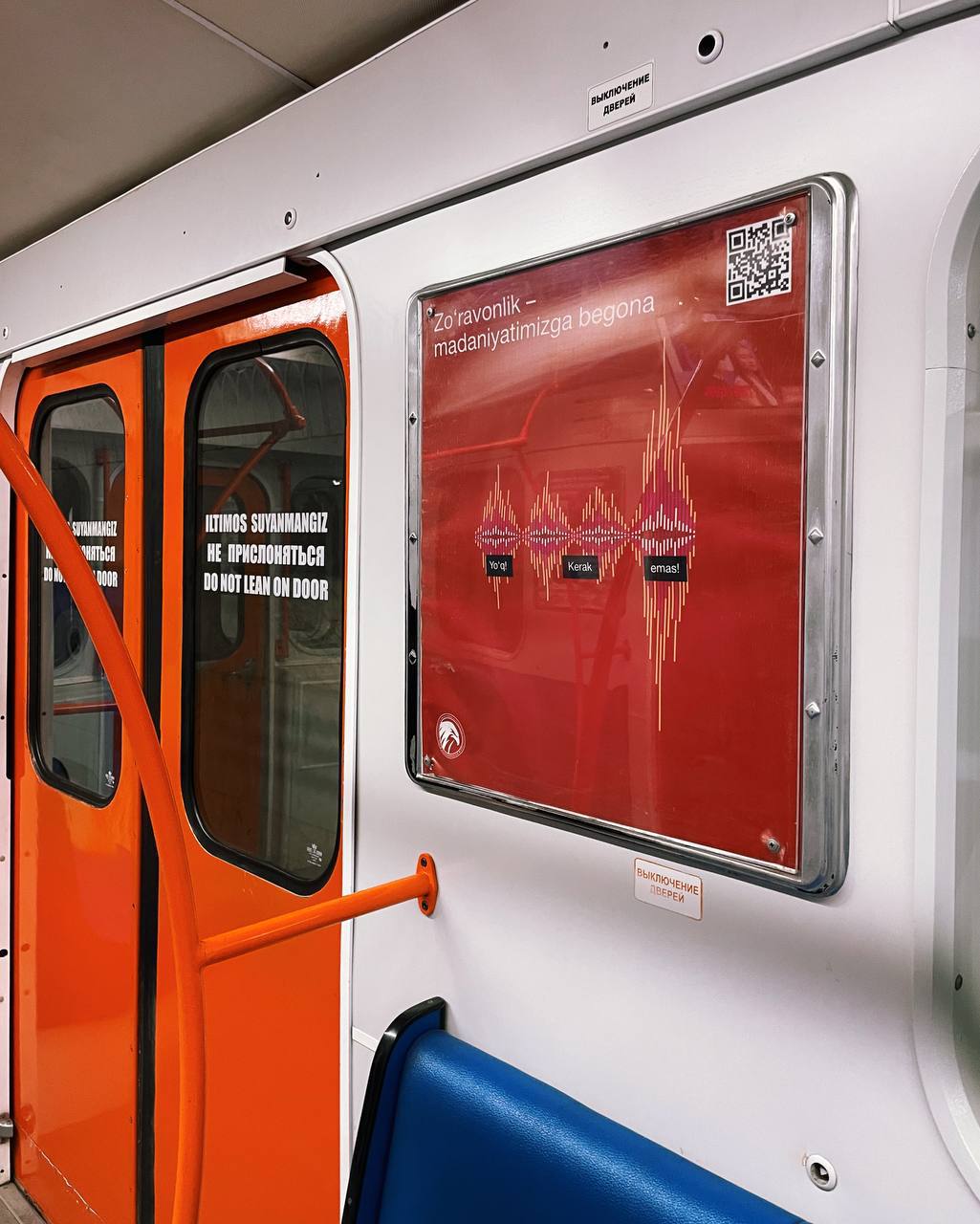 Although domestic violence is widespread in Uzbekistan, in many cases, victims are muzzled because of cultural reasons. And, there are very few people who are eager to listen to them.
"Nolalar.com, supported by the Public Foundation for Support and Development of National Mass Media, aspires to draw the attention of the entire Uzbek public to awareness of violence against women, its prevention and alleviation of its complications," the website cites.