US President Joe Biden and German Chancellor Olaf Scholz held talks in Washington, during which they expressed their intention to hold Russia "sufficiently responsible" for the events in Ukraine, reports the White House.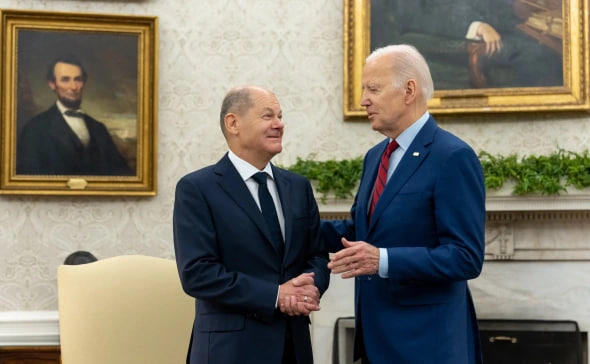 "They reaffirmed their commitment to hold Russia accountable for its aggression as long as necessary," the statement said.
Both leaders also noted the importance of maintaining "global solidarity with the people of Ukraine" and discussed issues of humanitarian, economic, political, and security support.
Scholz stated before the meeting that the parties will stand firm in their support for Kyiv and will continue to for as long as needed.
On the one-year anniversary of the start of the war in Ukraine, the USA and the European Union introduced new sanctions against Russia. 11 Russian banks fell under Washington's new restrictions. In addition, the US is imposing a 200 percent tariff on aluminum and aluminum products from Russia.
More than 50 Russian officials, in particular some ministers and governors, were subjected to new sanctions.