Uzbek Migration Agency warns against illegal online job offering groups in Russia
"Resource Capital", an online group, touts attractive job placements in Russia. The Foreign Labor Migration Agency issued a warning about the situation.
'Sending Uzbek citizens to work abroad is a licensed activity in accordance with the legislation of Uzbekistan.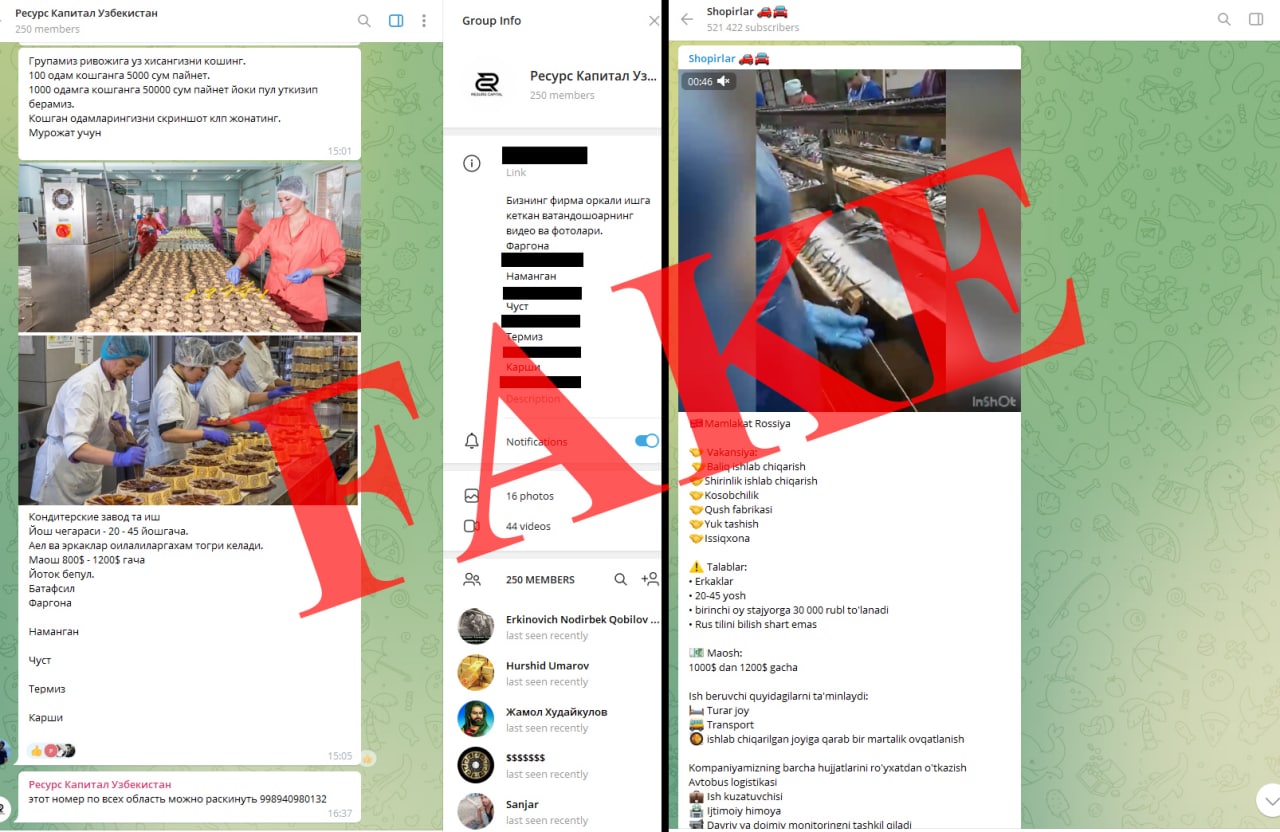 "RC" has no legal right to send citizens to work abroad, and the Foreign Labor Migration Agency receives many complaints about this particular organization.
The Agency reminds you that the activities of the "Resource Capital" organization are illegal. At the same time, we ask social network administrators to comply with the law when publishing information about organizations illegally engaged in this service, and citizens not to become victims of fraud," the Agency's message.