President Sadyr Japarov declared during his address at the Sustainable Development Goals (SDGs) summit of the 78th session of the UN General Assembly, that the UN Sustainable Development Goals are the foundation of Kyrgyzstan's public policies and so they are deeply embedded in Kyrgyzstan's long-term national development strategy.
The 2030 Agenda offers the most reliable path to a peaceful, healthy, and secure life for both current and future generations, the president says.
He highlighted that Kyrgyzstan has not only embraced the UN Framework Program for SDG Cooperation for 2023-2027 but has also established a two-year joint work plan, comprehensive national financing mechanisms for SDGs, and a high council for SDG implementation.
"I'm proud to announce that, as per the recent UN Sustainable Development Report, Kyrgyzstan has made substantial advancements toward achieving these goals, ranking 45th among 166 UN member states. Our aim is to reach the top 30 countries by 2030," he underscored.
President Japarov acknowledged that even though half of the 2030 Agenda implementation timeline has elapsed, many goals remain distant. He directed the summit's attention to critical areas for SDG realization.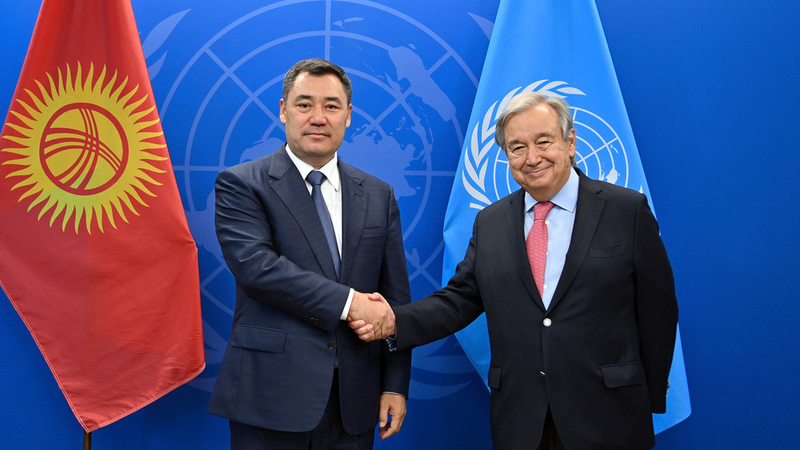 "Firstly, Kyrgyzstan made substantial strides in poverty reduction before the COVID-19 pandemic. However, since the outbreak, overall poverty rates have risen from 20% in 2019 to 25% in 2020. To combat this, it is crucial to strengthen fair and inclusive social protection systems. We are dedicated to a comprehensive transformation of our educational system, ensuring equal access, enhancing quality, and securing funding. Quality education access will equip individuals with essential skills for employment and decent work," he stated.
The president also committed to advancing a green economy in Kyrgyzstan, expanding green financing for small and medium-sized enterprises, and ensuring active involvement of women and individuals with disabilities in business. Efforts to bridge the digital divide will be actively pursued, with a focus on enhancing digital inclusion.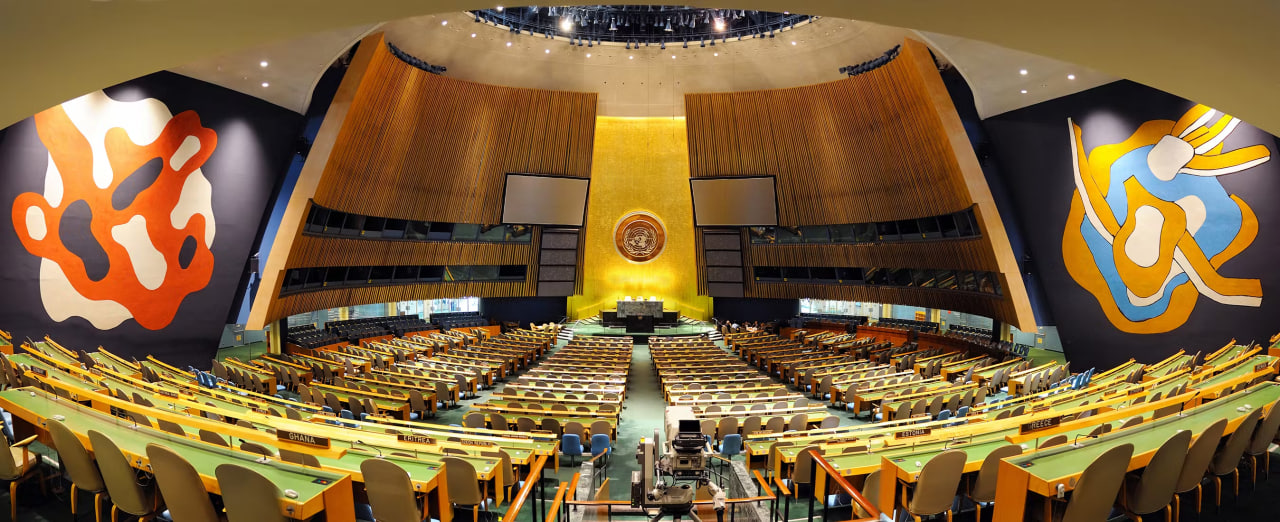 President Japarov pledged that the government would allocate substantial resources to bolster the sustainability of mountainous regions, preserve biodiversity, prudently manage water resources, and increase access to renewable energy. He noted that Kyrgyzstan is susceptible to the adverse impacts of climate change. The continued melting of glaciers and declining water levels could exacerbate food insecurity, and spur poverty, migration, and inequality in the region.
"To safeguard our glaciers and mountain ecosystems, we advocate the establishment of a distinct fund for climate change adaptation programs in the most vulnerable developing mountainous countries, overseen by the UN. This fund would also facilitate debt exchange for environmental projects. We remain unwavering in our commitment to furthering SDG implementation. We echo UN Deputy Secretary-General Amina Mohammed's view that the SDGs are a spectrum of aspirations that can be blended to find the optimal combination," he concluded.
Follow Daryo's official Instagram and Twitter pages to keep current on world news.