Over 2.7 million mobile phones worth 181.6 million dollars were imported to Uzbekistan in January-November 2022 which is 185,000 pieces more compared to the same period last year. This was reported by the State Statistics Committee.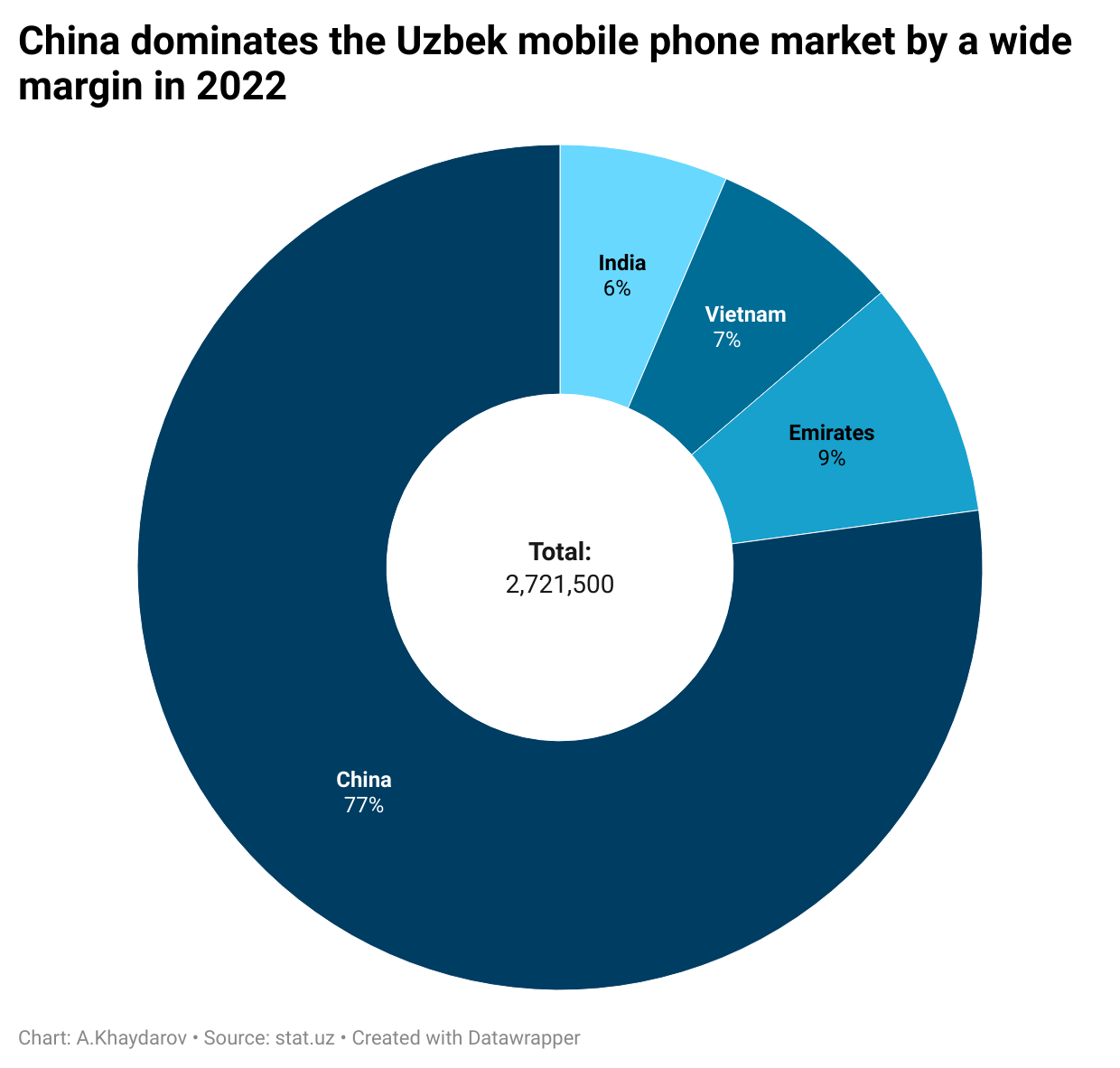 The countries that Uzbekistan imported the most mobile phones for 11 months are as follows:
China - 2.1 million units;
UAE – 247.5 thousand units;
Vietnam – 199,000 units;
India - 175 thousand units.