Russian President Vladimir Putin, in his annual address to the Valdai Discussion Club, touched upon a wide range of topics, emphasizing Russia's commitment to preserving its national interests, opposing hegemony, and addressing the ongoing Ukraine conflict. The Russian leader's speech shed light on Moscow's perspective on global politics and its stance on the Ukraine crisis.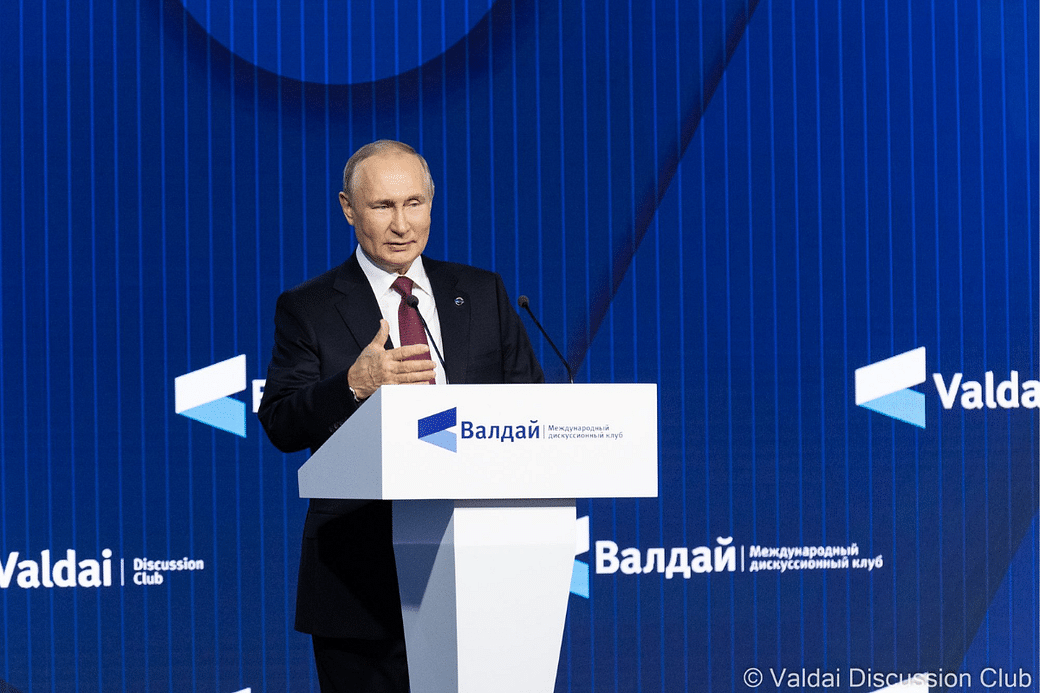 In his speech, President Putin expressed Russia's willingness to engage in constructive dialogue with the international community but lamented that this has sometimes been misinterpreted as submission. He emphasized that Russia's interests should guide its actions, rather than being dictated by external forces.
Putin critiqued the U.S. and its allies, accusing them of pursuing military, political, economic, cultural, and moral hegemony worldwide. He argued that the world's complexity and diversity make it impossible to submit to a single, Western-dominated scheme.
"The U.S. and its satellites are firmly committed to hegemony - militarily, politically, economically, culturally, and even morally and ethically - (in terms of their) values. From the very beginning, it was clear that attempts to establish a monopoly were doomed to failure," Putin stated.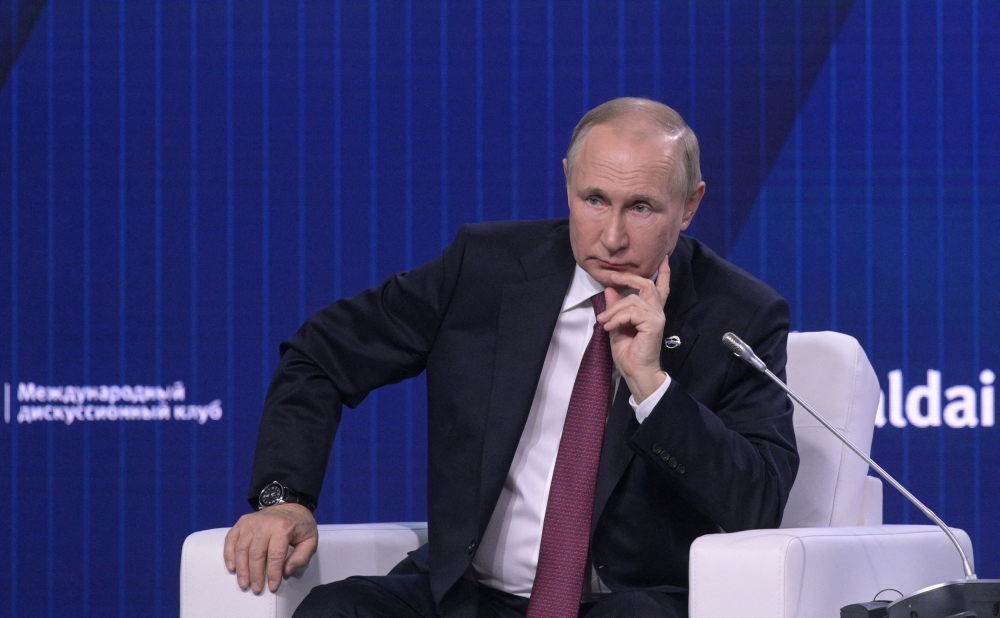 The Russian president also addressed the issue of Russia's relationship with the West, revealing a moment when he humorously suggested joining NATO. However, he acknowledged that the West had no interest in such an arrangement, highlighting the geopolitical interests and arrogance that underlie the strained relations between Russia and Western powers.
Turning his attention to the Ukraine conflict, Putin asserted that Russia did not initiate the war but rather launched a "special military operation" to attempt to end it. He pointed out that the state coup in Kyiv in 2014 was bloody and anti-constitutional, underscoring the role of foreign actors and media in supporting it. Putin maintained that Russia seeks to bring an end to the conflict, not escalate it.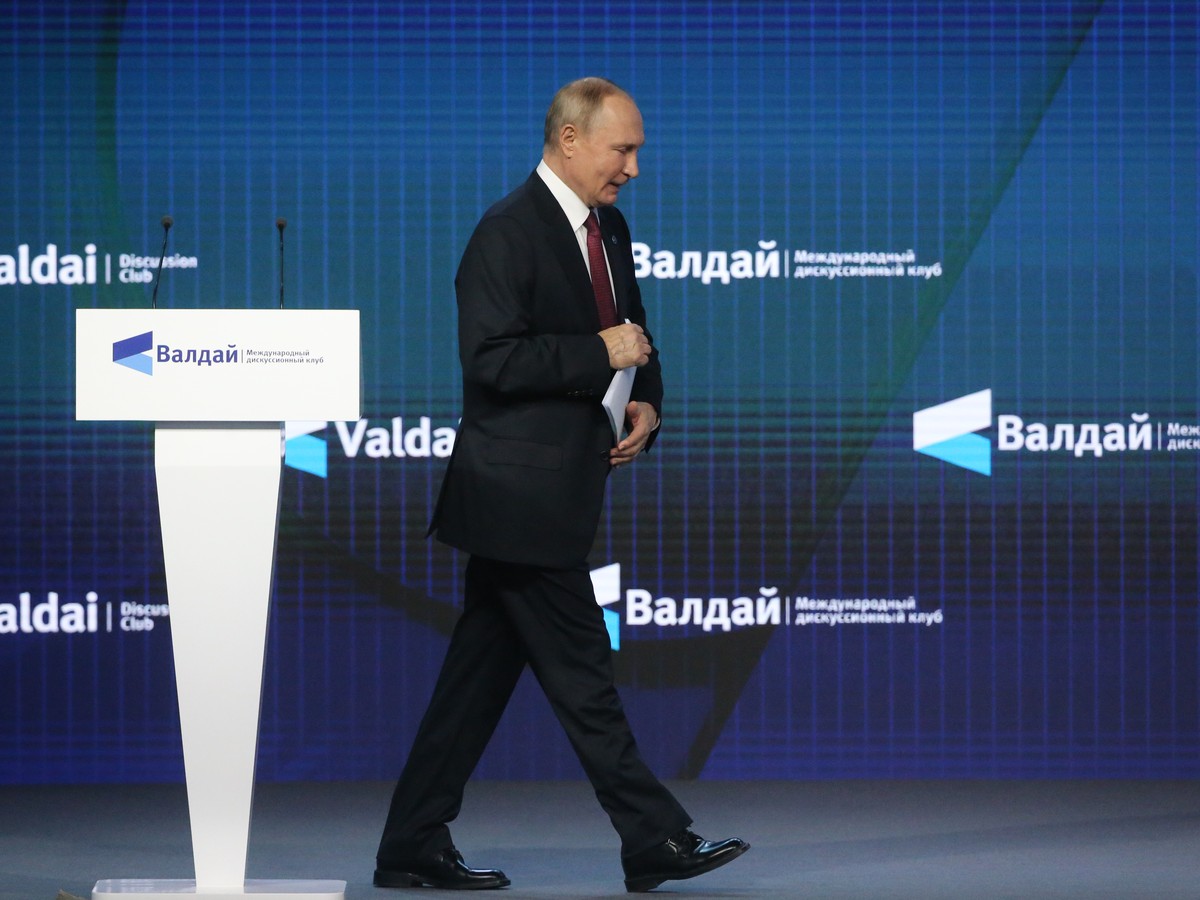 Putin also discussed the broader context of international relations, accusing Western elites of attempting to portray any nation that does not blindly follow their lead as an enemy. He cited examples of China, India, and Arab nations being targeted or pressured by Western powers in various ways, asserting that the international system has been dominated by those who consider themselves exceptional and infallible.
In closing, Putin argued that in an international system marked by despotism and the pursuit of exceptionalism, countries are at risk of being targeted simply for opposing Western hegemony. He emphasized the need for a more balanced, realistic, and multipolar world order.
President Putin's address to the Valdai Discussion Club provided insights into Russia's perspective on global politics, its commitment to national interests, and its view on the ongoing Ukraine conflict. As tensions between Russia and Western powers continue, Putin's speech underscores the complexities and challenges that define today's international relations.
Follow Daryo's official Instagram and Twitter pages to keep current on world news.