Trade between Uzbekistan and the Eurasian Economic Union amounted to $10.2bn in January-August, according to the Economic Studies and Reform Center of Uzbekistan.
Uzbekistan exported goods and services for $3.53bn and imported goods and services for $6.63bn, 25.4% accounts for trade with EAEU countries in Uzbekistan's overall trade.
EAEU countries import textile, cars, electric appliances, vegetables and fruits from Uzbekistan.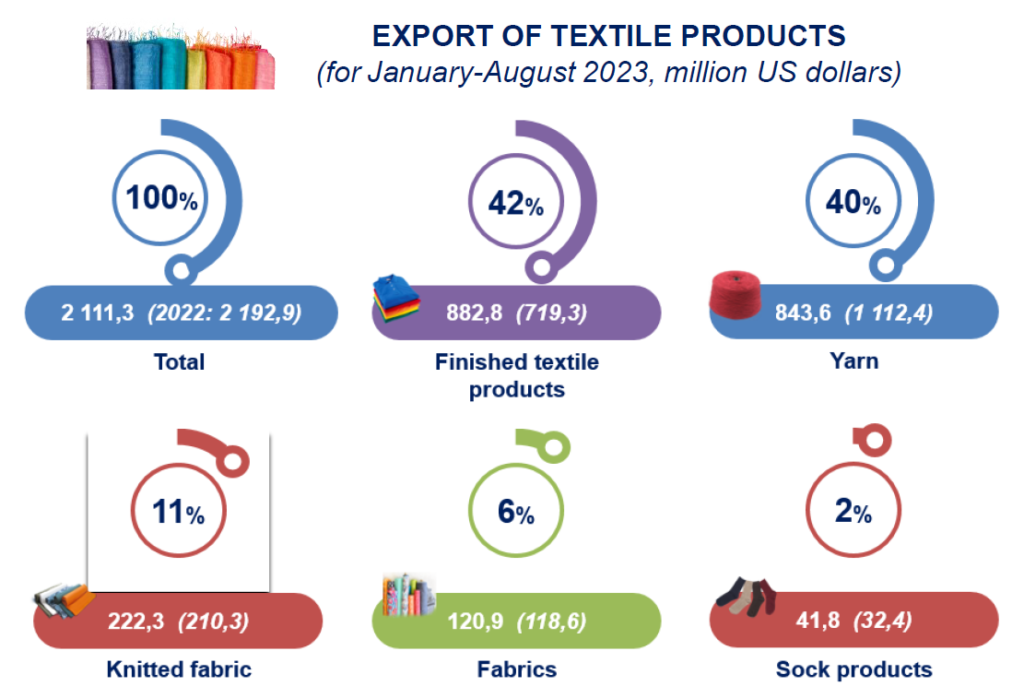 Uzbekistan is importing metal products, oil products, timber, machines and equipment, chemicals, grain, vegetable oil and other products. Uzbekistan has observer status in the Eurasian Economic Union since December 2020.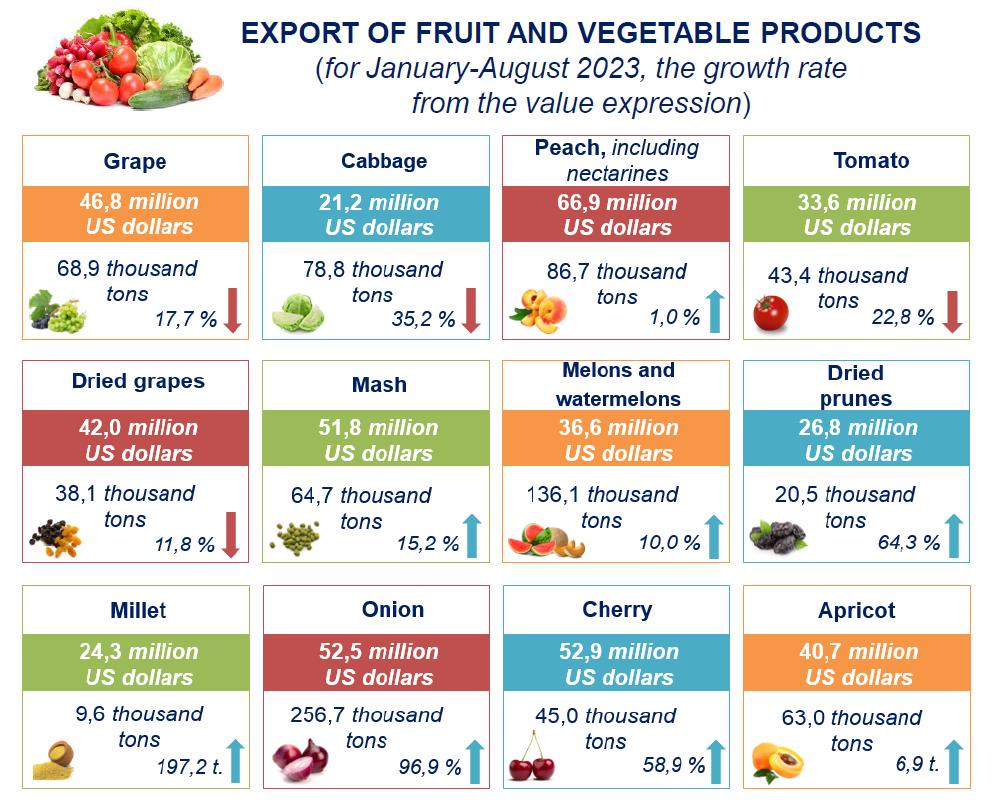 Uzbekistan conducts trade with 190 countries worldwide. The highest trade volume was recorded with China (20.7%), Russia (15.4%), Kazakhstan (7.2%), Turkey (5.3%), and South Korea (3.7%).
The largest trade volume with CIS countries was registered with Russia (47.5%), Kazakhstan (22.3%), and Kyrgyzstan (5.1%).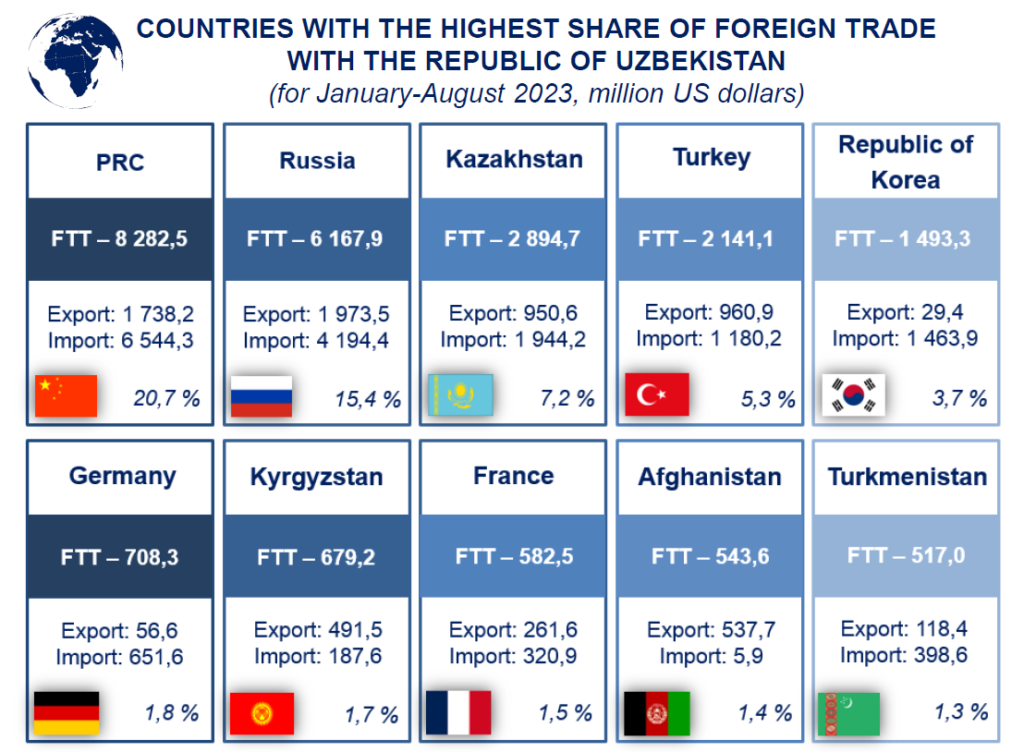 For fruits and vegetables, the primary export markets were Russia (42.0%), Pakistan (15.4%), Kazakhstan (12.1%), and Kyrgyzstan (8.4%).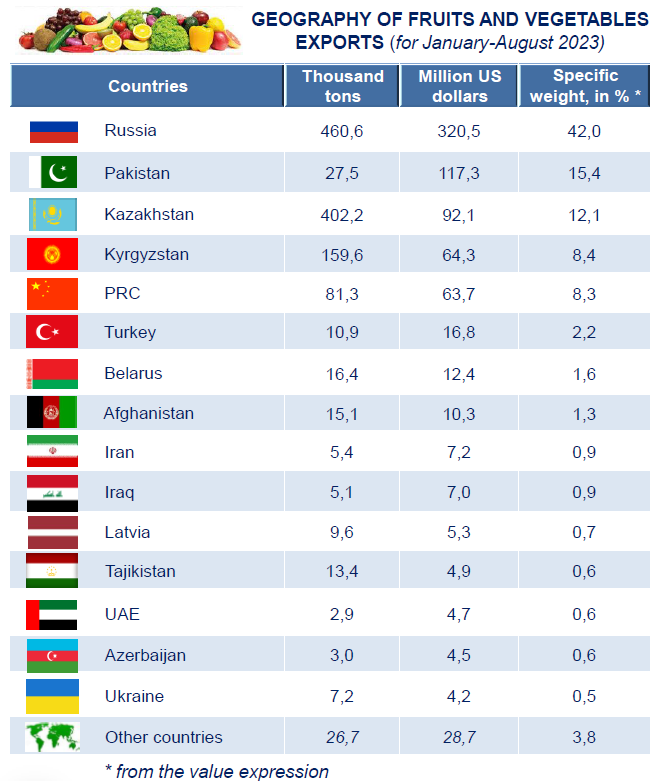 Overall, during January to August 2023, goods and services were imported into Uzbekistan from 169 countries. More than 2/3 of imports came from major partner countries such as China, Russia, Kazakhstan, the South Korea, Turkey, Germany, and Brazil.
The Eurasian Economic Union comprises five member nations: Russia, Belarus, Kazakhstan, Kyrgyzstan, and Armenia.
Follow Daryo's official Instagram and Twitter pages to keep current on world news.