Armenia's Parliament has officially ratified the Rome Statute of the International Criminal Court (ICC), according to reports from "Armenpress."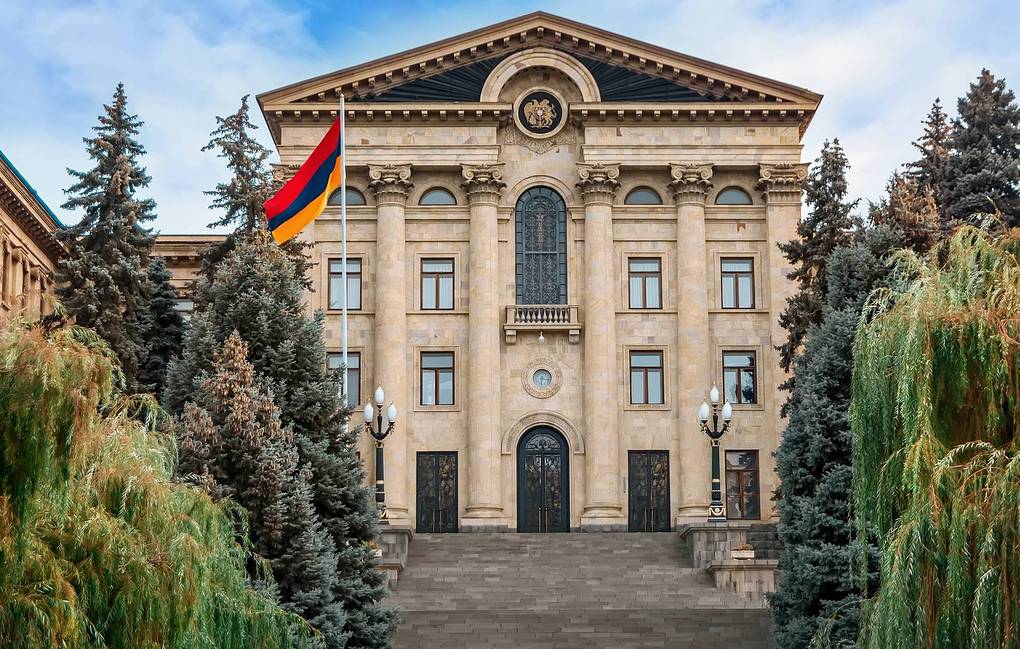 The Speaker of the Parliament, Alen Simonyan, announced the results of the vote, indicating that 60 deputies voted in favor of the Rome Statute's ratification and the declaration of retroactive recognition of the International Criminal Court's jurisdiction. Meanwhile, 22 deputies voted against this decision.
Only the "Civil Contract" faction, led by Prime Minister Nikol Pashinyan, participated in the discussions, with the opposition abstaining from the vote. Although opposition factions, including "Hayastan" and "I Have the Honor," voted against it, the ruling faction's majority ensured the ratification's approval.
During discussions, Armenia's representative for International Legal Matters, Yeghishe Kirakosyan, provided insight into the justification for ratifying the statute. He pointed out that the presence of "armed Azerbaijani formations" on Armenian territory necessitated this move. Kirakosyan emphasized that this ratification serves as a deterrent against serious crimes committed within the Republic of Armenia, as such offenses would fall under the jurisdiction of the International Criminal Court.
Following parliamentary ratification, the document will require the president's signature and will become effective 60 days after completing internal procedures.
It's worth mentioning that Armenia's Constitutional Court had previously confirmed that the obligations outlined in the Rome Statute of the ICC align with the country's constitution.
The initial signing of the Rome Statute took place on July 17, 1998. In 2022, the government sought the Constitutional Court's opinion, which found Armenia's obligations to the ICC to be in compliance with the constitution. Subsequently, the country's authorities submitted the Rome Statute to the National Assembly for ratification.
In a separate development, the ICC's Pre-Trial Chamber issued an arrest warrant for Russian President Vladimir Putin and children's ombudsman Maria Lvova in March. This warrant pertained to a case involving the "illegal transfer of children."
Russia's Ministry of Foreign Affairs expressed concerns about the negative consequences Armenia's ratification of the Rome Statute might have on Russian-Armenian relations. Dmitry Peskov, the Press Secretary for the President of Russia, characterized Armenia's intentions as "extremely hostile" toward Russia. Furthermore, Vice-Speaker of the Armenian Parliament, Akop Arshakyan, clarified that Armenia had "no intention or desire" to execute the ICC's arrest warrant against Vladimir Putin, despite ratifying the Rome Statute.
Follow Daryo's official Instagram and Twitter pages to keep current on world news.