The delegation of Uzbekistan secured a remarkable 12 gold medals at the recently concluded Asian Games held in China. Among these outstanding achievements, the victory of Olga Zabelinskaya in the individual cycling race is the latest gold medal that is added in the list.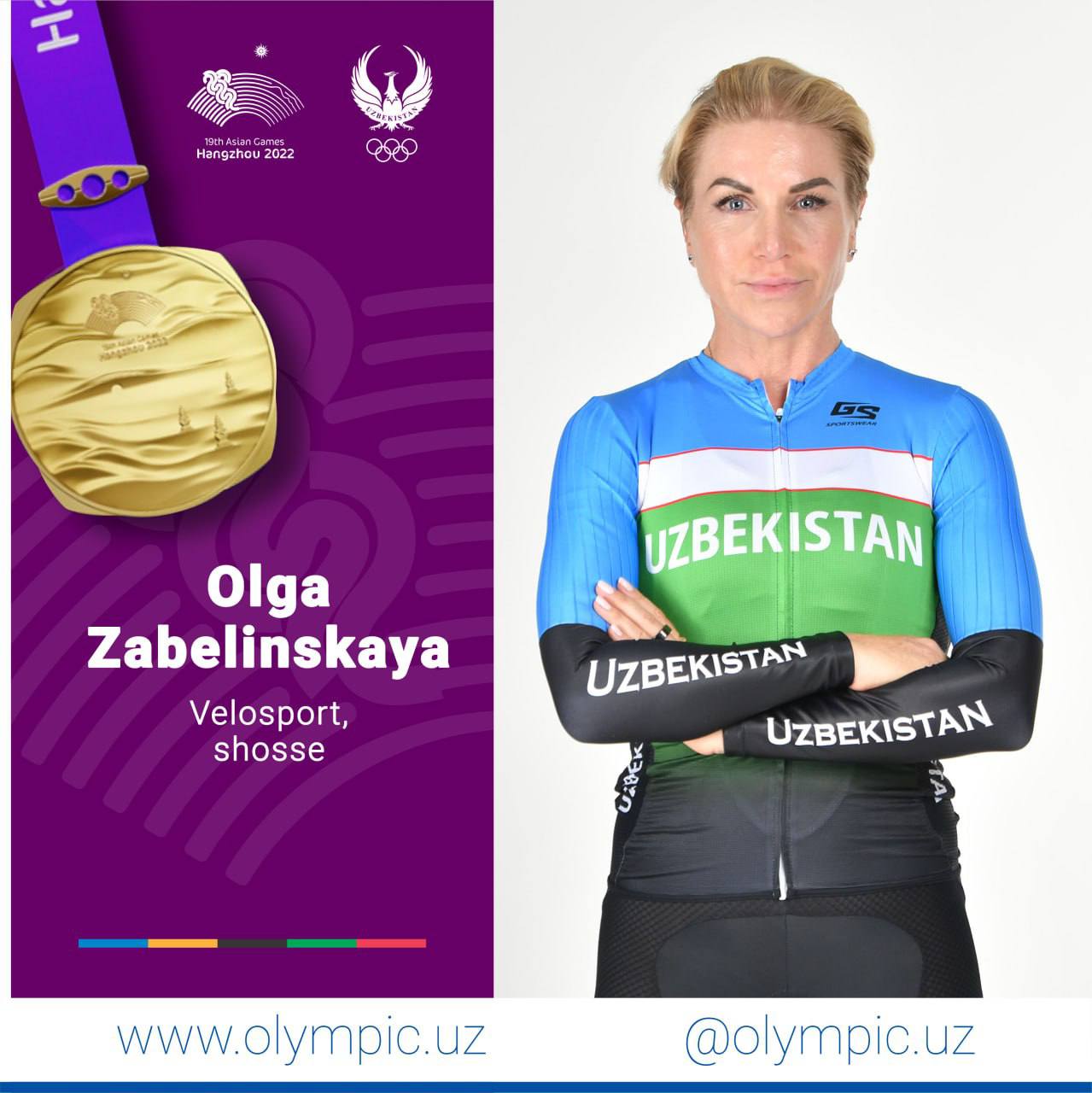 In a fiercely competitive field of 14 athletes, Olga Zabelinskaya emerged as the undisputed champion in the individual cycling race, covering a challenging 18.3-kilometer course with exceptional precision and speed. Her remarkable time of 24 minutes, 35.9 seconds not only secured her the gold medal but also showcased her incredible athleticism and determination.
With Olga Zabelinskaya's gold medal in cycling and the collective efforts of Uzbekistan's athletes, the nation's medal tally at the Asian Games in China reached an impressive total of 12 gold, 11 silver, and 18 bronze medals. This remarkable performance highlights the nation's commitment to nurturing talent and fostering excellence in various sporting disciplines.
Earlier Daryo reported that at the Asian Games in Hangzhou, China, on October 1, the Uzbekistan youth (Olympic) football team achieved a challenging win against Saudi Arabia, concluding with a score of 2:1.
Follow Daryo's official Instagram and Twitter pages to keep current on world news.