Uranium stocks have experienced a resurgence, with prices hitting $70 per pound in September, reaching levels not seen since the Fukushima disaster in 2011. This rally has officially placed uranium in a bull market, driven by factors like supply disruptions, increased demand, and a renewed focus on energy security. Several ASX-listed uranium stocks have witnessed substantial gains in the past month, reflecting the sector's bullish sentiment.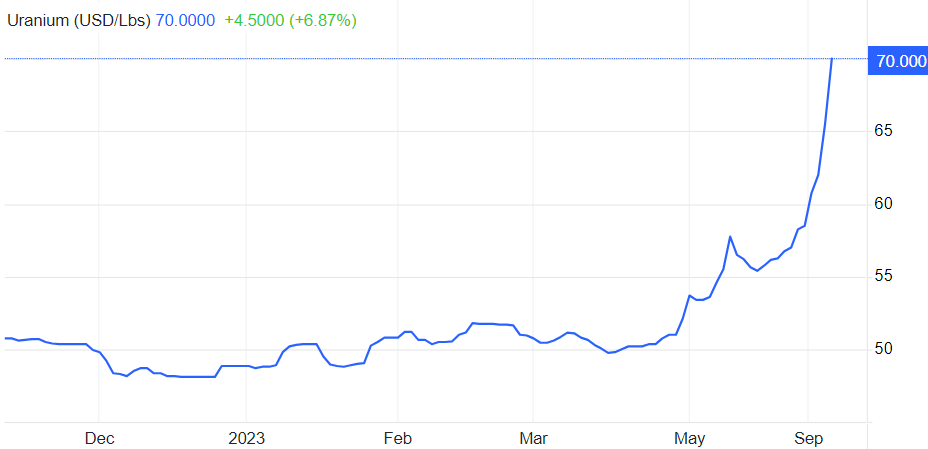 Prominent uranium companies such as Paladin Energy, Boss Energy, Deep Yellow, Bannerman Energy, Lotus Resources, and Aura Energy have seen impressive stock price increases, indicating the market's optimism.
Canaccord analysts remain bullish on the uranium sector, citing a structural deficit and rising demand expectations as key drivers. They predict a compound annual growth rate (CAGR) of 3.6% through 2023 and 3.2% through 2035, equating to a 30% increase in annual uranium demand through 2030 and 46% through 2035.
Supply challenges, including a military coup in Niger (accounting for approximately 4% of global supply), restart delays, and lower production guidance from Cameco's Athabasca projects, pose downside risks to uranium supply.
Contracts for uranium are outpacing volumes, with 121mn pounds of uranium put under long-term contract year-to-date compared to 114mn pounds in 2022. Depleting inventories, growing nuclear demand, and the return of physical funds to the market further underscore the uranium sector's bullish outlook.
Despite the recent rally, some investors and analysts are closely monitoring valuations. For instance, Macquarie's late August note on Paladin Energy, an outperform-rated stock with a target price of $1.10, assumes uranium prices of $68.8 per pound in FY24 and $90 per pound in FY25. The question arises whether these assumptions are already priced into uranium stocks.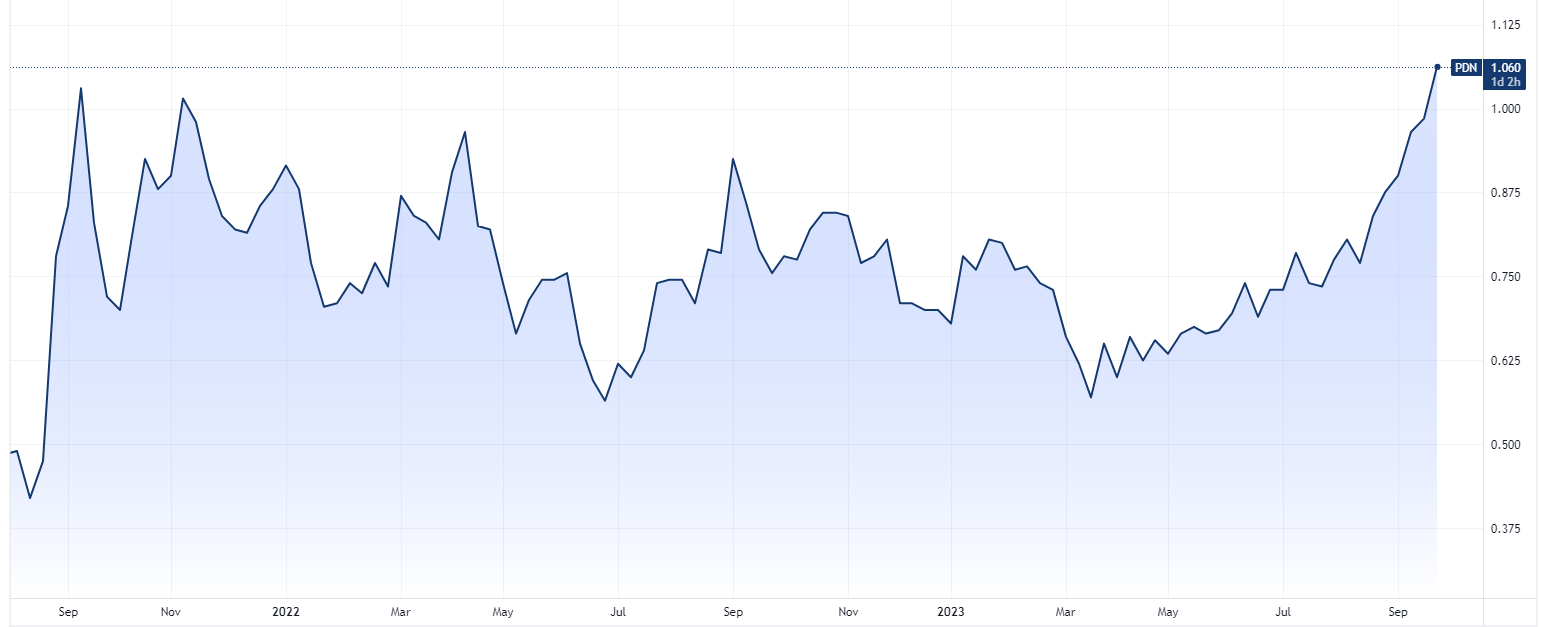 While uranium stocks appear frothy due to their recent gains, their momentum continues as long as spot prices remain strong, reminiscent of the lithium sector's rally in late 2020. However, it remains to be seen whether uranium stocks will eventually follow the trajectory of lithium stocks when spot prices lose steam.
Earlier Daryo reported that in the first half of 2023, Uzbekistan's state-owned mining company, NMMC, secured the fifth position in gold production, with a total output of 1,425 koz. This marks a 2.1% growth compared to the corresponding period in 2022.
Follow Daryo's official Instagram and Twitter pages to keep current on world news.