Representatives from KTZ - Freight Transportation and O'zbekiston temir yo'llari recently held a meeting in Astana to discuss the volume of rail transport between Kazakhstan and Uzbekistan.
The first eight months of 2023 saw a 26% increase compared to the same period in 2022, reaching 20.6mn tons. Grain exports rose by 38%, flour by 77%, and hard coal nearly doubled. Imports of chemical and mineral fertilizers increased by 67%, fruits and dried berries by 10%, cars by 6%, and other goods also experienced a surge.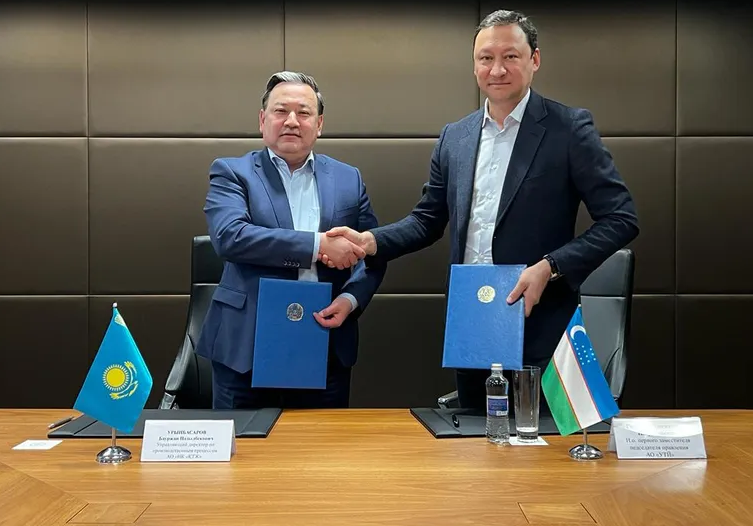 The parties agreed to increase the exchange of trains at the inter-state junction point Saryagash - Keles, prioritizing coal, grain, and oil products under the additional plan. Furthermore, they agreed to form new supply chains for fresh fruit and vegetable products, with a pilot refrigeration train set to launch soon on the route from Uzbekistan to the station Sol-Iletsk in Kazakhstan. The train will use refrigerated wagons for exporting fruit and vegetable products from Kazakhstan to Uzbekistan. The meeting concluded with signing of a protocol after friendly and constructive talks.
As Daryo has reported earlier, Kazakhstan and Uzbekistan have collaborated to develop 24 investment projects across diverse industries, including energy, agriculture, infrastructure, and transportation. Furthermore, they assess the guidelines for a novel collaborative hub, 'Central Asia,' situated on their shared border. The primary objective behind establishing this hub is to enhance their present bilateral trade, which currently stands at approximately $5bn, and to augment it twofold in the coming years.
Follow Daryo's official Instagram and Twitter pages to keep current on world news.