As Kazakhstan and Uzbekistan have collaborated to develop 24 investment projects in energy, agriculture, infrastructure, and transportation, the two countries have also assessed the regulatory framework for the upcoming industrial cooperation center, ' Central Asia,' on the shared border. This venture aims to enhance the existing bilateral trade, which currently amounts to nearly $5bn, and double it in the near future.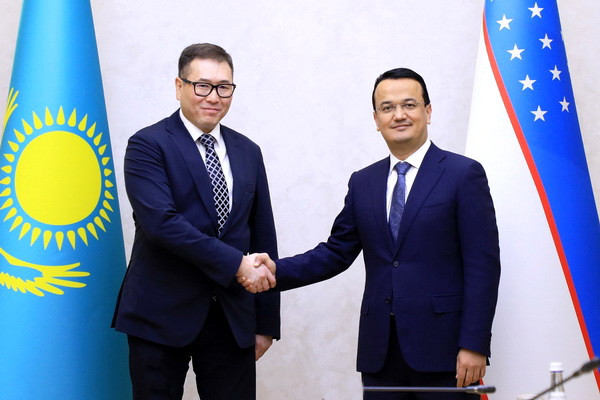 Kazakhstan's Minister of Trade and Integration, Arman Shakkaliyev, stated that the new project office will integrate the two countries' ministries. The office will oversee weekly processes, concentrating on practical projects to enhance trade relations and elevate turnover. The talks will encompass logistical provision and product transit topics, proposing an approach to determine transported goods' volumes promptly. Sensitive issues such as timing and transport tariffs will also be tackled.
According to Laziz Kudratov, Uzbekistan's Minister of Investment, Industry, and Trade, substantial advancements have been made in identifying resolutions for several industrial collaboration ventures. Specifically, joint industrial initiatives in areas like mechanical engineering, electrical engineering, textile, and construction materials are underway via bilateral agreements. Additionally, the agriculture sector is experiencing active cooperation.
Follow Daryo's official Instagram and Twitter pages to keep current on world news.