Republican activists have stirred controversy through a bold protest against the monarchy conducted within Buckingham Palace, as reported by The Telegraph.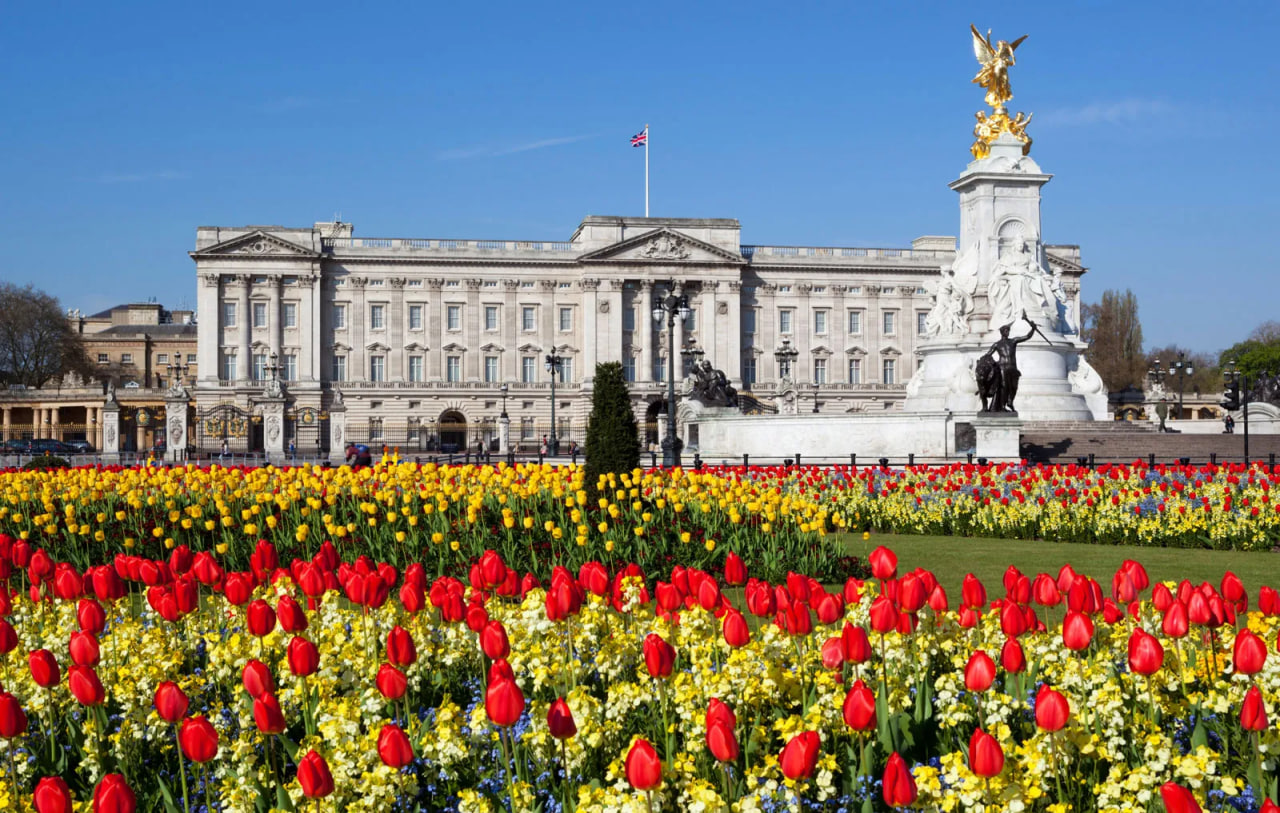 The activists strategically infiltrated the royal abode around noon, disguising themselves as ordinary tourists. They then orchestrated a photo opportunity in the Grand Hall, donning T-shirts emblazoned with the powerful message, "Not My King."
Footage capturing this audacious act swiftly made its way onto the internet, revealing the group of nine activists as they shed their jackets to unveil the slogan beneath.
This provocative incident set off a wave of indignation on social media platforms, with users dismissing it as "pathetic" and deeming it a "waste of time." These activists are affiliated with the Republic campaign group and are believed to have possessed valid tickets, allowing them entry to the palace during its regular public visiting hours.
Beneath a photograph posted on social media, the group conveyed their sentiment, stating, "This marks a remarkable statement of purpose for republicans nationwide, with ordinary citizens taking a stand for democracy within the monarchy's adopted abode."
Subsequent to their brief demonstration, six of the participants found themselves briefly detained by security personnel before being escorted out through the palace's main gate.
Speaking on behalf of Republic, Chief Executive Graham Smith asserted, "This signifies the first-ever anti-monarchy protest within Buckingham Palace—a resounding declaration of intent, with everyday citizens articulating their opposition to hereditary authority."
"Charles is not a unifying figure; he displays inconsistency on environmental issues, faces inquiries regarding the acceptance of honors for dubious donations from Qataris, and remains out of touch with the concerns of ordinary people grappling with the cost-of-living crisis."
A spokesperson for Buckingham Palace has declared that they refrain from commenting on security matters.
According to a Metropolitan Police spokesperson, no arrests were made, as the palace's security personnel took charge of handling the incident.
Republic's Executive Director, Graham Smith, conveyed that the present King of England, Charles, does not elicit the same reverence as his mother. Consequently, he does not enjoy the status of an untouchable monarch. Smith further disclosed that their next demonstration is slated for November 7 during the parliamentary opening.
Follow Daryo's official Instagram and Twitter pages to keep up to date on world news.